Sometimes things sneak up on you. I've heard Stoney RaRue a few times over the years, but it wasn't until I listened to his latest album, Onward, that I realized he's been around 20 years. It was a bit of the same thing with the record, produced by Gary Nicholson who also co-wrote most of the songs. The more I listened, the more I like it.
The musical center of the project hews to LaRue's red dirt roots. You Oughta Know Me By Now has a nice mix of pop country vocals but stays true to its roots with harmonica and pedal steel parts. Evil Angel is a song about vices and features the McCrary Sisters on backup vocals injecting just a touch of the gospel. LaRue duets with Tanya Tucker on Meet In the Middle about how compromise is frequently about who's winning. He also does a damn fine version of Failing And Flying, from the Crazy Heart soundtrack.
Somewhat surprisingly, a number of the record's high points came when LaRue strays a little from the meat of his style. Message In A Bottle would have made George Jones proud, with its old-school country sound and confession that "her message in a bottle was to lay the bottle down." Hill Country Boogaloo adds some sassy synthesizer/organ to the guitars amongst a lot of good name checks, from Gruene Hall to John T. Floores tamales. Worry Be Gone puts a little Dixieland spin on the Guy Clark/Nicholson tune about, well, you know. Let's Chase Each Other Around the Room is a honky tonk cover of his grandparents favorite Merle Haggard number and it comes across as a sweet love song to a huge influence in LaRue's life.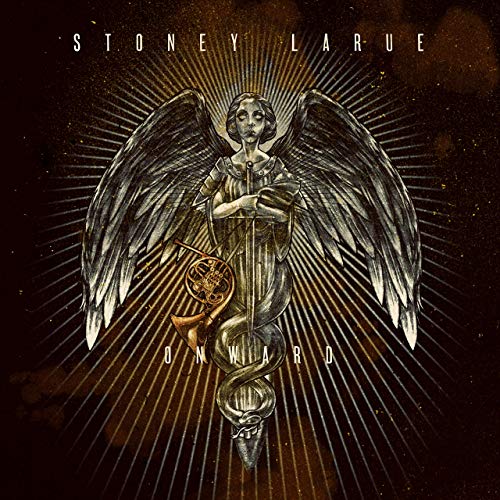 Onward is a shining example of what you can achieve if you put a bunch of professionals together. It's polished, without feeling the least bit overproduced, and sounds like everyone involved brought their A game.
---
About the author:
I've actually driven from Tehatchapee to Tonopah. And I've seen Dallas from a DC-9 at night.
---