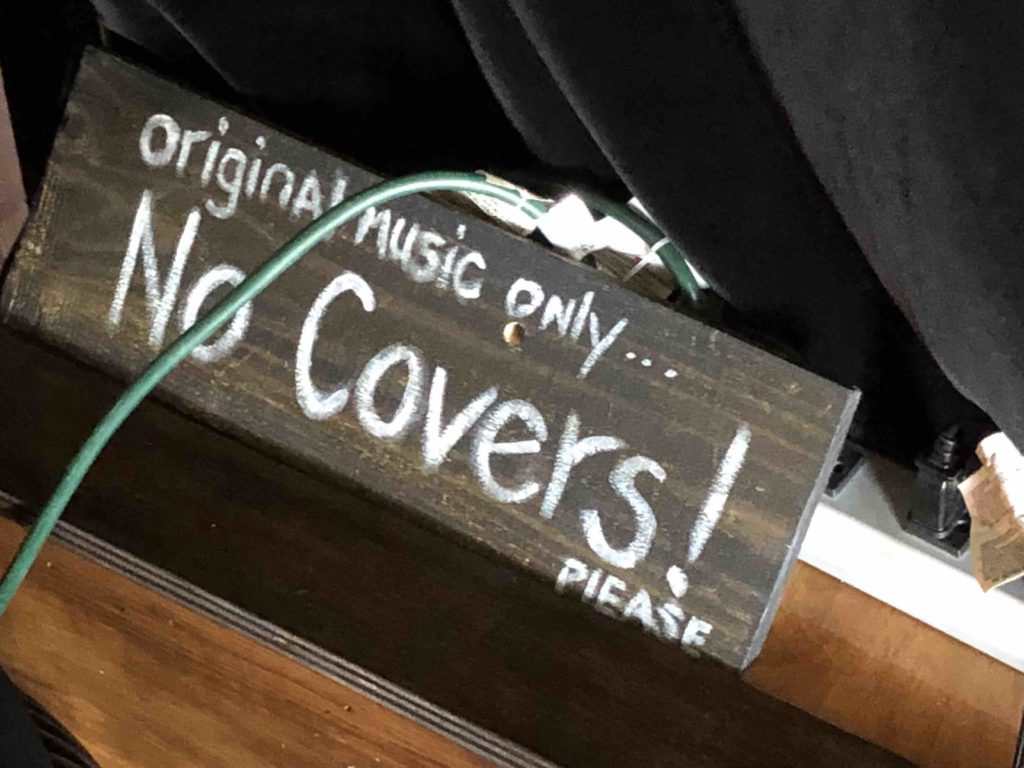 One of my favorite things about attending music conferences and festivals are the crazy comments that you hear along the way. Here are a few choice selections from this year's Americana Festival.
---
I'm a fugitive from the law of averages.  Delbert McClinton assessing his career
---
I figure I got out of this week without a guitar or hat, so… why not?  Michael Braunfeld's rationalization for getting a new tattoo
---
This is the best show that I've ever played.  Don't ever come see me again.  Steve Poltz
---
Welcome to the Steve Poltz after-party.  Avi Vinocor of Goodnight Texas, the duo who had to follow Poltz's set
---
If I get a fine can we share it 5 bucks each? Foy Vance, contemplating going over his allotted set time
---
What is time? Time is a construct.  Foy Vance, after he did exceed his set time
---
Me:  Are you playing today?
Dude:  No.
Me:  Then why are you eating all the band's food? 
The dude walked up to the artist hospitality table at the side of the stage and started helping himself to their food. Don't be that dude.
---
If there's anything you'd like to hear, please keep it to yourself.  Sam Lewis 
Here's one no one requested. I'll do it. Sam Lewis, a few minutes later
---
Sorry about your bad luck but you're my captive audience.   JP Harris introducing a bleak song
There's your morning dose of bummer. JP Harris, after finishing the song
---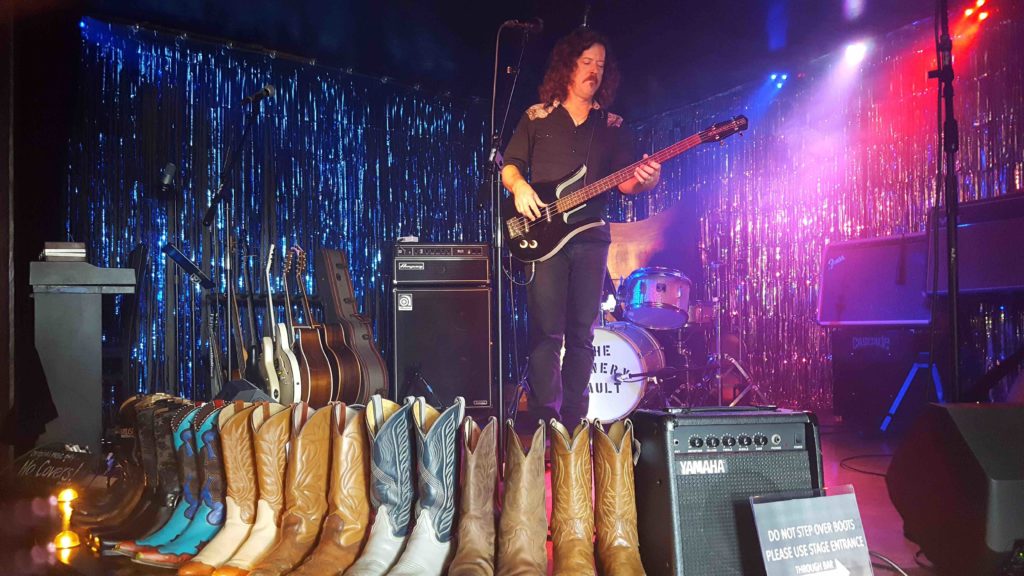 It's always exciting when you're the guy playing when they break out the smoke machine. Ted Russell Kamp as smoke began to appear around him during a solo set 
---
I used to introduce the band but they started getting egos.   One-man band The Suitcase Junket referring to his ramshackle collection of instruments
---
Every record label that I was on between 1971 and 2004 went out of business while I was with them.  Delbert McClinton reflecting on his career
---
I don't know how to do anything but music.  And waiting tables.   Sheryl Crow
---
I'm sweating like Mike Pence at an Indigo Girls concert.  Jesse Dayton
---
I love you man, but I'm not asking you.   Sam Lewis requesting that a friend in the audience to take off his sandals as they were making too much noise scraping the floor
---
All the years were good but that one. Drew Holcomb debating guitarist Nathan Dugger about how long they had been playing together; Holcomb said 14 years while Dugger said 15 years
---
I'm starting to realize that this is what you do when you want people to remember your song.  Mark Erelli, on continuously repeating the song title in the lyrics
---
This song took me 4 years to write.  You think you've been wasting your life…   Ben de la Cour
---
It's obvious that the wealthy have invaded East Nashville.  They're leaving their $500 scooters everywhere.  Christopher Paul Stelling
---
It's good to be here with old friends, new friends, and vodka.  Sarah Siskind playing a house party
---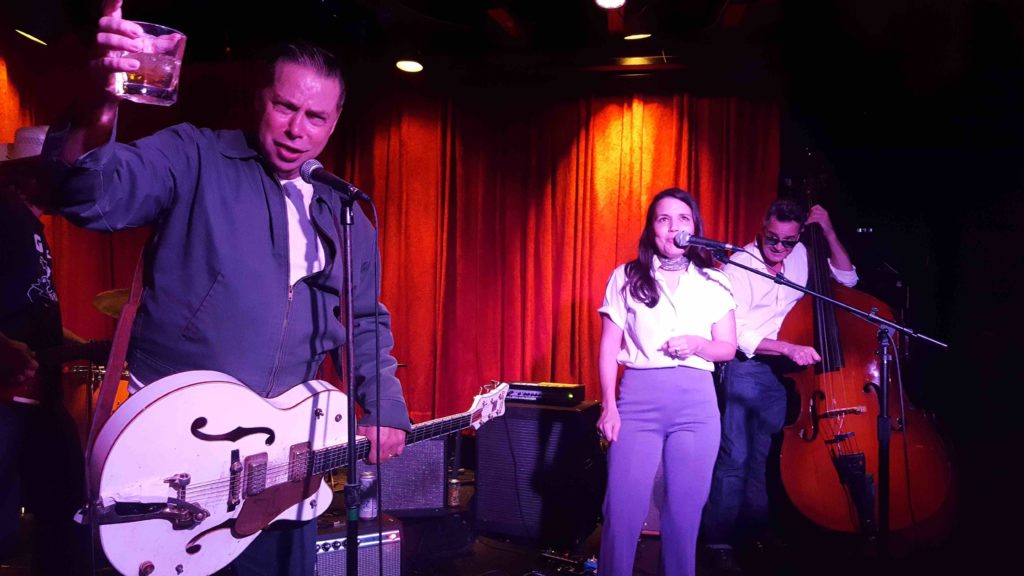 Person Next to Me: These are all my friends.
Me:  What's their name?
Person Next to Me:  I don't know.
---
I'm gonna play really softly so I don't embarrass myself next to Molly.  JP Harris playing guitar alongside Molly Tuttle
---
It's very beautiful, and also very helpful at the end of a long night.  The Suitcase Junket talking about street names laid in mosaic tiles on street corners in New Orleans
---
I'm looking for my weapon.  Bobby Rush reaching for his harmonica
---
Currently taking applications for a harmonica roadie. Must have a strong back; these things are kind of heavy.  Nick Loss-Eaton of Leland Sundries
---
Last night when I got home I had 1%.  Nailed it.  Garrison Starr, referring to the power left on her phone the previous night
---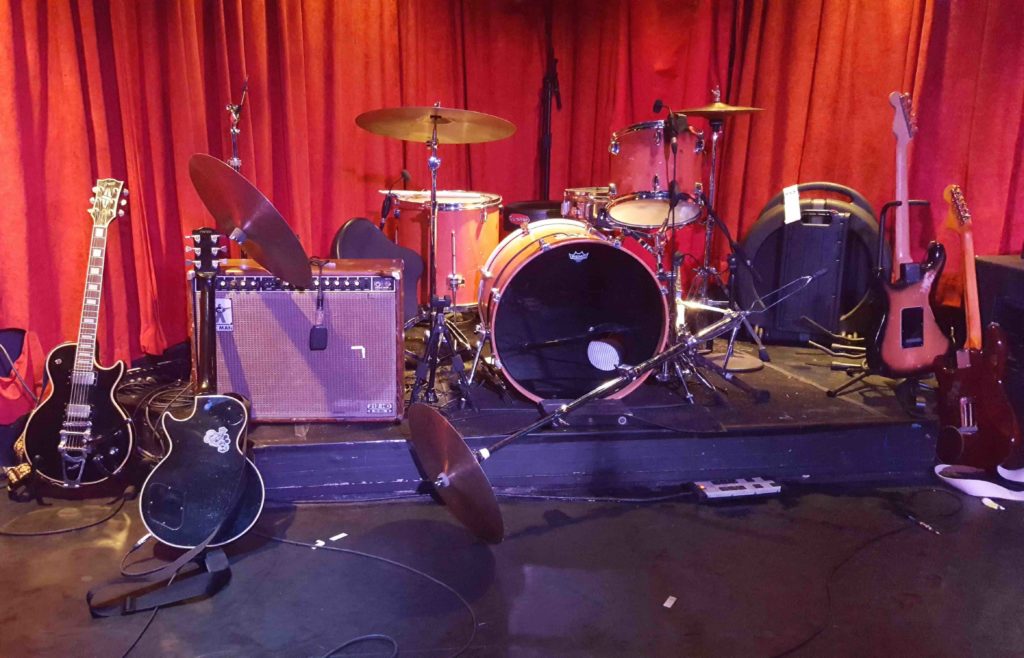 ---
About the author:
Mild-mannered corporate executive by day, excitable Twangville denizen by night.
---