Americanafest brings a plethora of artist and showcases together in Nashville each September to celebrate the year that was; and give a preview of the year to come. Here is my attempt to highlight but a few artists that caught my attention this year, although there are too many special performances to recount.
The Vandoliers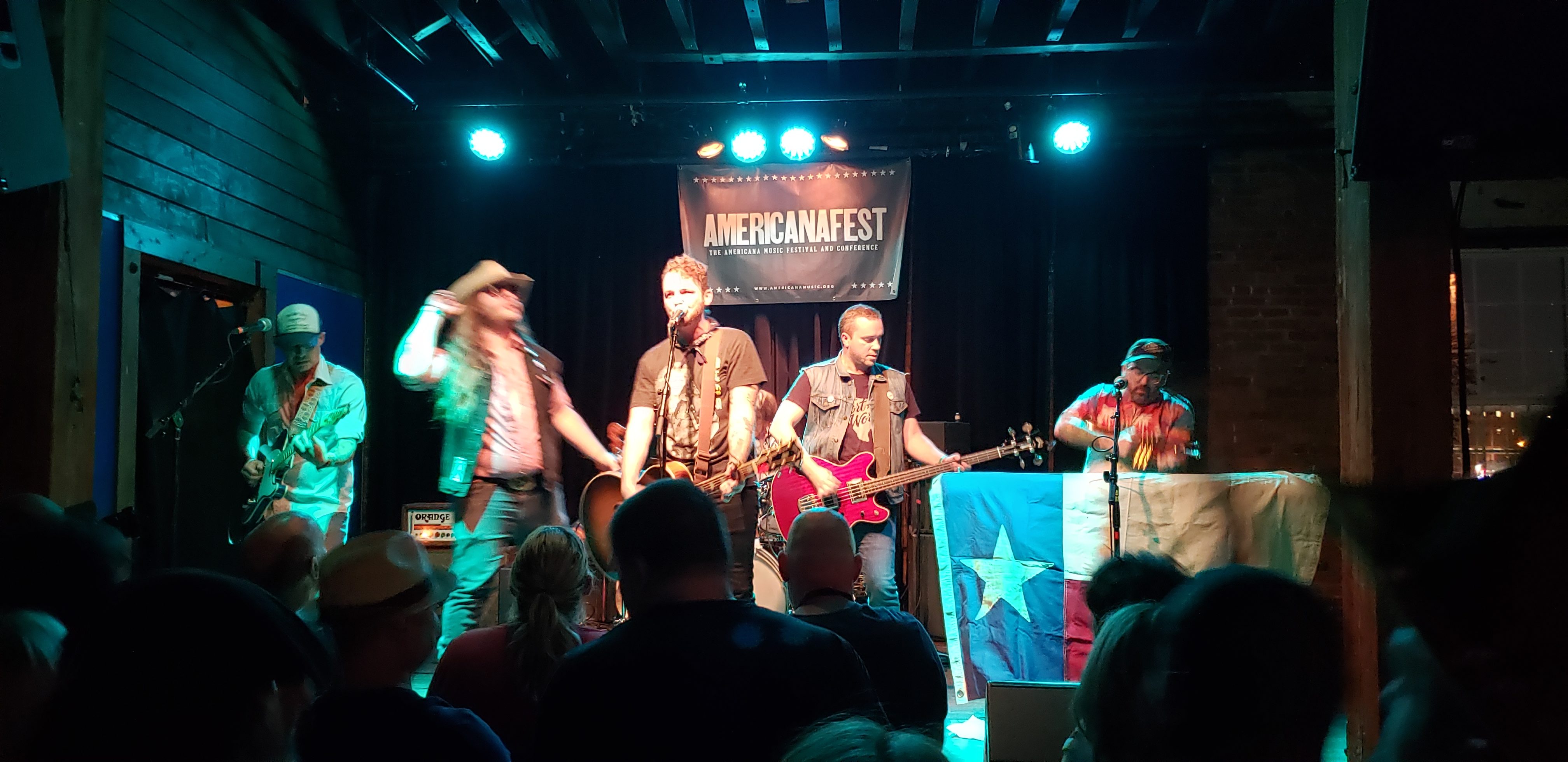 Without a doubt my favorite live act at Americanafest was the Vandoliers. So much so I saw them twice. The Dallas CowPunk collective was mesmerizing. They were high energy and obviously having a blast with each other on stage. Their new album on Bloodshot pulls from their Texas roots mixing in horns which give their sound a Tejano spice.
The Easy Eye Sound Get Down
Dan Auerbach 's label Easy Eye Sound put on a Showcase a selection of their artists. In addition, Marcus King, who is not on their label, put on rocking Blues set that reverberated off the warehouse walls at Little Harpeth Brewery. The highlight was a short set by Yola, the current sensation who had also captivated the audience at the award show. Her voice is at once elegant and earthy. This acoustic set did not disappoint. Another find was Kendell Marvel. His brand of Outlaw Country revival was co-produced by Dan Auerbach and David R. Ferguson. Marvel will be releasing his second studio album, "Solid Gold Sounds", on Easy Eye on October 11th.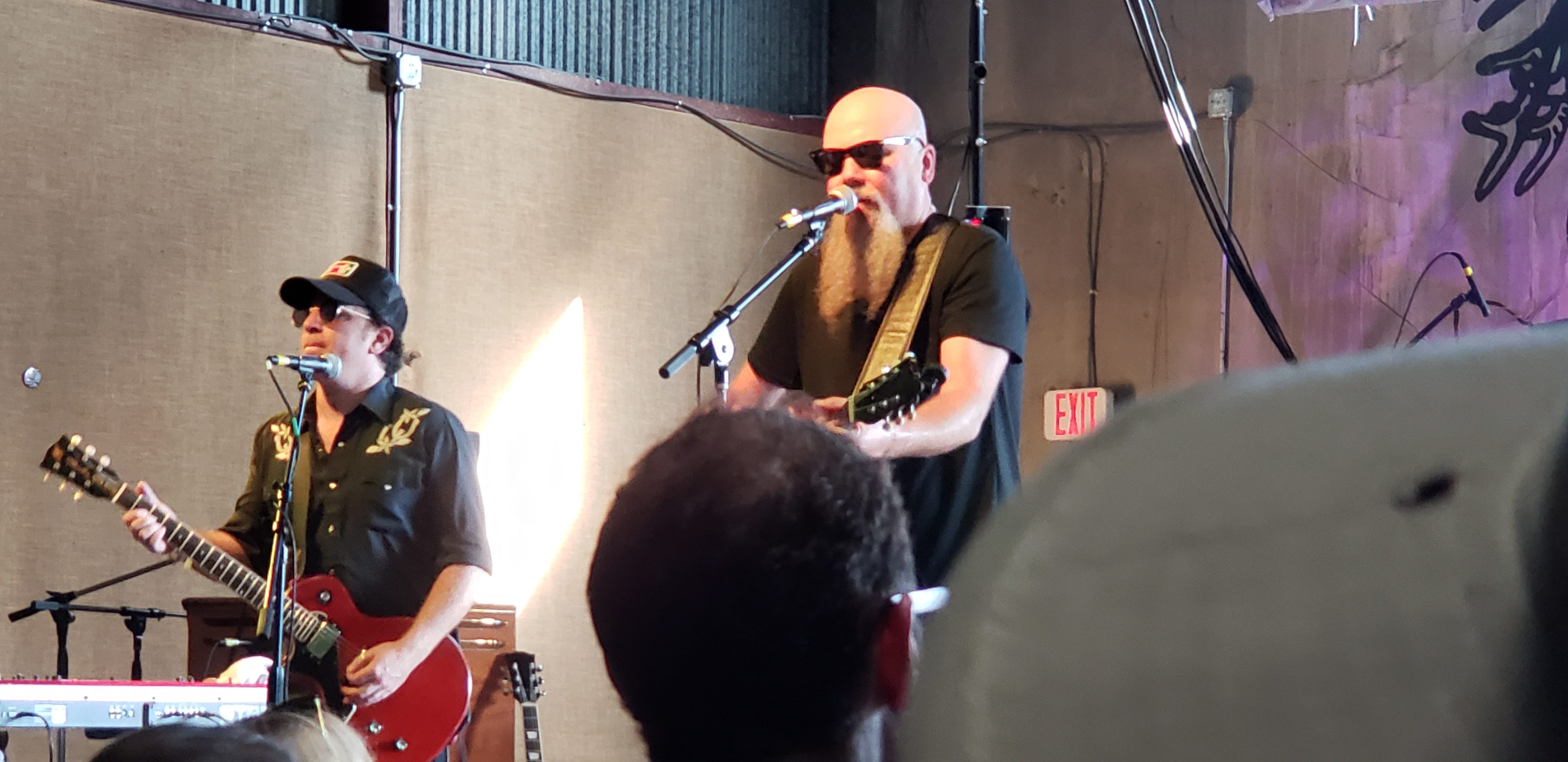 Kendel Marvel at the Easy Eye Sound Showcase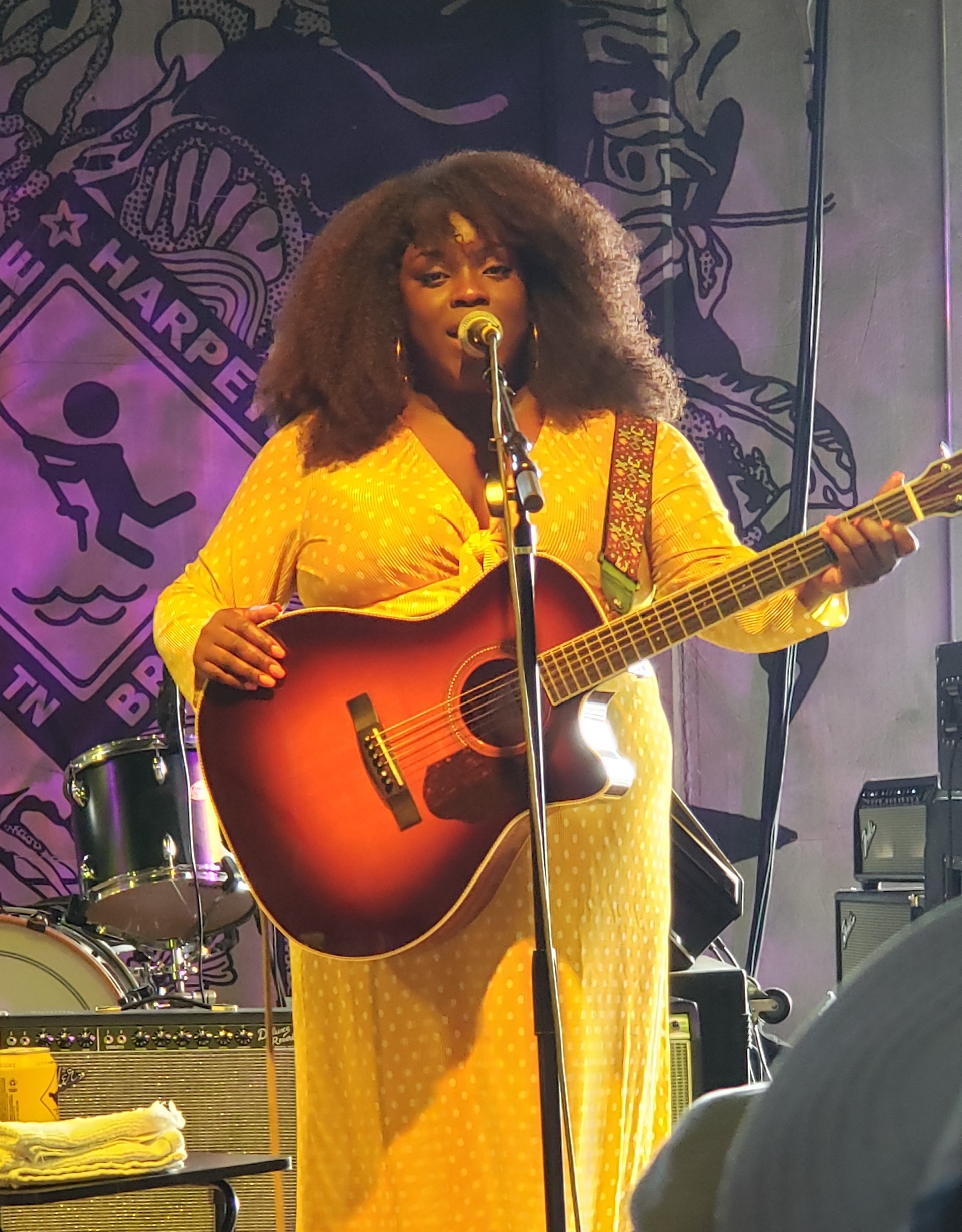 Yola at the Easy Eye Sound Showcase
Jade Jackson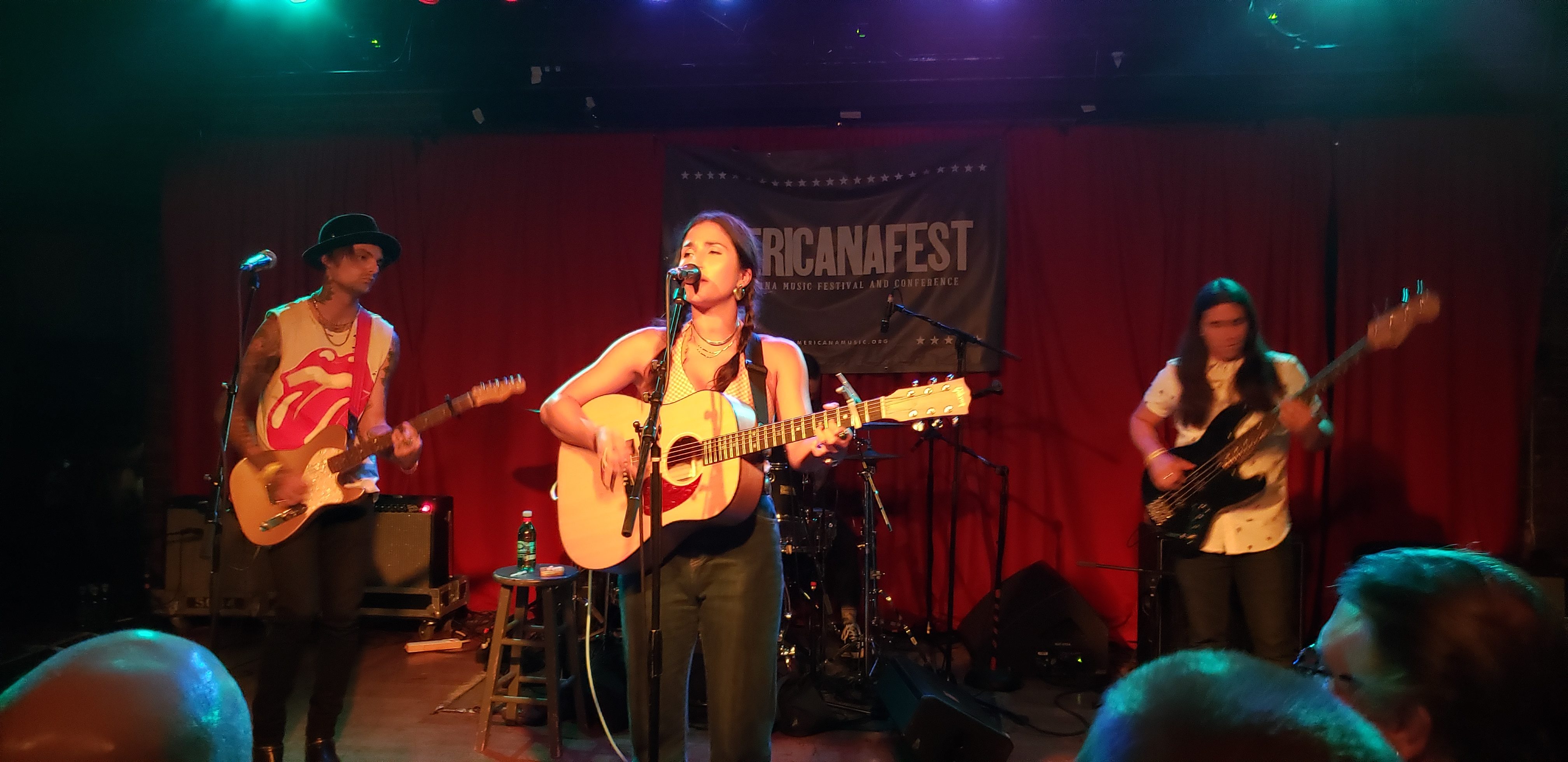 Saturday night at Mercy Lounge saw two rising young women artists perform. All the buzz seemed to be for Aubrie Sellers, the daughter of Leigh Ann Womack. Sellers put on a great set for sure, but the real highlight of the evening was Jade Jackson. Her most recent album was produced by Mike Ness of Social Distortion. Her set was raw full of passion and high energy. Her vocals are very powerful and her songwriting is crisp blending Heartland Rock with Country. Big things can come in small packages for sure.
Kelsey Waldon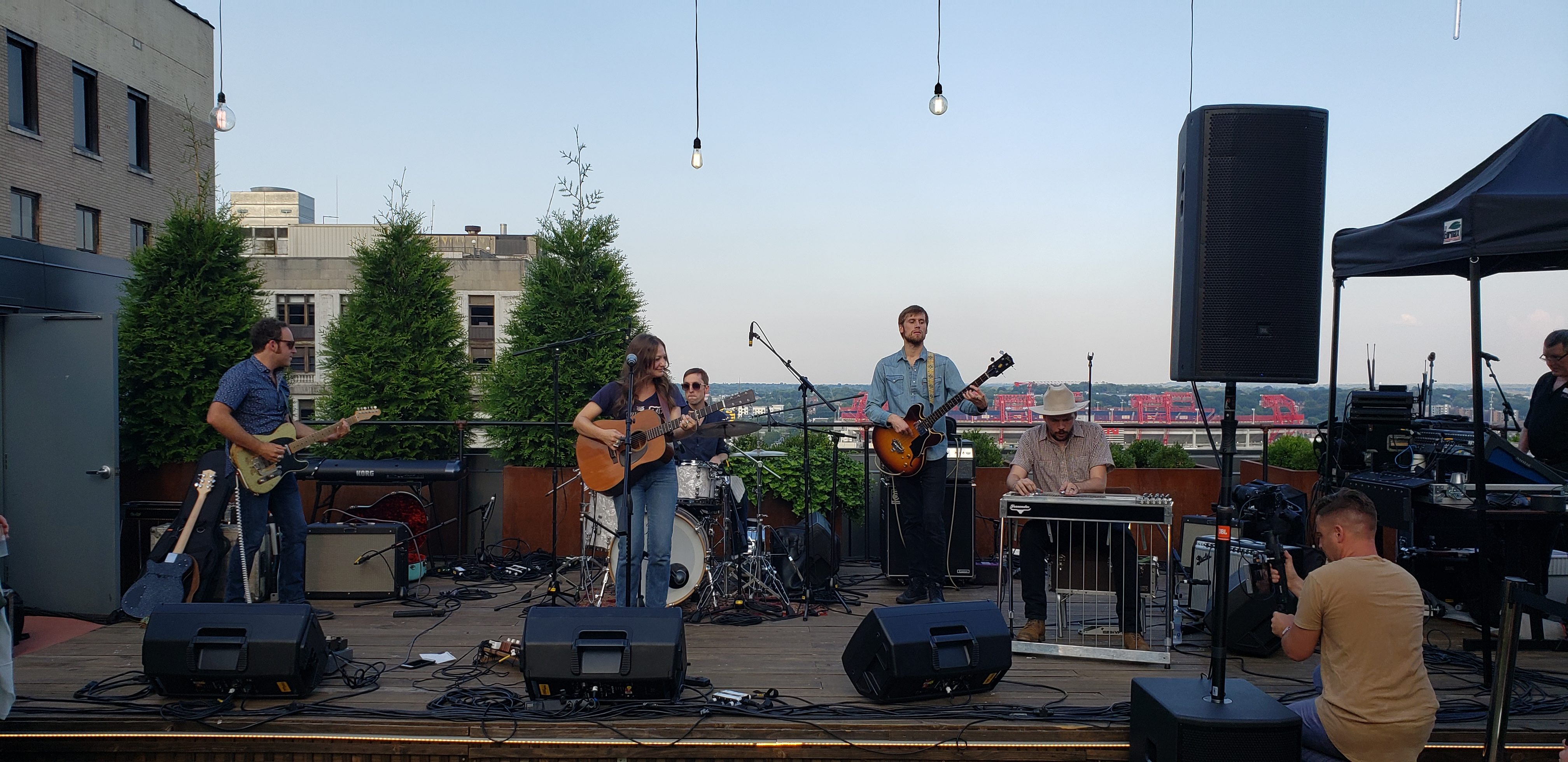 In many ways 2019 Amercanafest was the year of the female artist. This seems appropriate given the state of main stream Country radio dissing women the way they have. Kelsey Waldon was just signed by Prine's Oh Boy records. Her intelligent songwriting was on display on the roof of The Bobby Hotel with the Nashville Skyline in the background. It was a great scene.
Bloodshot Records Backyard Bash
The current roster of artists at Bloodshot is as strong as ever. I have already mentioned The Vandoliers, who put on another amazing set at the bash. The next big thing for Bloodshot seems to be Jason Hawk Harris. He is a singer/guitarist/songwriter who walks his own line. He writes lyrics with a literary flair. He can be a classic crooner or an Outlaw with a Punk ethos. Sarah Shook and the Diasarmers also lit things up with her Cowpunk insurgency. The Banditos also put on a good set with their soulful chops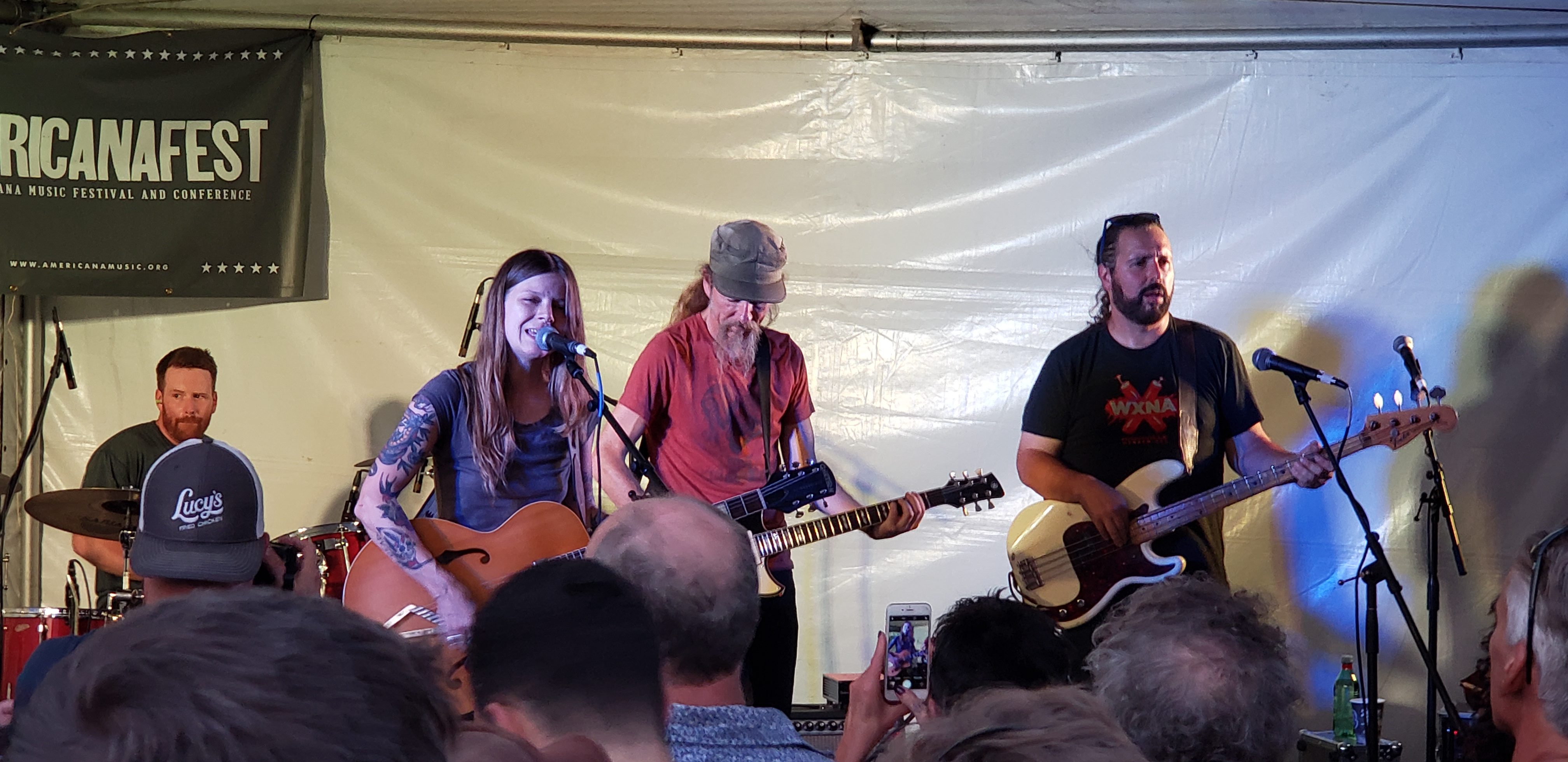 Sarah Shook at the Bloodshot Bash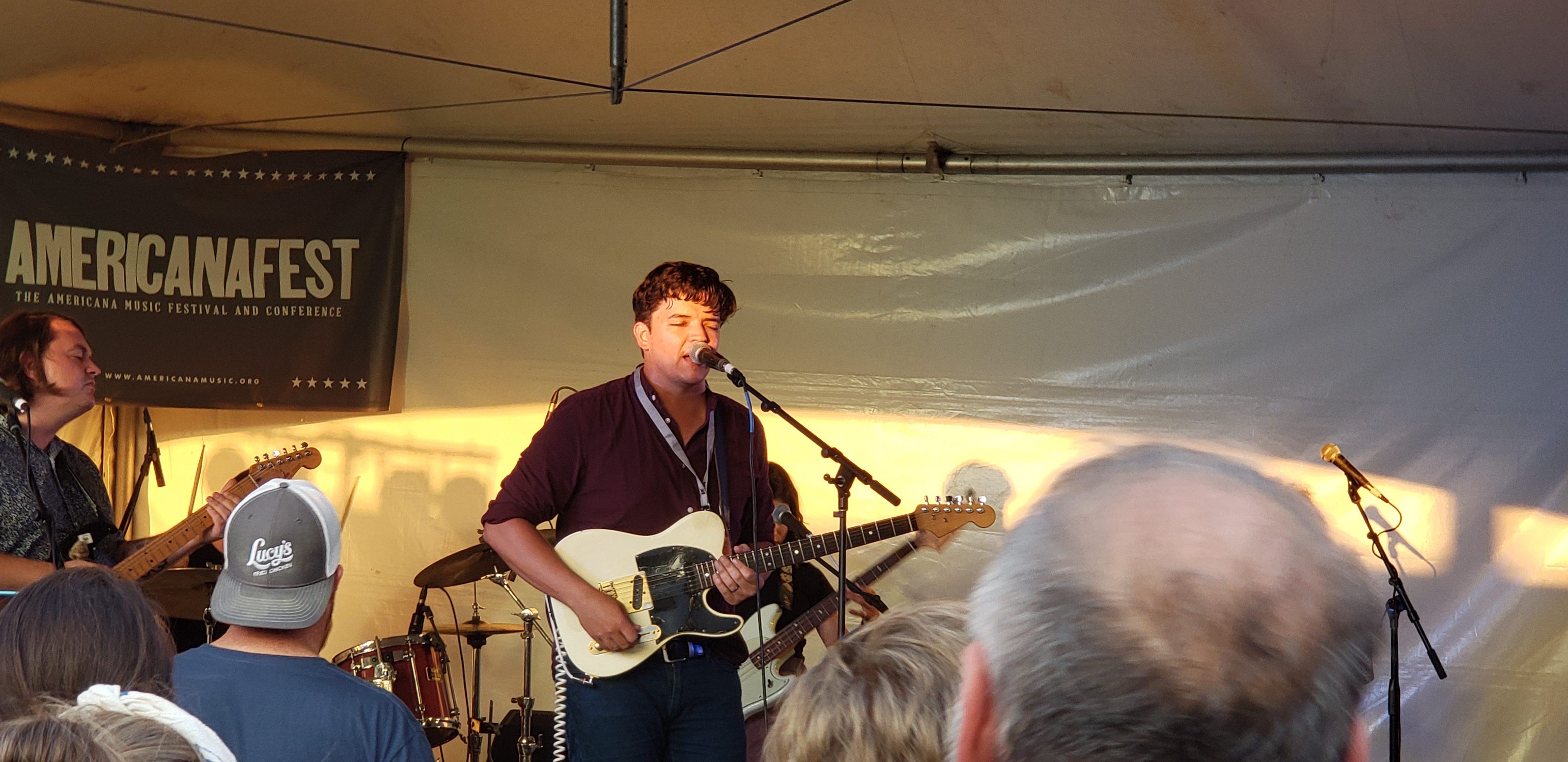 Jason Hawk Harris at the Bloodshot Bash
Ted Russel Kamp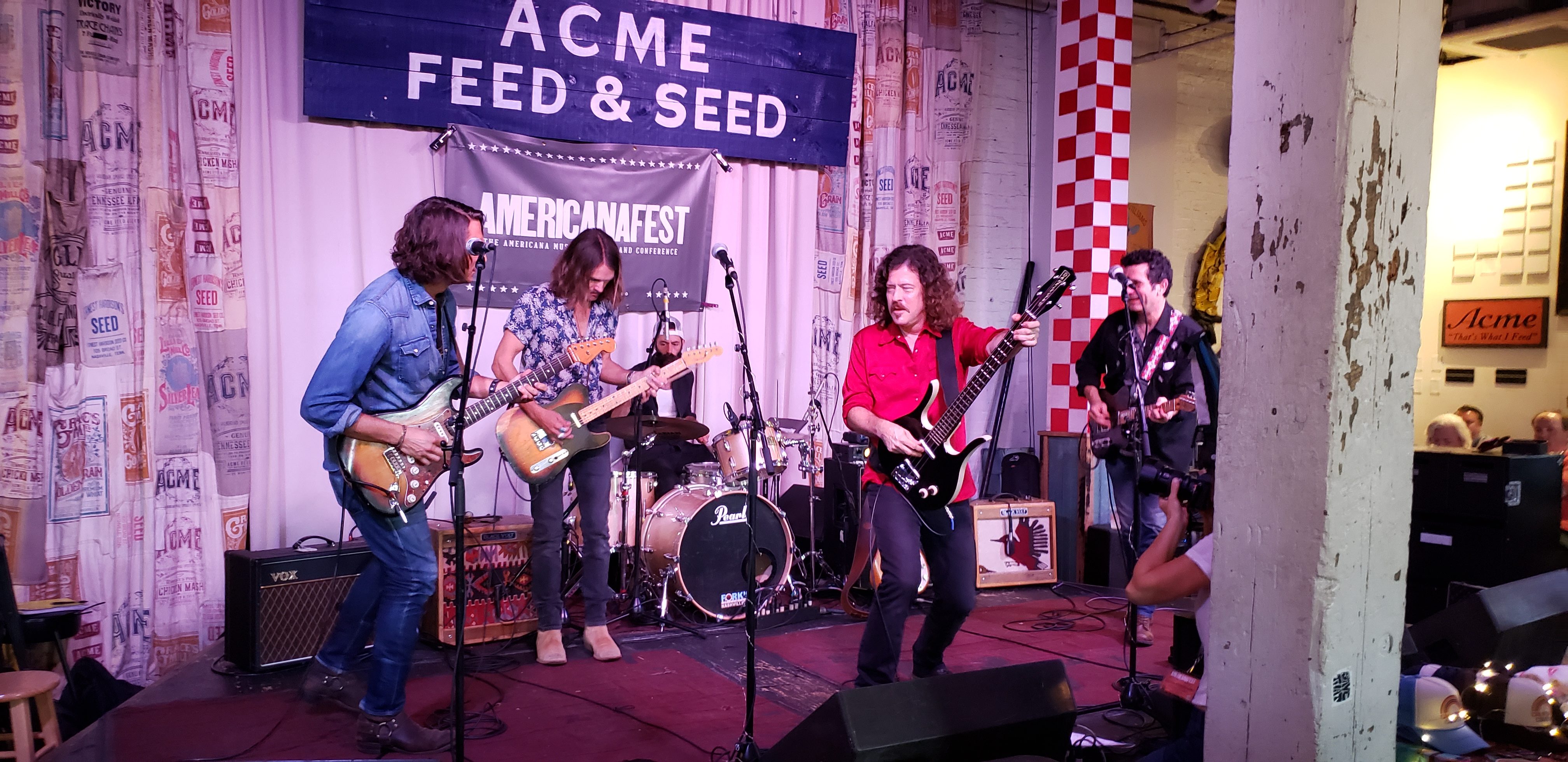 The California Country Show put on one of the best showcases at Acme Feed and Seed on Friday. Shawn discussed the showcase previously, but the centerpiece was definitely Ted Russell Kamp and the rocking country set he did after playing with virtually all of the other performers.
The Prescriptions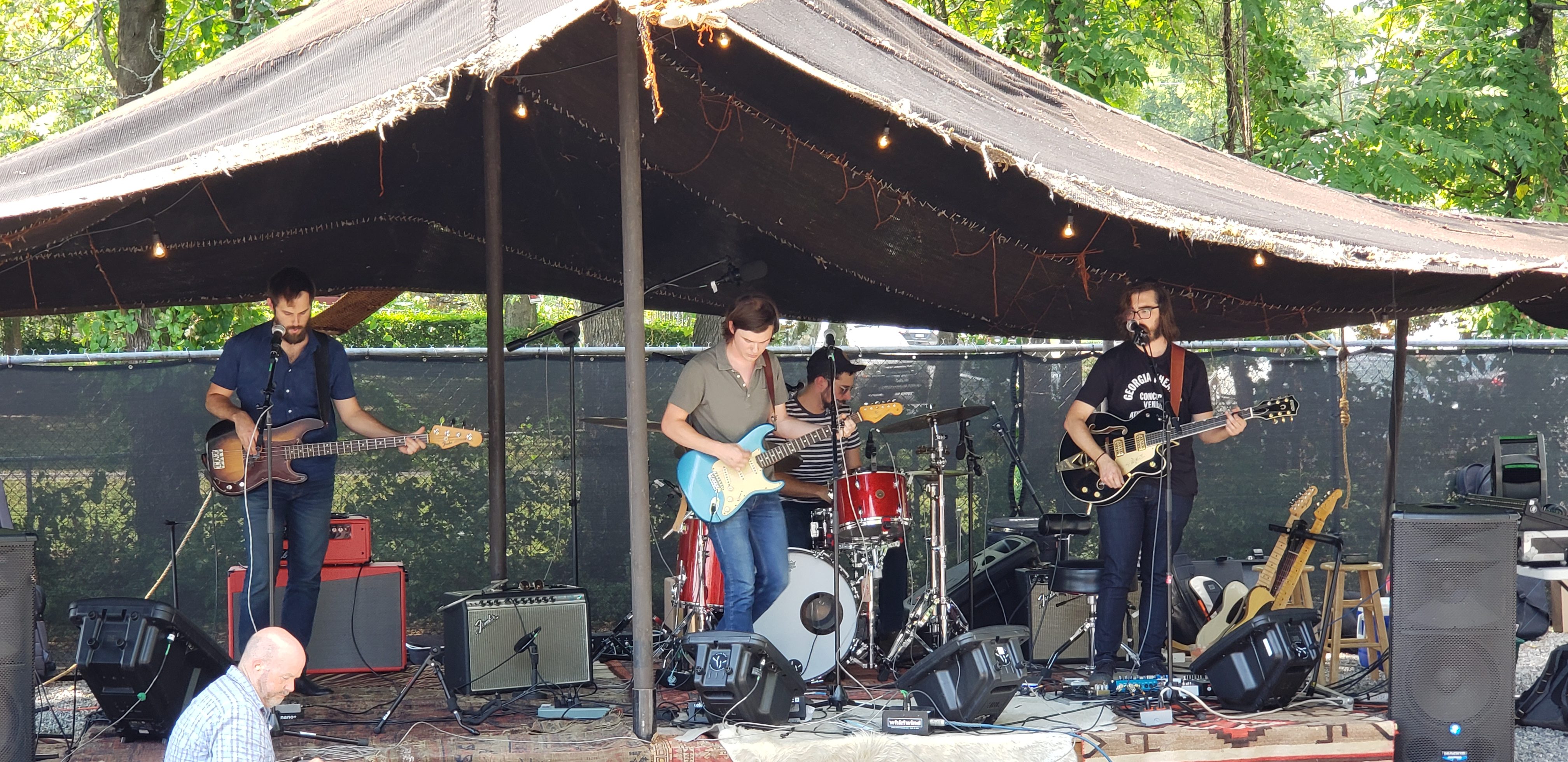 The Prescriptions channel a broad range of influences, from the unaffected honesty of 70s folk titans like Neil Young, to the guitar-driven melodies of The Strokes. John Paul White produced their most recent release for Single Lock and their Thursday set at hip clothing store Imogene and Willie's was very entertaining.
Jesse Dayton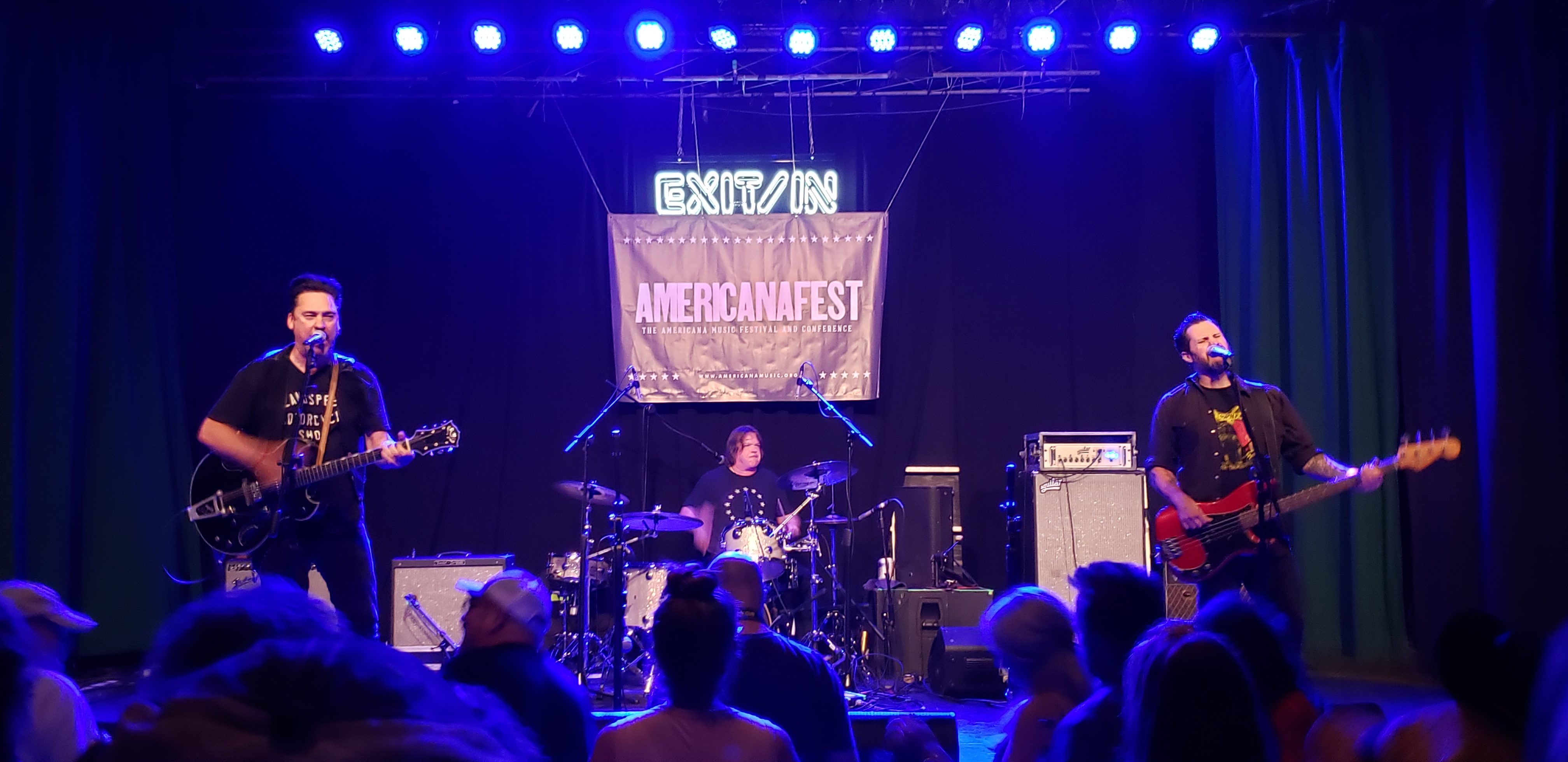 Jesse Dayton had the line of the evening when he declared that he was "sweating like Mike Pence at an "Indigo Girls" concert". He was hot because his set was a high voltage butt shaking onslaught. He played favorites like "I am at Home getting Hammered While She's out Getting Nailed" and "Daddy was a Bad Ass" to an enthusiastic crowd.
Lula Wiles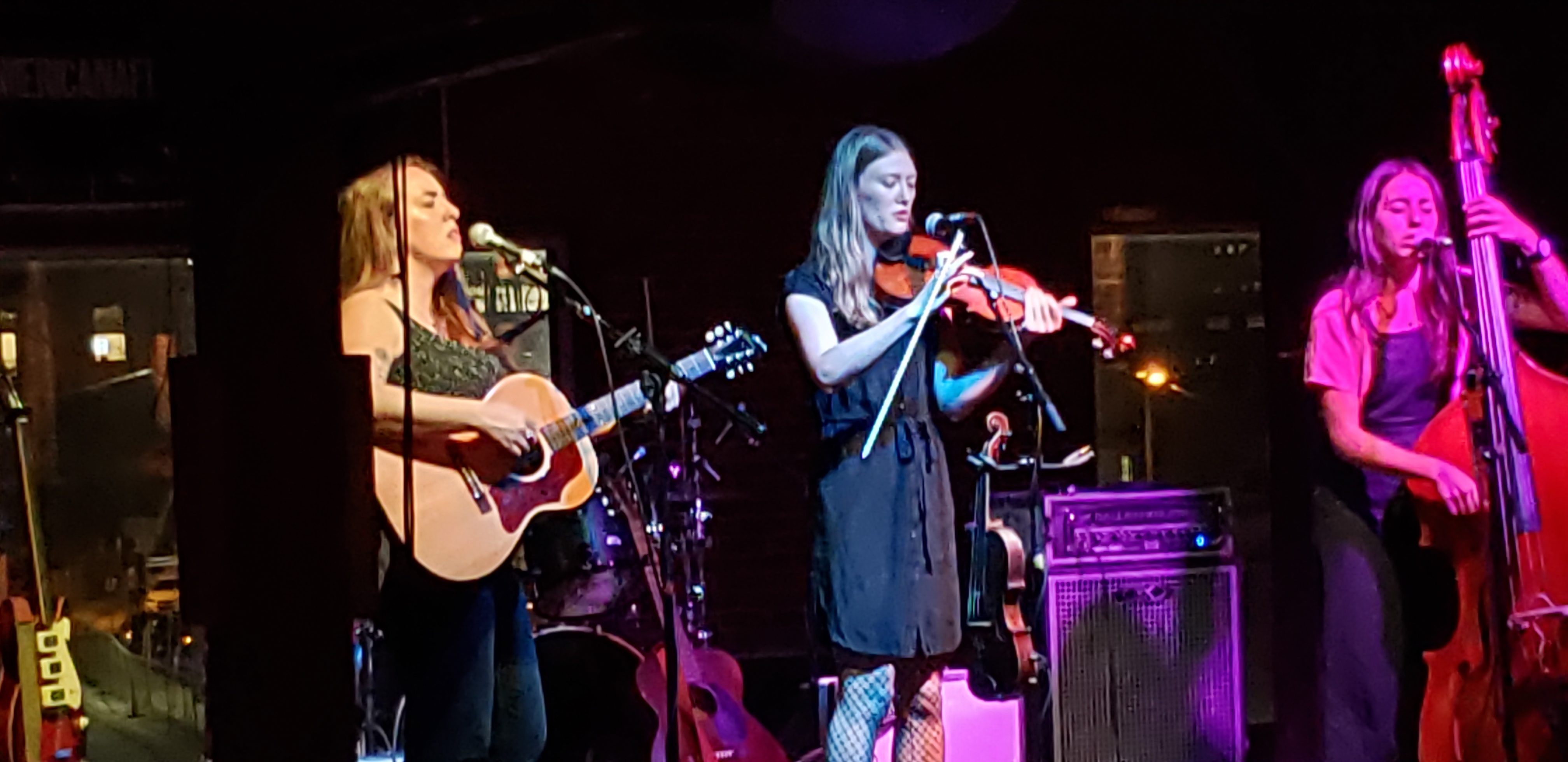 This Boston Folk trio, which has no members named Lula or Wiles, was just signed to Smithsonian Folkways. They bring a modern progressive twist to their folk style. They are all 3 exceptional vocalists and instrumentalists. Seeing them draws immediate comparison to I'm With Her.
---
About the author:
Chip and his family live in Birmingham, AL. Roll Tide!
---