Every fall, The Americana Music Association gathers members, artists and music fans together in Nashville for its annual conference. Starting with the Americana Music Awards and continuing through several days of showcases and panel discussions, it is a tremendous celebration of Americana music. Here are but a few of my favorite performers and performances from this year's conference.
---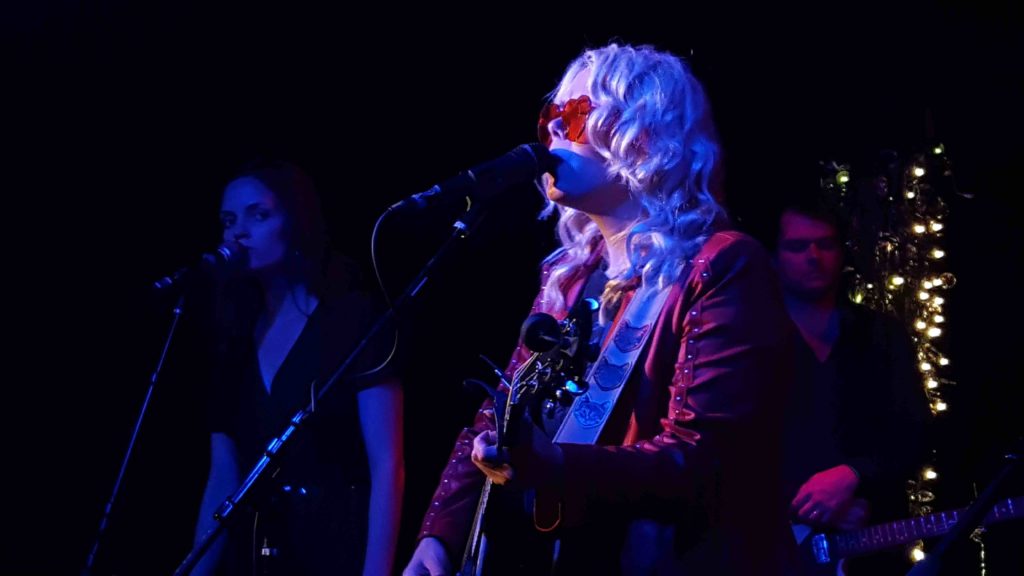 I've mostly seen Harris play acoustic sets so I jumped at the chance to see her perform with a full band for her official Saturday night showcase. To say that she didn't disappoint would be a staggering understatement. Harris was a commanding presence, using her band to infuse songs of darkness and heartache with an uplifting vitality. One could feel the restrained euphoria build within the crowd as the set progressed, adding even more voltage to an already electrifying experience.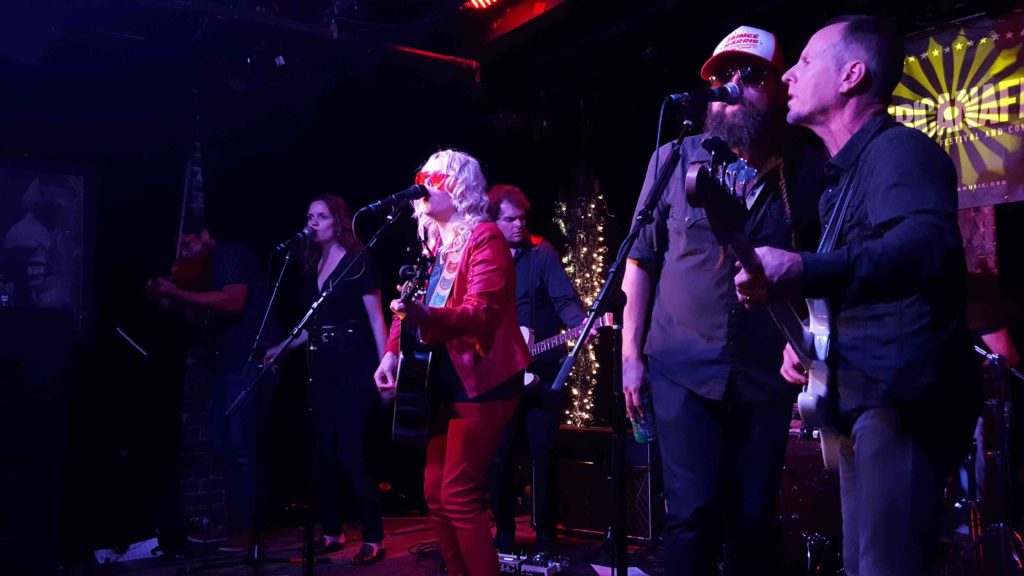 ---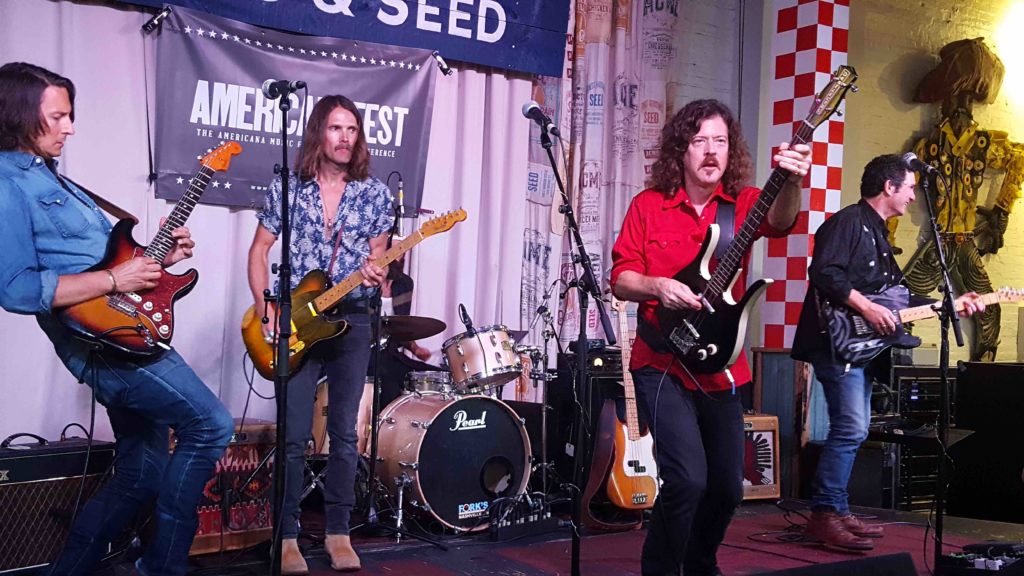 I've gotten to see Ted Russell Kamp play solo numerous times so it was a rare treat to see him play with a full band. Early Friday afternoon, Kamp led a crack band (that at one point featured 3 electric guitarists) through an exhilarating set that was three parts rock and one part soul.  It was one heck of a way to kick off my Friday festivities.
---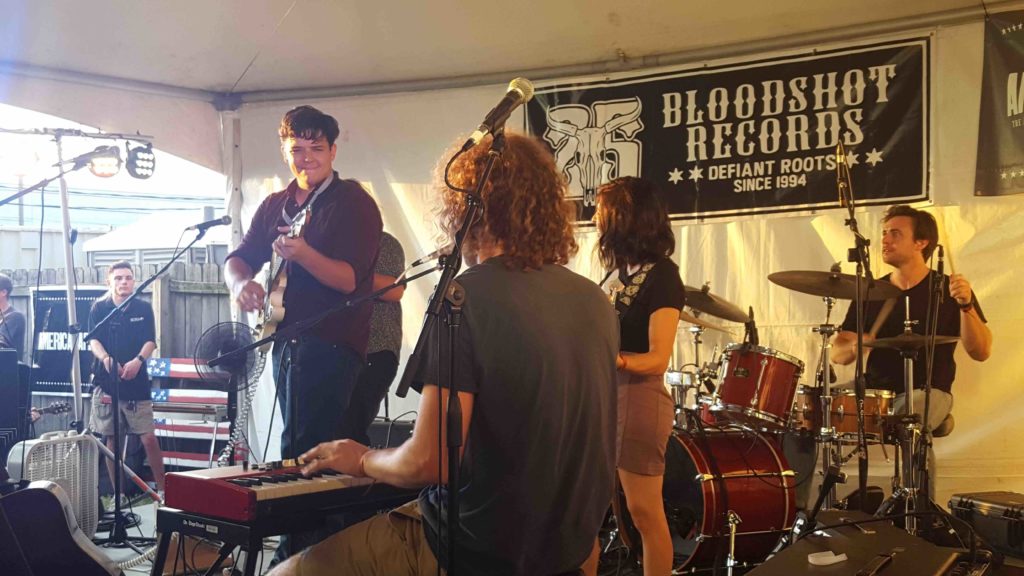 Harris performed several times over the course of the week – I caught him twice – to celebrate the release of Love & the Dark, his debut album. He and his four piece band commanded every stage they stood upon as they roared through songs from the new release.
---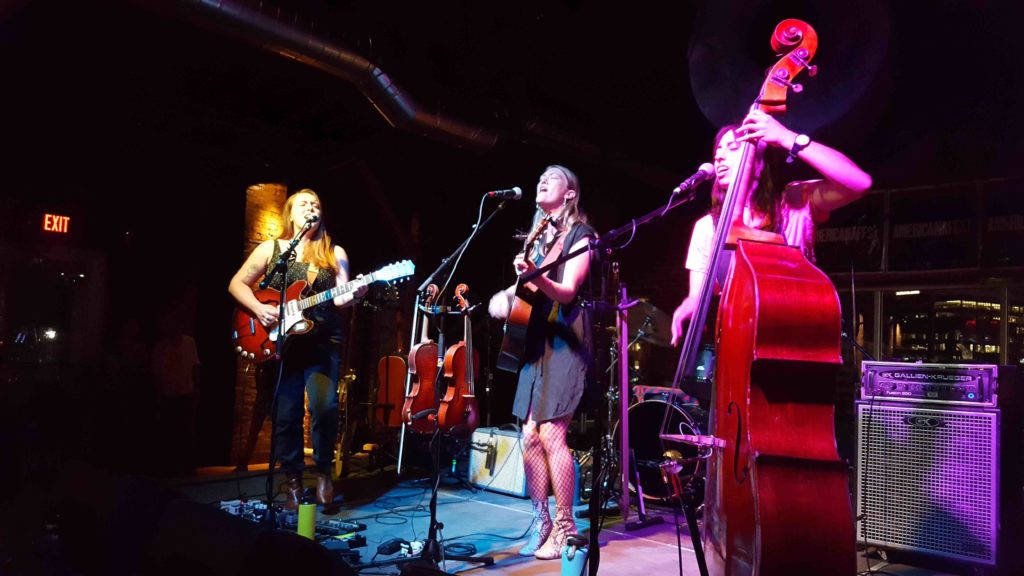 Lula Wiles may have started down their musical path in Boston but they conjure up all that's great about Appalachian folk and bluegrass.  Their sophomore album What Will We Do – the focus of their Thursday night showcase – not only illuminates their tremendous harmonies and musicianship, it exemplifies the strength of their songwriting.  They shifted effortlessly from songs of heartbreak to those of social inequity, leaving the audience enraptured.
---
JANE ELLEN BRYANT / WILLIAM PRINCE
It's always great to see longtime favorites, but it's even more rewarding to discover new voices at the Americana Conference.  My ears were piqued by two new to me artists this year who, coincidentally, played the same venue and nearly the same set time on subsequent days.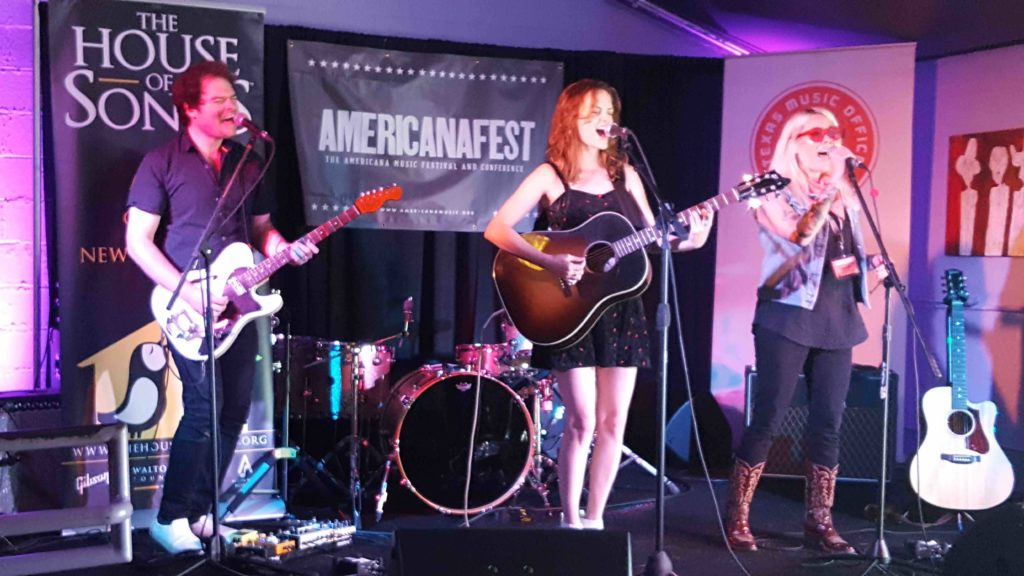 Austin's Jane Ellen Bryant played three brooding songs of love gone wrong, punctuated by the exhilarating harmonies provided by Jaimee Harris and guitarist Brian Patterson.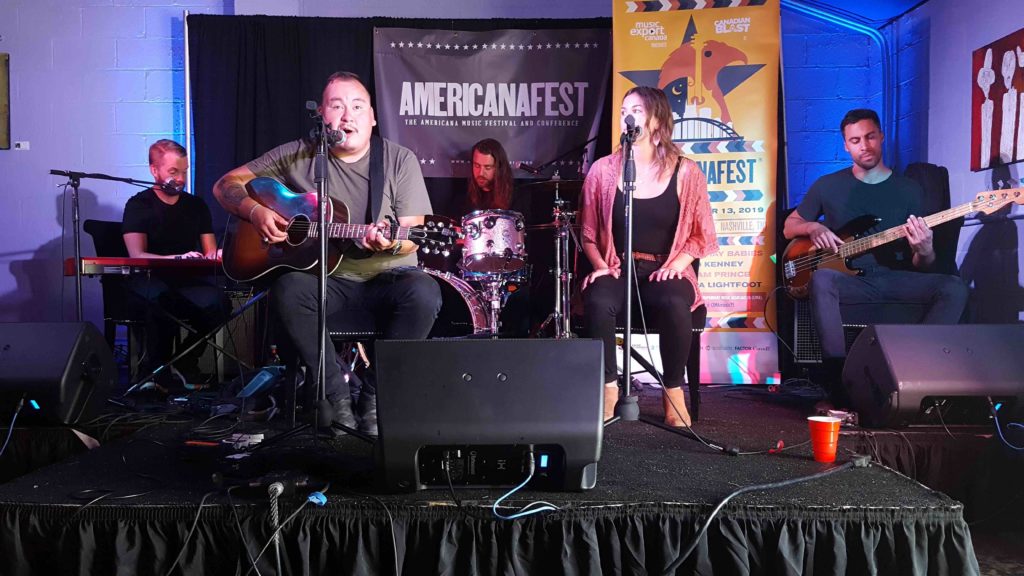 I only caught two songs from Winnipeg, Canada's William Prince, but they left me eager for more. His expressive voice added tremendous depth to his folk storytelling songs.
---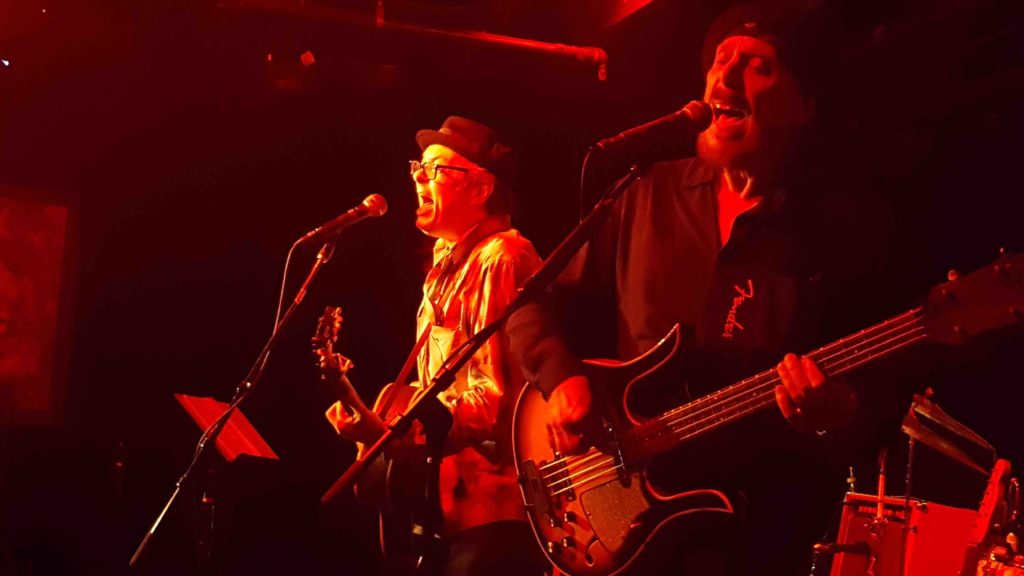 Nashville's Kevin Gordon is one of those artists that you can't see just once.  So I didn't – I caught him twice in a matter of hours on Saturday.  The first set was a solo (with electric guitar) afternoon performance where he previewed some new songs in process for a new album.  The second was an electrifying full band outing that was essentially a greatest hits set.  Gordon is one of the great American storytellers, a point that he reaffirmed at the Americana conference.
---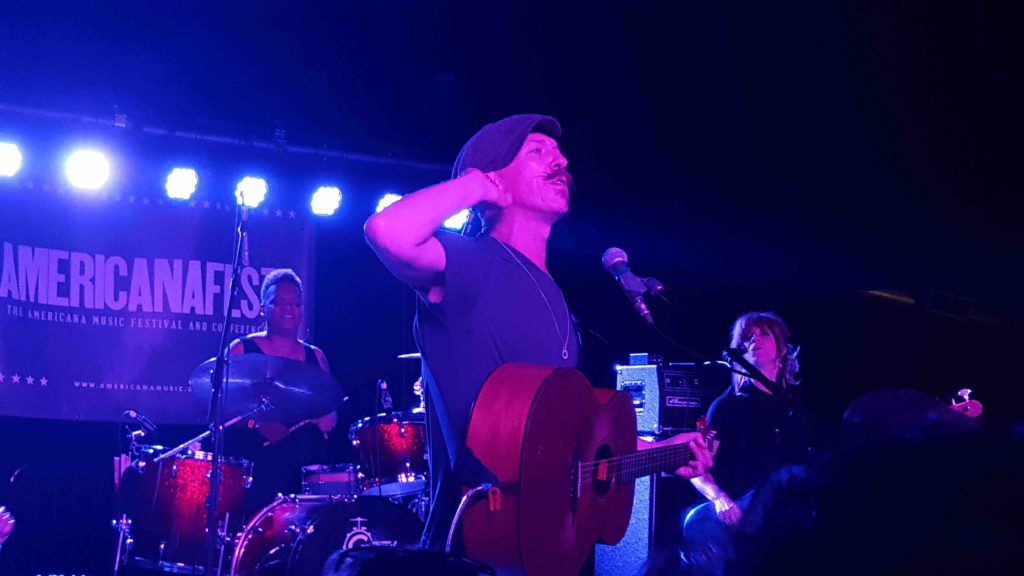 Ireland's Foy Vance is as fervent a student of American music as any native born musician.  Case in point:  he's released two albums over the course of four months this year that celebrate southern American music – the first recorded at FAME Studios in Muscle Shoals, Alabama and the second at Sam Phillips Recording Studio in Memphis, Tennessee.  As Vance has done throughout his career, he infused this music with the soulfulness and folk mysticism of his homeland.
Vance played songs from both new albums, alongside a few old classics, during his Friday night set at the Cannery Ballroom.  Keith Urban made a guest appearance to play guitar at one point but it was clearly the Foy Vance show.  Impassioned, spine-tingling and joyous.
---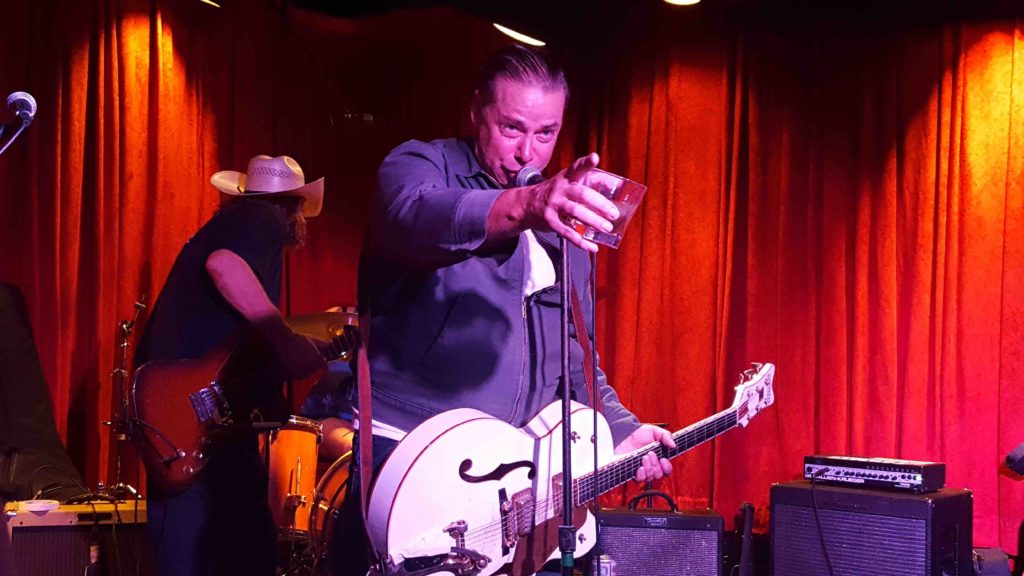 I wasn't sure what to expect when Phil Hummer stepped to the stage, backed by what appeared to be mostly a pick-up band.  Hell, I didn't even know who he was.  I asked someone standing next to me and got this response: "He has played – and been kicked out of – every bar on Lower Broadway."  (Lower Broadway being Nashville's somewhat touristy honky-tonk district.)
Well, Hummer lived up to that reputation and then some with a set of honky-tonk and truck driving music.  Songs were started and songs were stopped, mostly flying with abandon as Hummer calling out the chords so that the band could follow along.  It was raucous, ramshackle and glorious.
---
About the author:
Mild-mannered corporate executive by day, excitable Twangville denizen by night.
---