Newport Folk Festival has made it a practice to bring fresh faces in front of a discerning crowd of music fans. The 2019 edition was no different and the new artists certainly made a splash.
J.S. Ondara only needed one song to bowl me over. I heard him sing "Saying Goodbye" as his last song and I was completely engrossed. His voice was powerful without trying too hard. It's the perfect vehicle for a gorgeous song. He sings, "Oh honey I'm just getting good at saying goodbye / Getting good at saying goodbye, / Getting good at saying goodbye." The song is powerful enough with only those repeated words. It's a strong voice. He grew up in Nairobi but he easily reaches across cultures and through languages with his emotional performance. His six year visa application lottery win to move to the U.S. has clearly allowed him to blossom. Anyone lucky enough to see him is the lucky one.
Courtney Marie Andrews has been an underappreciated singer/songwriter for quite a while and her second trip to Newport Folk Festival has hopefully started to change that. She played an intimate set at the children's tent and one at the Harbor Stage and did not disappoint in either with a voice that recalls Joni Mitchell. She played favorites from "May Your Kindness Remain" and "Honest Life." Her voice soared through renditions of "Irene" and "How Quickly Your Heart Mends." Andrews played equally powerful sets in both solo acoustic (children's tent) and band (stage) settings. She made a well-deserved contribution to "Big Yellow Taxi" for the closer on Saturday night.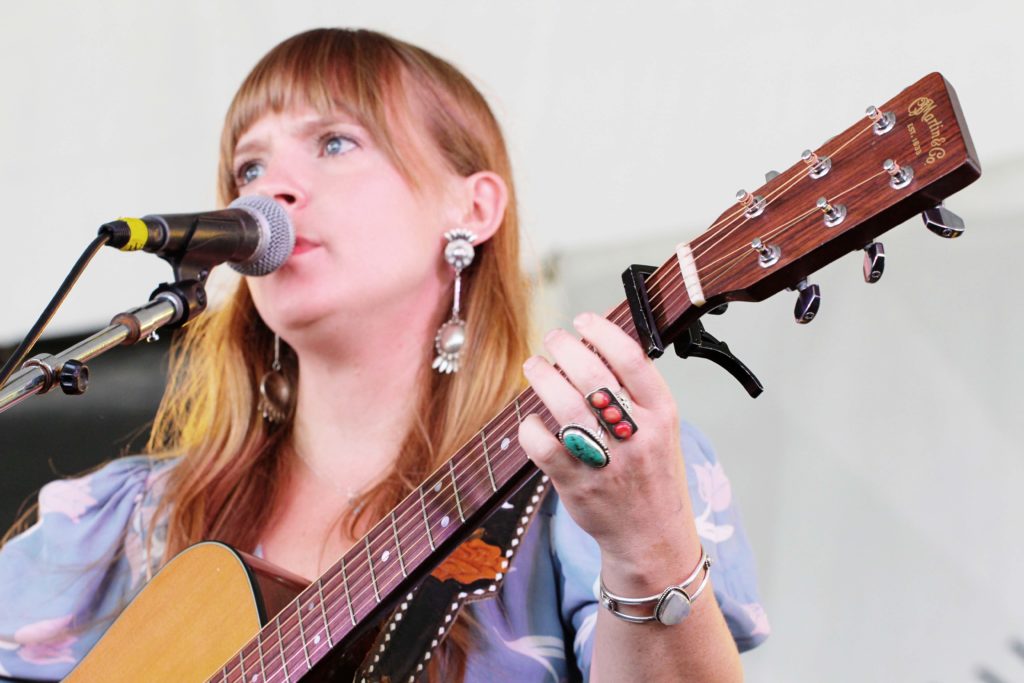 Gregory Alan Isakov jumped onto the mainstage at Newport Folk Festival and though he's flown under the radar for a bit, he deserved it a sport on the main stage. Though I didn't think it was possible, Isakov was able to recreate the the moody emotional atmosphere that comes across so subtly on his records. The strings brought his tunes "Dark, Dark, Dark" and "Drunken Southern Star" to life. Standout track from his new album "San Luis" soared in the live setting. Isakov's "Time Will Tell" needed only one mic to bring the song to life. His classic "Amsterdam" sounded symphonic on the big stage.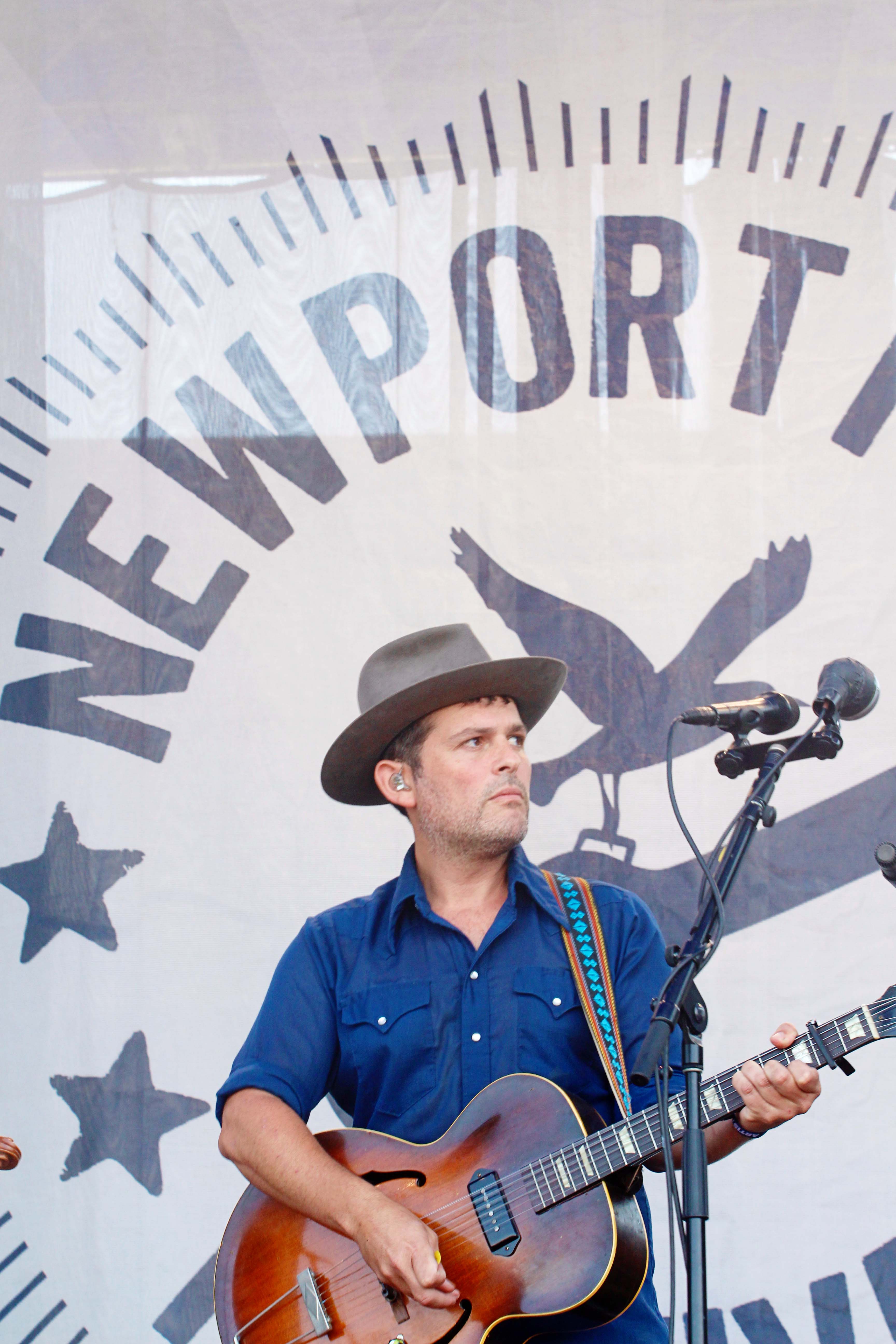 Even though I wrote about them for the big names post, the High Women deserve a mention her as well. Brandi Carlile, Natalie Henby, Maren Morris, and Amanda Shires generated more buzz and excitement than I've seen of a brand new act. They certainly felt like a supergroup and the excitement they generated gave the festival a collective boost of energy.
All photos by Suzanne Davis McMahon.
---
About the author:
Jeff is a teacher in the Boston area. When not buried correcting papers, Jeff can be found plucking various stringed instruments and listening to all types of americana music.
---