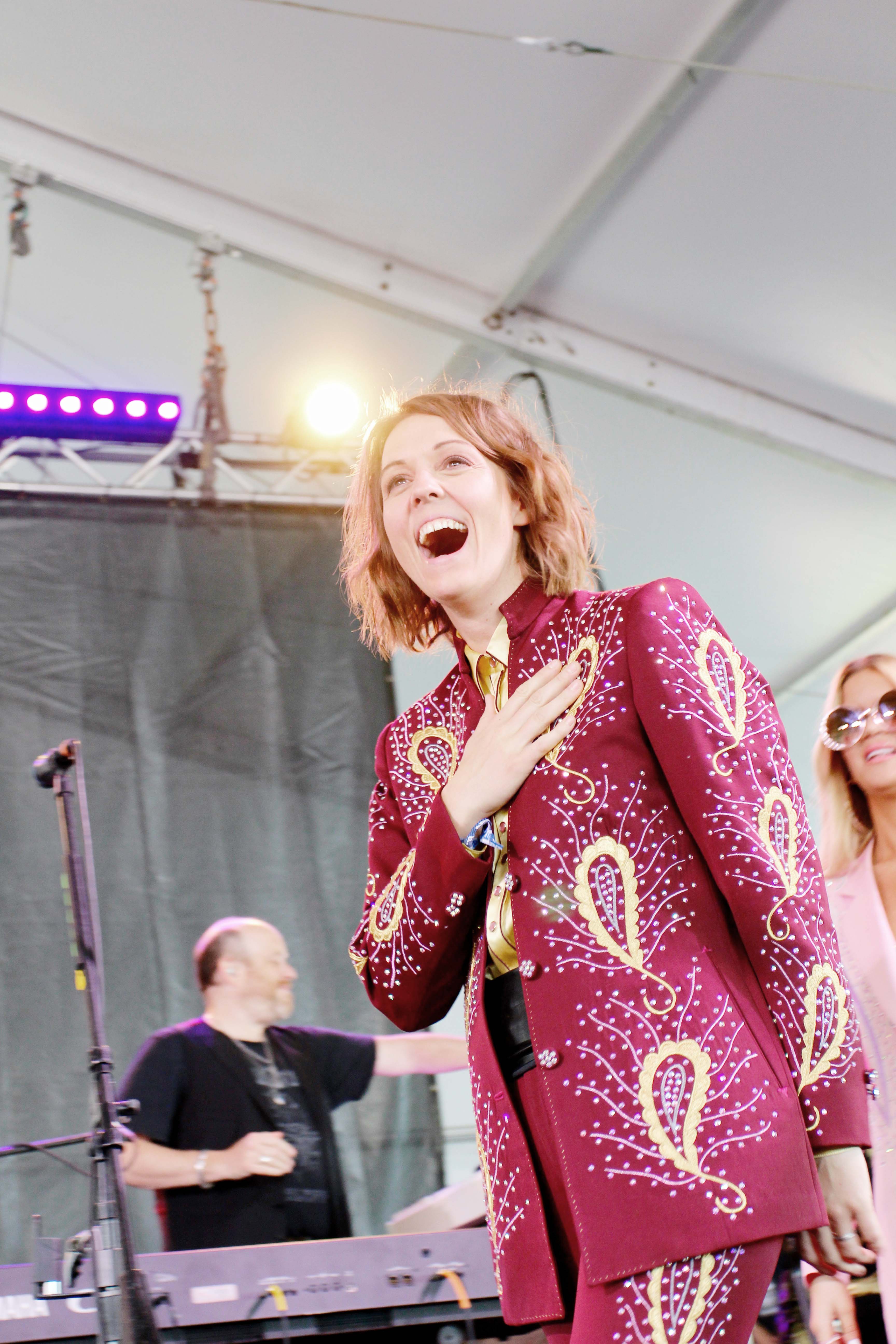 Surprise guests are really nothing new at Newport Folk Festival but the 2019 edition highlighted a particularly timely legendary performer in Dolly Parton. The emcee of the Saturday night performance was Newport Folk Festival stalwart Brandi Carlile (introduced by Executive Produced of the Newport Folk Festival Jay Sweet) who introduced the country legend. Parton regaled the crowd with her brand of women-centric stories and the crowd lapped it up. She talked about her first night with her husband and how she told him, ""You want us women to be pure as snow… and sometimes we're not!" She played some of her highlights including both "Jolene" and the gorgeous "I Will Always Love You" (written by Parton and given new life by Whitney Houston).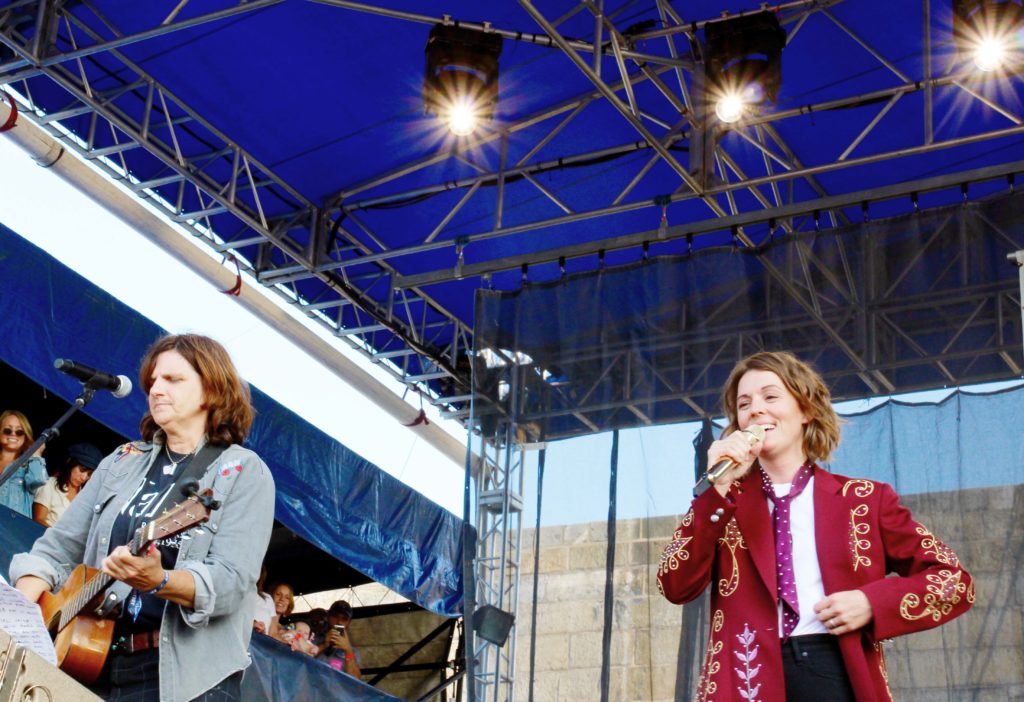 The set included other special female guests to the festival such as Judy Collins and Linda Perry (of 4 Non Blondes). Amy Ray and Sheryl Crow also contributed to the set under Carlile's leadership. Sheryl Crow played her powerful first hit song "Strong Enough" with Brandi Carlile. It included a group rendition of Joni Mitchell's "Big Yellow Taxi" was a highlight of the beginning of the set.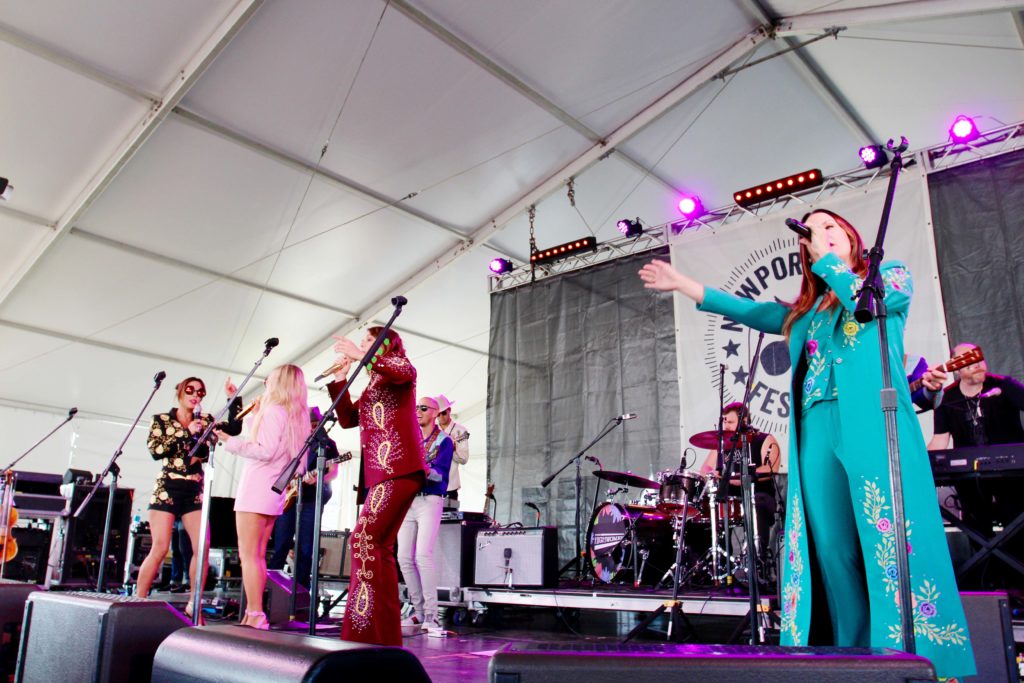 The High Women and the excitement surrounding them and their forthcoming record symbolized the whole festival. Both Brandi Carlile and Amanda Shires are Newport Folk Festival favorites, Maren Morris has the number one country song right now ("Girl"), and Natalie Hemby (country songwriter and solo artist). The group's "Redesigning Women" and a cover of Fleetwood Mac's "The Chain" both invigorated the crowd. The all star lineup of backing musicians including Jason Isbell (Amanda Shires' husband), and Tim and Phil Hanseroth from Brandi Carlile's band didn't hurt a bit. Their set was incendiary.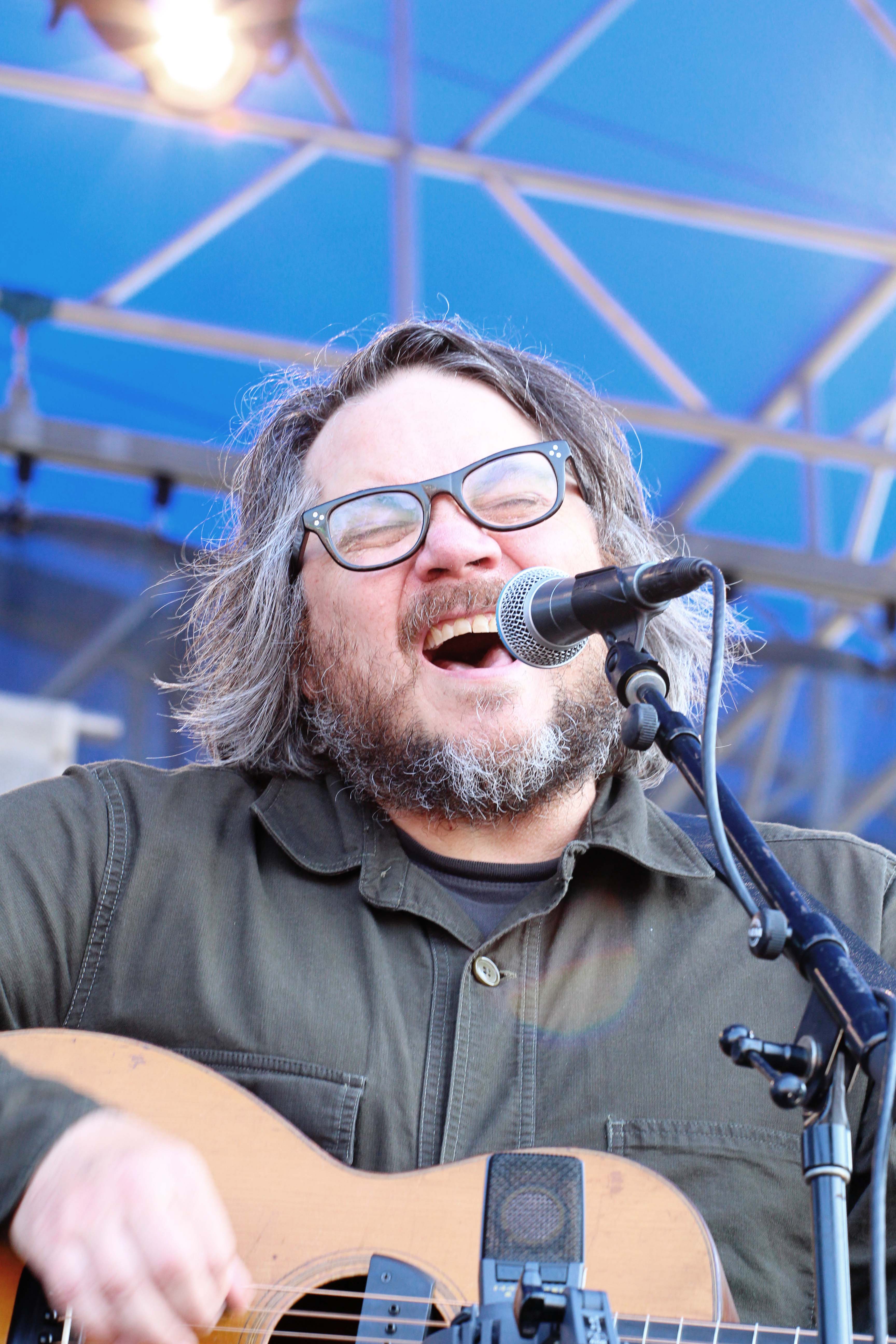 Jeff Tweedy brought his dry humor and varied songwriting to the folk context. Tweedy played many of his old favorites in the varied iterations of his career. He played "New Madrid" (Uncle Tupelo), "Hummingbird" (Wilco), and "Having Been Is No Way to Be" (Solo album "Warm"). Tweedy's songs amaze me acoustic. Their complexity is stripped of all instruments but Tweedy's voice and guitar, yet the songs still stand up.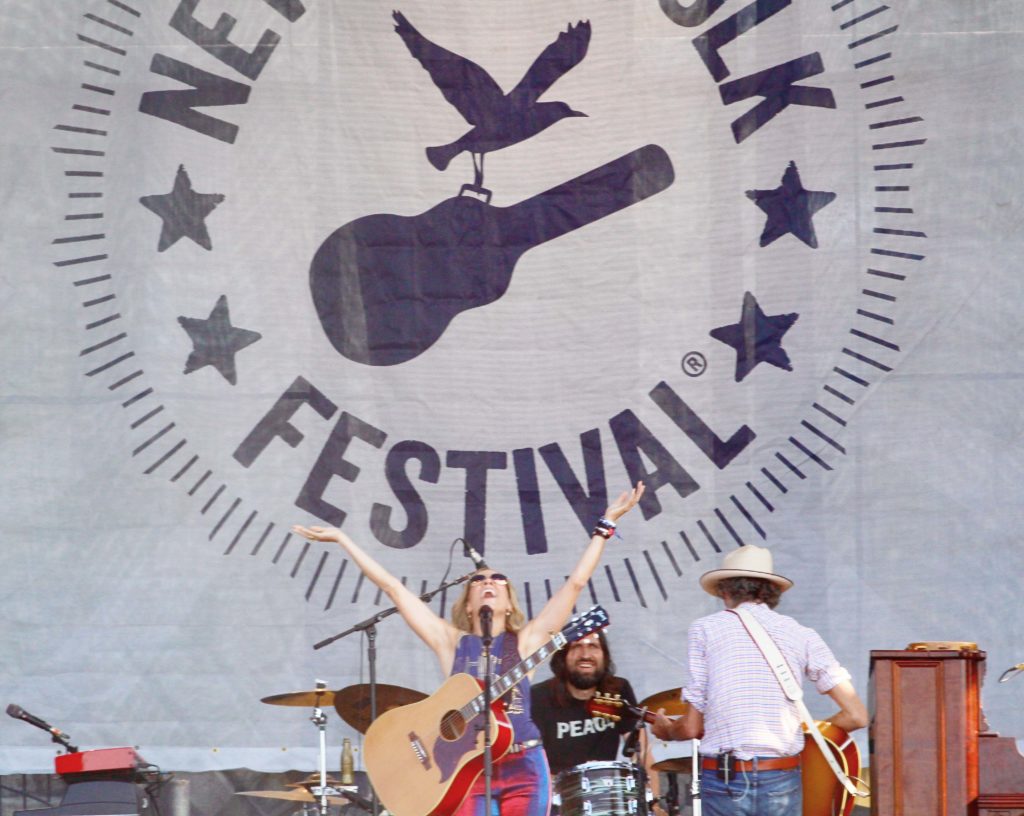 Sheryl Crow played many of her 90s hits "A Change Would Do You Good" and "If It Makes You Happy" among others. Her set was decidedly more country than she began but no one seemed upset by that.
All Photos by Suzanne McMahon / Suzanne Davis Photography.
---
About the author:
Jeff is a teacher in the Boston area. When not buried correcting papers, Jeff can be found plucking various stringed instruments and listening to all types of americana music.
---