The sound crawls out of the Mississippi Delta before taking wing over the vast Texas landscape. After soaring above you it lands back in the cotton field, where sanctity and sin go hand in hand. That's about the best way I can describe the new album from Guy Forsyth and Jeska Bailey, their first recording as a folk duo, entitled Conspirators. Forsyth is renowned in Texas music circles as a blues guitarist–electric, both in instrument and performance. Here, he unplugs and chooses songs to feature his rough and tumble singing and his partner's beautiful vocals.
Their harmonies really shine on Sing About It, a Wood Brothers tune that, while I love the original, Forsyth and Bailey own now. Similarly, they practically make you forget the original Wherever Is Your Heart by Brandi and the twins. Barefoot Waltz is a slow burner about a never-disclosed crush that features Austin icon Warren Hood on fiddle.
Forsyth didn't completely abandon his roots thought. The Things That Matter rips right out of the gate with his resonator shouting that life is short and you have to focus on what's important. Daddy's Listening uses that same guitar to impart a part-sad, part-angry, and maybe just a touch creepy, tale of shared custody. The record finishes with a take on the Blind Boys Of Alabama arrangement/medley of Amazing Grace and House Of the Rising Sun. When I first saw the Blind Boys do it a few years ago, pretty much all of us in the crowd found ourselves picking our jaws up off the floor. This is a fine, fine version, too.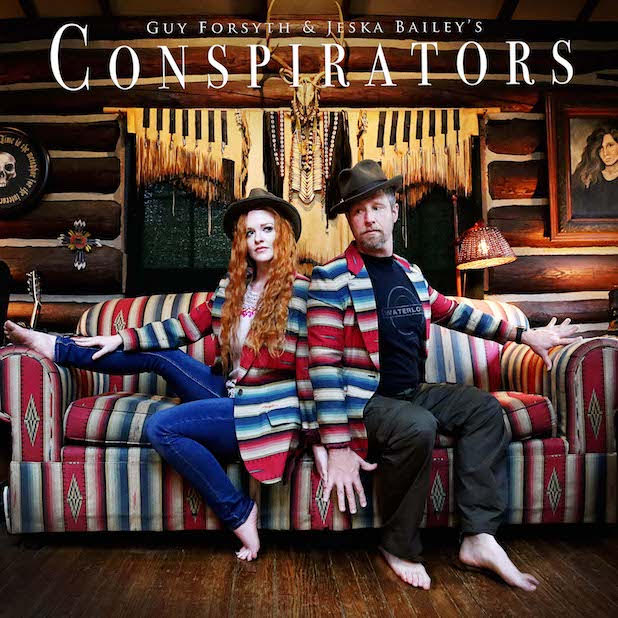 After you listen to Conspirators I think you'll agree that there's a potential issue to worry about. With all the couple's musical projects, there are never enough hours in the day. They might never do another folk album. That would be a real shame.
---
About the author:
I've actually driven from Tehatchapee to Tonopah. And I've seen Dallas from a DC-9 at night.
---