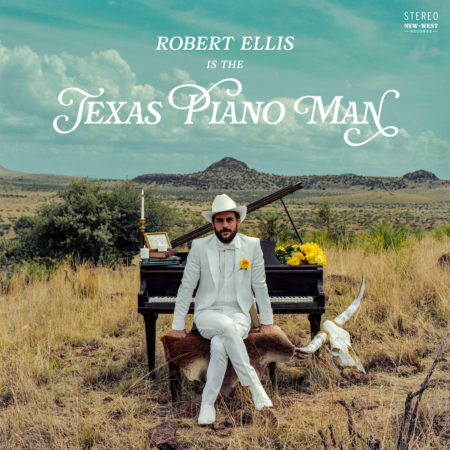 I'm not exactly sure how I stumbled upon Texas Piano Man, the recent release from Robert Ellis. I'm thinking it was the monsters at Spotify that put him in my queue or something. Whoever or whatever it was, I owe them a pat on the back, as for the last 2 weeks I've been playing this album at work, in the car, at home and telling anyone that will listen to check it out. I mean, if for nothing else, get it for the album cover, right?
There's a bit of everything on this record. For hilarity see "Nobody Smokes Anymore" where Ellis croons "Guess I'll be the only one that looks good in pictures" and "Guess I'll be the only one that has any fun" as he bemoans the fact that smoking isn't cool anymore. There's also the closing ballad written in honor of the bubbly drink "Topo Chico" that immediately brought to mind a sober version of Jerry Jeff Walker's Sangria Wine.
If you want sincerity, then look no farther than "Father" with the lines "I wanted a father, but I'll settle for a friend. There's also "Fucking Crazy" that fits this category, but could also be lumped in with the aforementioned hilarity pile. And now that I mention it, so could "Aren't We Supposed to Be in Love" and "He Made Me Do It," which is what makes this album tick. The cleverness to know you can throw in some silliness with honesty.
The production and playing is spot on and I'm sure Ellis may be considered the country cousin of Ben Folds with the wit of Todd Snider as well as being influenced by Randy Newman, but he's got his own voice and apparently wails on the guitar and not just the piano. I hope the Texas Piano Man is here to stay.
RIYL: Extra-Sharp Cracker Barrel cheese, smell of cigarettes, synthetic ivory
---
About the author:
To change this standard text, you have to enter some information about your self in the
Dashboard
->
Users
->
Your Profile
box.
---