Every year in mid April I head to Austin for the start of the outdoor music season.  No, I'm not headed to SXSW, but rather to the Old Settler's Music Festival.  It's become my favorite outdoor festival with a mix of good vibe and good music I haven't found elsewhere.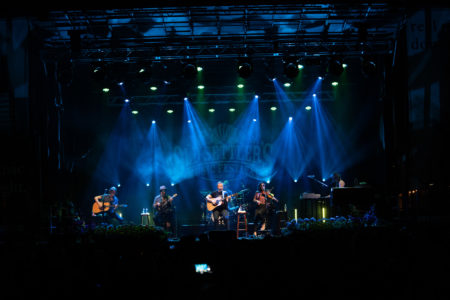 Let's start with the music.  Executive producer Jean Spivey has tapped into the collective knowledge of the Austin music scene, and combined with her own tastes curates a unequaled mix of national up-and-comers, local favorites, and eclectic styles.  I'll dive deeper into this year's lineup in my next post.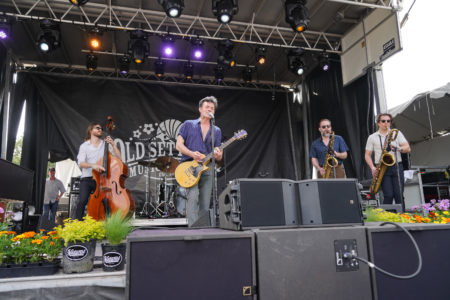 Then there's the atmosphere.  Although the festival has had a few homes over its 32 year lifespan, it's now in its dedicated home of 150 acres about 45 minutes southeast of Austin.  That's enough room to accommodate anyone who wants to camp, out of the roughly 15,000 attendees.  With two stages, you can go back and forth and catch at least a little of every act.  OSMF also covers the generational gaps with kid-friendly activities, an after-hours stage originally organized a decade ago by high school friends for their peers, and plenty of traditional bluegrass and Americana acts on stage early enough to let folks that want to retire to their campsite along with the daylight.
The talent competition is also a youth-oriented event with performers limited to 18 years old and younger.  Coming from Austin, the talent bar is very high, with past winners including Emily Elbert and now-Grammy-winner Sarah Jarosz.  I think it's also worth noting the festival's permanent site is only about 15 minutes from the Texas BBQ temple town of Lockhart.  Put all that together and Old Settler's Music Festival should maybe go on your bucket list if you're a festivarian.
All Photos Courtesy of Amy Price.
---
About the author:
I've actually driven from Tehatchapee to Tonopah. And I've seen Dallas from a DC-9 at night.
---