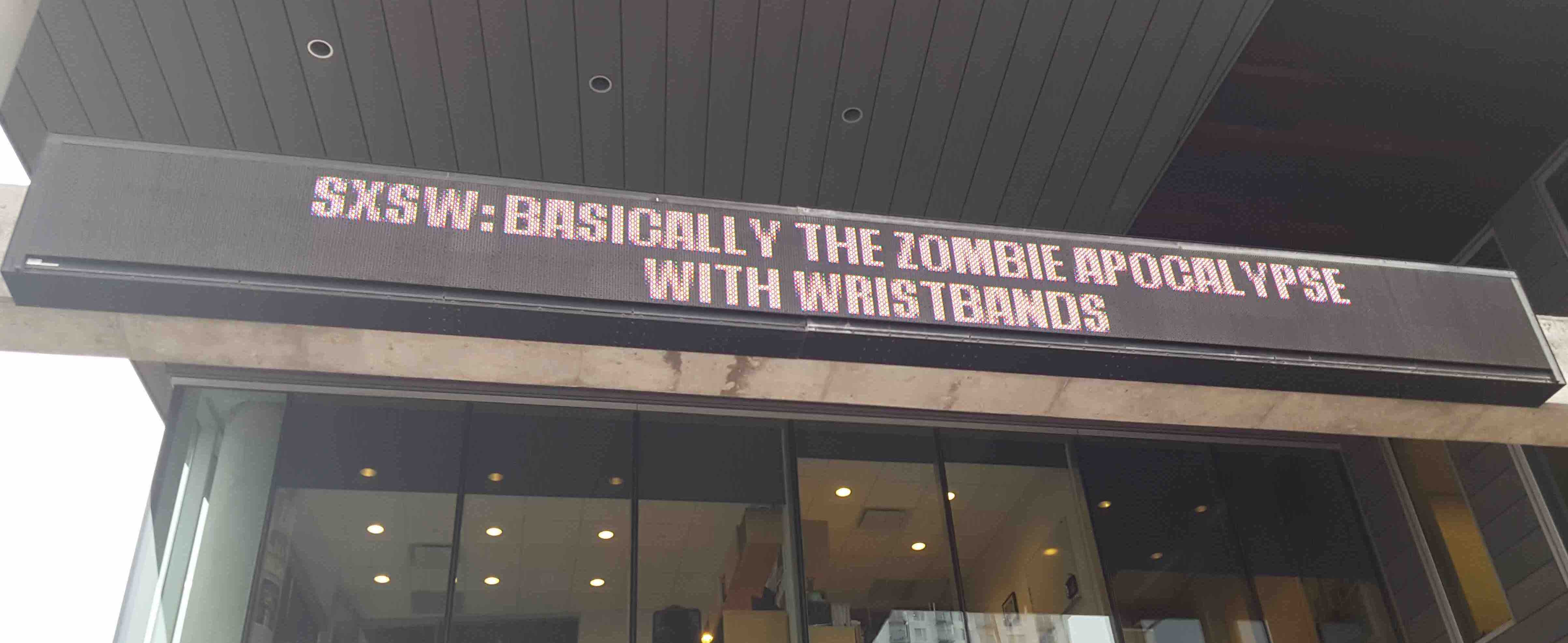 One of my favorite things about SXSW (well, after the music) are the crazy comments that you hear along the way. Here are a few choice selections from SXSW 2019.
---
This is my spring training. Fenway Park organist Josh Kantor on his SXSW experience playing with multiple bands around town
This is the first day of our 3 day residency. Lee Bains III during the first of the Glory Fires six SXSW shows
If you feel good at South By, you ain't doin' it right. Justin Townes Earle
Does anyone else have a raging headache… from networking? Ryan Marshall Lawhon of Mating Ritual
Welcome to day 1062 at SXSW. Western Youth — SXSW days are measured differently from normal days.
Thanks for coming out. We know it's essentially 8am for those of us who have been drinking all night. Ryan Marshall Lawhon of Mating Ritual kicking off the band's 1:30pm set
The way hotels are priced, I was hoping I could stay in a yeti cooler next year. Dean Schlabowske of the Waco Brothers during the band's set at the Yeti flagship store
I believe that's a Spinal Tap issue there. Ray Benson, when the candles on his birthday cake got out of control
I always end with the Replacements, the drunkest band ever. I guess the Pogues drank more but didn't handle it as well. Justin Townes Earle introducing his set closing cover of "Can't Hardly Wait"
We're like the banana splits but without costumes.
Whatever happened to them?
You know the one with the cowboy hat? He died in a freak frozen custard accident.
Chilling. On-stage conversation between Jon Dee Graham and Jeff Plankenhorn
I wrote this song about my ex-partner, so it's now about my dog. Melanie Brulee introducing her song "Tennessee Years"
It's very exciting to be playing new songs. David Wax (of David Wax Museum)
What's wrong with the old ones? Bandmate Suz Slezak's response
We're gonna play acoustic versions of the rock songs on our new album. Imagine we're on NPR. Kevn Kinney
Let's see if I can remember it all. I got wordy on this new record. Justin Townes Earle introducing a lyric-heavy song from his forthcoming album
Rock is dead. And paper killed it. Random t-shirt
Sometimes you don't know what decision in life to make, so you take some acid and let the acid decide. Laura Jane Grace
Here's a guy with one of the coolest podcasts ever. And I don't even know what a fucking podcast is. Ray Benson introducing Chris Shiflett
That ain't the show, I'll be back soon. There will be a Popeye cartoon next. Justin Townes Earle to the crowd that wandered into the club during his sound check – he was kidding
It was like a wet t-shirt contest. John Paul White recalling the previous time he played an afternoon set in the sunny Hotel San Jose parking lot
We've got single cigarettes for sale in back. Jeremy Pinnell on his novel merch table item
I don't know what I'm gonna do with it, but I bought it. Jeff Plankenhorn quoting someone who bought a cd at one of his shows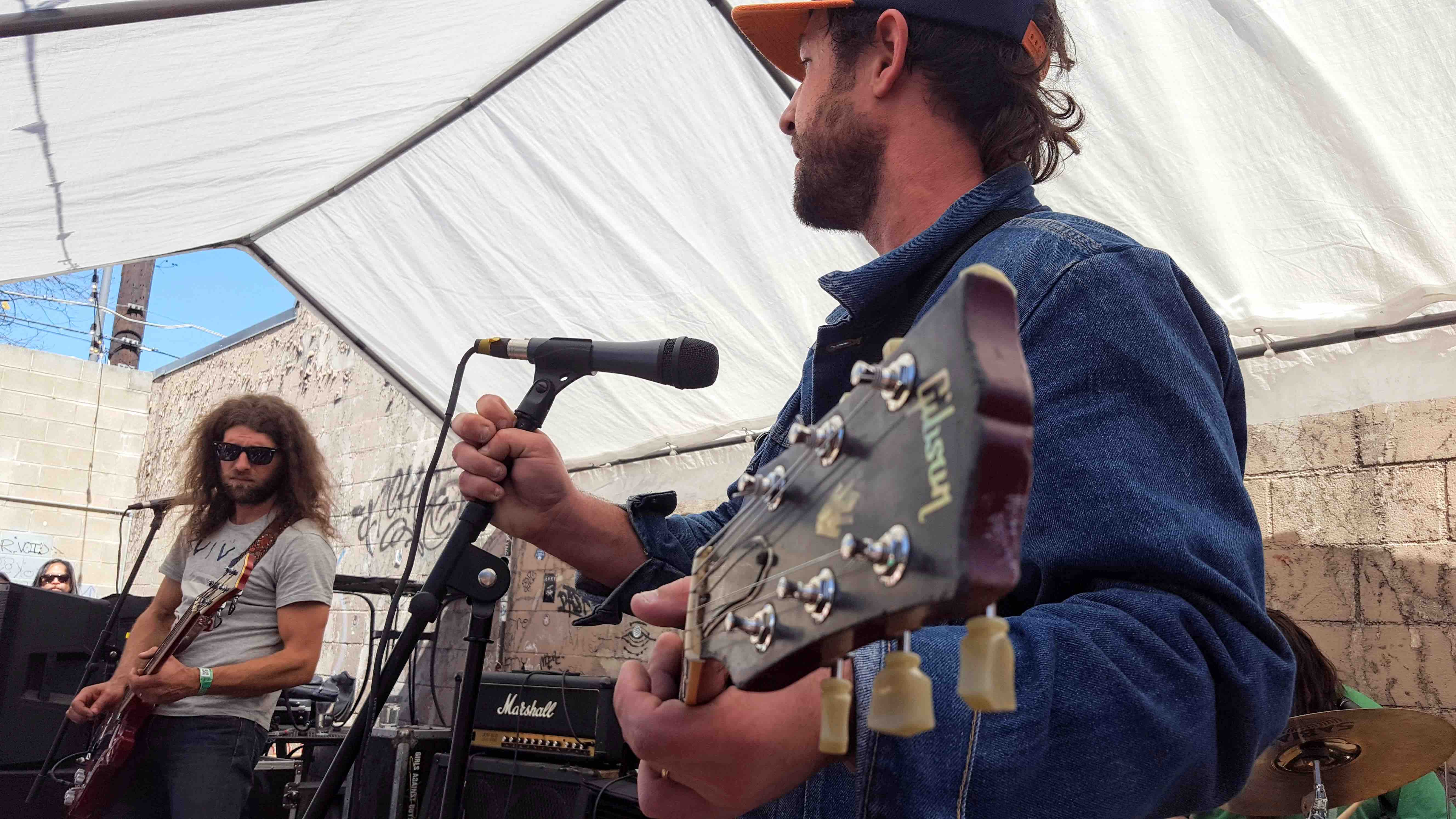 ---
About the author:
Mild-mannered corporate executive by day, excitable Twangville denizen by night.
---