Starting a few miles north of the Golden Gate and lasting all the way to Canada, the coastal redwoods make their way to the very edge of the ocean.  The climate that supports them cycles from the omnipresent fog in the summer to the waves of rain that blur the distinction between sea and land in winter.  We had one of those weeks last week, and as the water cascaded over me everywhere I went, so did the music of Melissa Ruth's new album, Meteor.  The weather analogy seems appropriate for Ruth, a rural Oregonian and lifelong west coast resident, who has infused the spirit of the west in a blues record that would sound right at home in Chicago.
Long Haul Heartbreak is a roots rock piece where the independent spirit seems to be the muse, or as Ruth calls it, the "old ghost".  That spirit also infuses The Knot, a slow blues ballad where true love "don't need no justice of the peace."  West is a hand-clapping blues love song to the Pacific Northwest, inspired by the original settlers and their warm relationship with a nearby Native American tribe.
Although blues is a common thread through everything on the record, the topics range far from rural Oregon.  Hey Mr. Bartender is an overtly political song pleading (each in a separate verse) with authority figures, from the President to the policeman to the banker to the local bartender, to "please don't let me down."  Take It All is a funky, wah-wah pedal infused, tune that goes from smoky to incendiary and back.  The last cut, You Are Not Alone, is a slow burner that reminds you friends, family, or the unconditional love of a dog is really what matters.  It features Ruth's husband and lead guitarist with one of his many smoldering solos where it's not the quantity of notes, but the majesty of them that counts.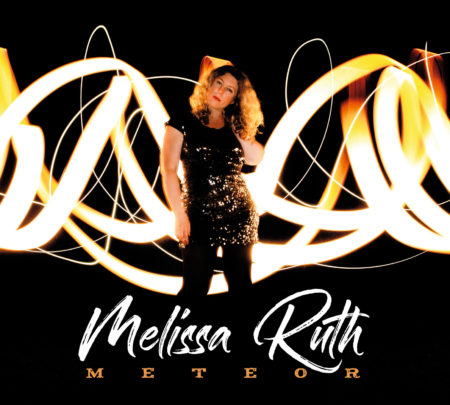 In addition to her blues band, Melissa Ruth's musical adventures range from teaching the music program at the local school to an all-female tribute band to the music of the great Silver Screen-era Westerns.  So there's no such thing as her "typical" music.  But as a soundtrack to enjoy wallowing in the depths of this winter's weather, you can't beat the bluesy soul of Meteor.
---
About the author:
I've actually driven from Tehatchapee to Tonopah. And I've seen Dallas from a DC-9 at night.
---