By the second song on the new album from Hayes Carll, What It Is, it's already apparent that he's moving away from the pensiveness of his last record to something more in line with his earlier work.  But that's also not to say he's not improving his craft along the way.  The dry wit and uptempo roots music is still there, but lyrically Carll is turning his intellect to some political commentary and a clearly held belief that life is what you make it and participation, not just observation, is needed.

That second song, Times Like These is a rock and roll, honky-tonk commentary about the lack of civil discourse in politics, and a wish that "we could all use a little help right now".  Wild Pointy Finger is a swampy, sleazy sounding ditty about being judgmental (and proud of it) noting that finger "never pointing back at me."  At the other end of that finger is Fragile Men, a song that exposes the frailty of those who benefit in the status quo, all set to a slow, country drama kind of sound.
Not all the songs are so political.  Jesus And Elvis tells the tale of someone caught in the past while also managing to tie disparate Southern culture staples together; "if you need a shot of Dickel or redemption, where the Delta meets the Sea Of Galilee."  Maybe the best part is that Carll delivers those nuggets with a John Prine-style delivery, complete with boozy horns on the chorus.  If I May Be So Bold is about giving one's opinion, and has a lot of sonic influence from his buddy Corb Lund's Hurtin' Albertans.  The title track is a banjo roots rock number that admonishes the listener that life is right in front of you and needs to be appreciated and enjoyed.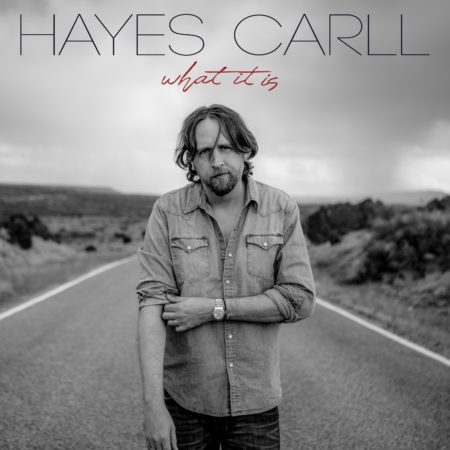 Lund credits fiance Allison Moorer with helping him focus and edit his ideas into the songs on the album.  Whether it's that or simply Carll just getting better at what he does, What It Is should delight fans and non-fans alike.
---
About the author:
I've actually driven from Tehatchapee to Tonopah. And I've seen Dallas from a DC-9 at night.
---