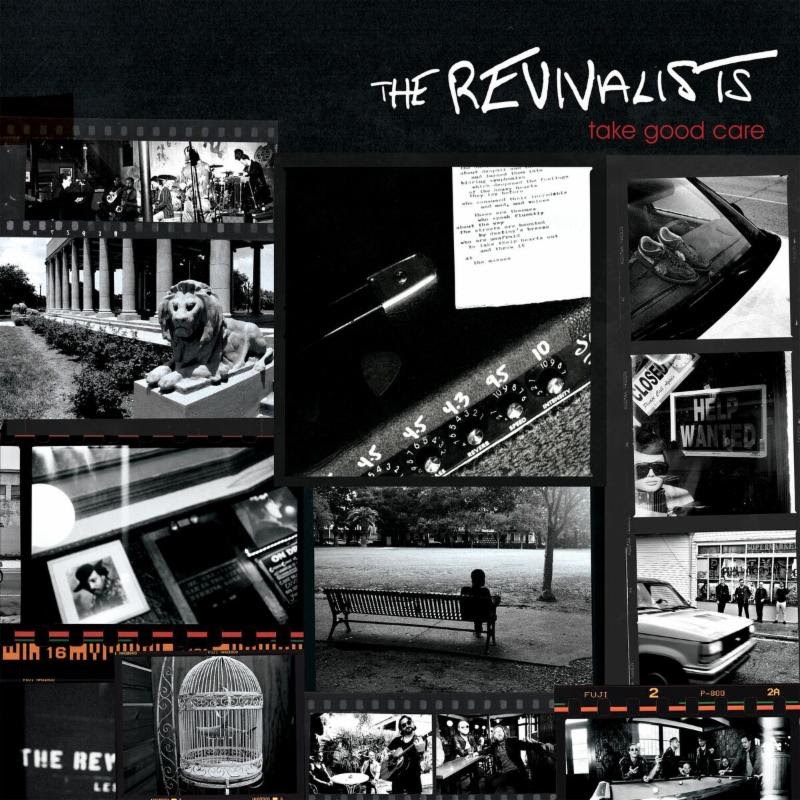 Best Album of 2018: THE REVIVALISTS, Take Good Care
The Revivalists check all the boxes for me. Rooted in New Orleans, they bring the soul of a great American music town and package it up into an eight-piece jamboree of hook-laden roots rock. 'Take Good Care' is the band's fourth full-length album and their first with drummer/percussionist PJ Howard. Don't miss album tracks 'You and I', 'Change', and fan-favorite 'All My Friends'. Word is that this album represents the best 14 songs of about 60 considered. I can only hope that means there will be many more albums to come from this ambitious group.
Tom's Top 25 of 2018
THE REVIVALISTS, Take Good Care
THE MARCUS KING BAND, Carolina Confessions
LARKIN POE, Venom & Faith
BRANDI CARLILE, By The Way, I Forgive You
LAKE STREET DIVE, Free Yourself Up
I'M WITH HER, See You Around
SOCCER MOMMY, Clean
THE RECORD COMPANY, All of This Life
ST. PAUL & THE BROKEN BONES, Young Sick Camellia
AMOS LEE, My New Moon
LUCERO, Among the Ghosts
LINDSAY LOU & THE FLATBELLYS, Southland
THE WOOD BROTHERS, One Drop of Truth
CORDOVAS, That Santa Fe Channel
ANDERSON EAST, Encore
THE WAR AND TREATY, Healing Tide
THE MAGPIE SALUTE, High Water I
WILLIE NILE, Children of Paradise
MIKE FARRIS, Silver & Stone
THE STRAY BIRDS, Let It Pass
RIVER WHYLESS, Kindness, A Rebel
LEFTOVER SALMON, Something Higher
GREAT PEACOCK, Gran Pavo Real
OLIVER THE CROW, Oliver the Crow
SARAH BORGES AND THE BROKEN SINGLES, Love's Middle Name
Just for fun, here's my picks for the 2018-19 Grammys:
Album of the Year: By The Way, I Forgive You — Brandi Carlile
Best New Artist: Margo Price
Best Traditional Pop Vocal Album: My Way — Willie Nelson
Best Contemporary Instrumental Album: Modern Lore — Julian Lage
Best Rock Album: Rainier Fog — Alice In Chains
Best Alternative Music Album: Colors — Beck
Best R&B Album: Good Thing — Leon Bridges
Best Country Album: Port Saint Joe — Brothers Osborne
Best Americana Album: By The Way, I Forgive You — Brandi Carlile
Best Bluegrass Album: North Of Despair — Wood & Wire
Best Traditional Blues Album: Benton County Relic — Cedric Burnside
Best Contemporary Blues Album: Please Don't Be Dead — Fantastic Negrito
Best Folk Album: Rifles & Rosary Beads — Mary Gauthier
---
About the author:
Washington, D.C. area web designer by day. Music is my muse. I host Twangville's weekly Readers' Pick.
---