"What doesn't kill you makes you stronger."  That could be the motto for the latest album from journeyman singer-songwriter Taylor Barton, entitled House Of Light.  Barton, husband G.E. Smith, her daughter, and producer Tony Shanahan, all had personal tragedy strike while working on the project.  Out of that pyre came a record that manages to balance introspection of life and a snappy, optimistic sound that makes this a great example of the sum being greater than the parts.
First, let's talk about the musicians on this CD.  Barton's partner, guitarist G.E. Smith, probably makes most people's list of the top 5 sidemen of the last few decades.  He adds tasty licks throughout the album, but especially on Chaos, where Barton slaps the antagonist with the thought that "you wouldn't know luck if it slapped you in the face.  Band leader Tony Shanahan (Patti Smith) leaves his prints all over the record with his clean, crisp sound, but also contributes vital pieces of instrumentation, like Last Time, where his percussion gives the tune an almost Latin feel.  Oh, and there's also Grammy-winner Sarah Jarosz, who gives Steeplechase a twangy feel with her banjo, and creates an almost Celtic sound with mandolin on Wheatfields.
Now, consider the vocals.  Barton is no slouch.  She has a richness and velvety tone that embraces you with warmth and passion even on uncomfortable subjects like a family friend's suicide on Where Did You Go.  Jarosz and Shanahan both pitch in for background vocals, but they also have the talents of Jenni Muldaur to draw on.  A good example of that is Lost Horizon, where Barton and Muldaur create a throaty pop sound.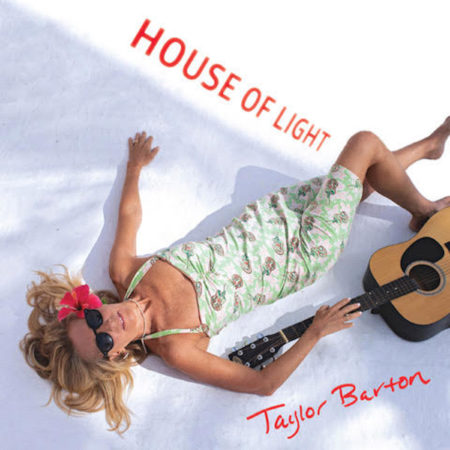 House Of Light doesn't bowl you over on first listen.  It's a nice roots pop record.  But as you listen more, you realize that everything fits together like a band that's being playing together 20 years.  There's a guitar lick here, a mandolin solo there, a vocal phrasing in the middle of it all.  House Of Light just shows you just how good a bunch of professional musicians can really be.
---
About the author:
I've actually driven from Tehatchapee to Tonopah. And I've seen Dallas from a DC-9 at night.
---