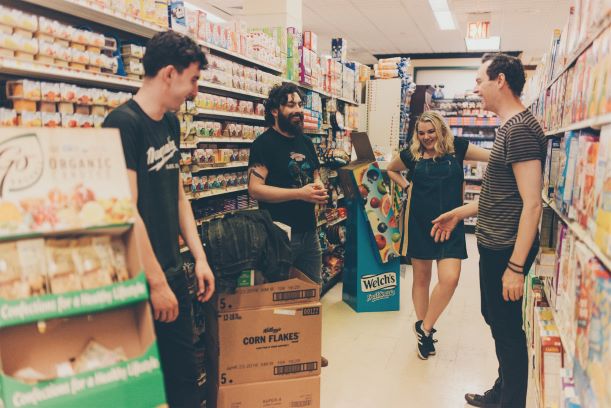 There are worse ways to start the week than with a drinking tune. Brooklyn-based Leland Sundries unleash a fun one with "If You're Gonna Drive, I'm Gonna Drink" a digital single scheduled for release this Friday (with an equally entertaining cowboy folk song cover as the b-side).
The song is a welcome addition to the catalog of a band that marries colorful tales with a freewheeling and scruffy sound. The result is music that's as gritty as it is entertaining.
Says singer-songwriter Nick Loss-Eaton about the latest single:
You know, if you drive to one of our shows, I hope you have a great time and make it home safely. However, if you don't drive, then the bar's over there! I used to drink, a whole lot. This song sort of tells about my mindset back then. It's one-third imagined, one-third overheard, and one-third autobiographical; I'll leave it to you to figure out which is which. Pete Mancini's on bass, Nick Messitte on drums, Curtis J. Brewer on lead guitar, and Charles Newman produced this one. We hope Jerry Jeff Walker is having a good day, whatever he's up to.
Twangville is pleased to premiere "If You're Gonna Drive, I'm Gonna Drink". Alcohol not required.
---
About the author:
Mild-mannered corporate executive by day, excitable Twangville denizen by night.
---