Look outside on a bright, sunny day.  Now let the sun wash out the colors, the shadows enhance some of the details and the reflections make others a blank spot on the canvas.  Add a soundtrack, maybe a song, but more likely a bird chirping or a tire screeching.  Now layer in the scent of the breeze.  Add all those together and you have the ingredients of a rich memory, the likes of which J.P. Harris captures masterfully in his latest album, Sometimes Dogs Bark At Nothing.
What strikes you first about the record is the old school country music sound.  When I Quit Drinking starts with an acoustic musing, but when Harris talks about thinking about drinking again the background goes from thoughtful to a world-class two step honky tonk hit.  Long Ways Back evokes early Willie Nelson with its lazy beat and Les Paul-tone guitar solos.  On I Only Drink Alone, there's an old dance hall piano and a tempo that begs to be twirled out on the hardwood.
I Only Drink Alone also comes up with lyrics that surely will get covered by other artists, especially with the wry observation about the title that, "no, I don't want to spread my shame around."  Jimmy's Dead And Gone is another honky tonk number with some autobiographical references to JP's journey that gave him the songs for the album.  Although we can relate to the stories, even if we didn't live them, JP's admission that "yeah, you're goddamned right, I wrote another song about a train" is probably unique to Harris.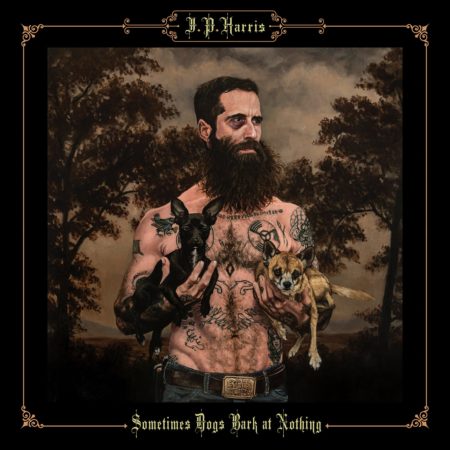 If you have any love of old school country music, at least part of Sometimes Dogs Bark At Nothing will grab you and shake you like the tempo on the opening track, JP's Florida Blues #1.  There are twangy guitars, whiny pedal steels, pounding pianos, and majestic background vocals.  Add in Harris' rich, sometimes quivering, delivery and it's easy to believe this record will build on his honky tonk reputation.
---
About the author:
I've actually driven from Tehatchapee to Tonopah. And I've seen Dallas from a DC-9 at night.
---