When trying to outline the highlights of the week of AmericanaFest the easy path would have me simply say you had to be there… then go get a beer. However, I will choose a more descriptive path. The venues are disparate and scattered across the Metro Nashville area, which is what is so cool. So I will try to categorize and/or group individual artist performances.

RUBY BOOTS
Her set at the Bloodshot Records Backyard Bash at The Groove Record Store was my favorite set of the week. This insurgent and downright feisty Australian singer rocked the crowd with more torch than twang. She served notice she is going to be one of the strong female voices of Americana for a long time to come.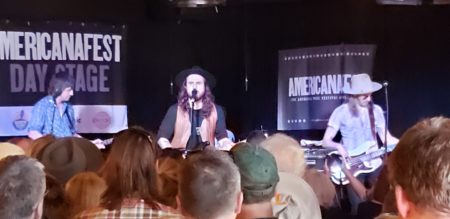 SAM MORROW
His set at the Local at the WMOT Roots Radio showcase was one in which his live performance drove home the power of his songwriting. His voice on "Paid by the Mile" channeled Waylon Jennings
---
THE NEW FINDS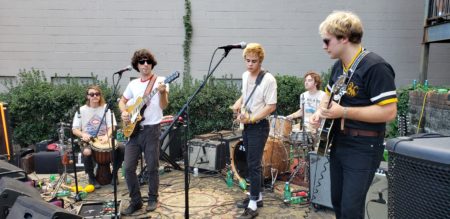 The Nude Party
I caught them twice and caught the fever. This young band from Boone, NC plays 60s Garage Rock with a Psychedelic edge that is way beyond addictive. I'm hooked!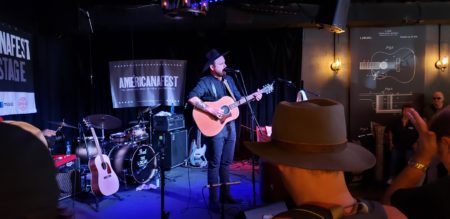 Paul Cauthen
I caught him twice also. This is authentic Country and proof there is hope for the future. Formerly of the band Sons of Fathers, he features powerful vocals with literate songwriting that was once upon a time valued in Nashville.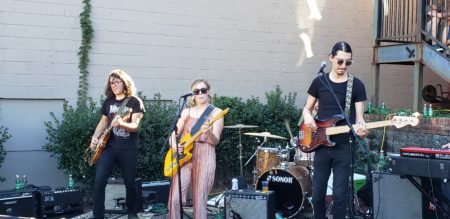 Elise Davis
I am not sure how her music has evaded me, but it had until the Americanarama at Grimey's Records. This Country leaning independent singer-songwriter from Little Rock, AR has a free spirited style that makes her defy being pigeon-holed and enhances her originality.
---
BEST SHOWCASE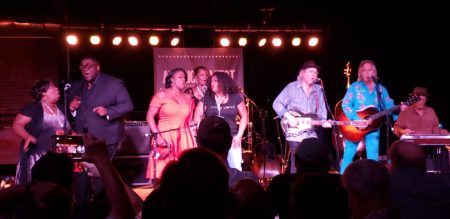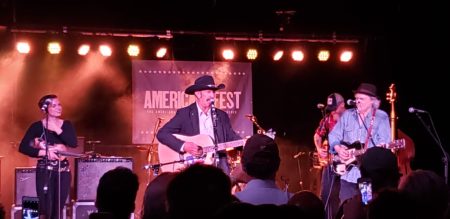 Buddy Miller and Friends
Set in the Cannery Ballroom, "Friends" is the key word. The list included Jim Lauderdale, The MCcrary Sisters and War and Treaty just to name a few. However, it was Kinky Friedman drinking "Your grandfather's gardener's tequila" that stole the moment with his stories. Most impactful to me was the Mark Heard song Buddy played and dedicated to his old friend and unheralded songwriter.
---
OLD FAVORITES DELIVERED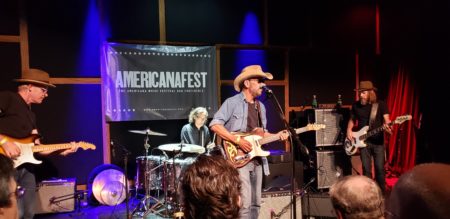 The Bottle Rockets
The Godfathers of Alt-Country can still bring it.
Earls of Leicester
Jerry Douglas and Shawn Camp need I say more.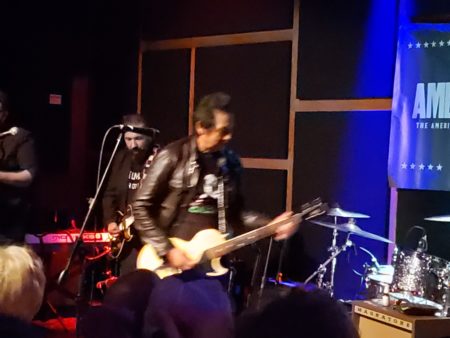 Alejandro Escovedo
Played through his entire new album, "The Crossing" with his Italian backing band Don Antonio.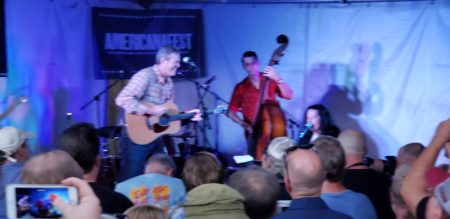 Robbie Fulks and Linda Gail Lewis
Wow…. Just Wow!!
---
About the author:
Chip and his family live in Birmingham, AL. Roll Tide!
---