Coming out of the storm like the mythical ghost riders, the twin lead guitars of Houston-based Grand Old Grizzly set the outlaw tone of Gundowners.  The opening number of their latest album, Pure Country Pyrite, it's the fascinating-like-a-train-wreck story of a pair of sociopaths who were made for each other.  With a similar uptempo twangy feel, Rescind All My Amends also explores flawed personalities with the protagonist explaining, "I was over me long before I was into you."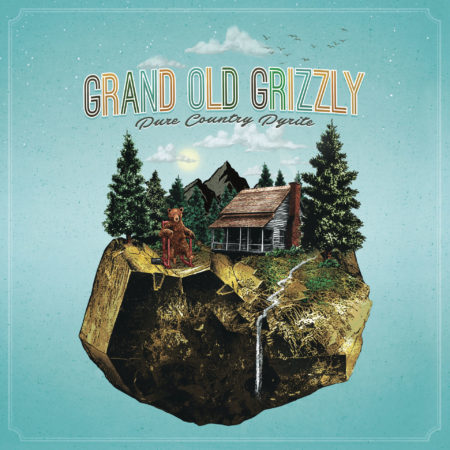 The record also has my new favorite rock and roll saying, "If rock and roll ain't killing you, you probably ain't doing it right."  It's from a ditty about the the joys of touring called Took A Little Trip that also has the lyrically fantastic "nothing says forever like a body hitting dirt with a cold hard thud."
Several songs on the album combine the southern rock feel with a nice, jangly guitar sound that mixes to be a sort of Texas surf music.  Carmen and Awkward both come in under that category, as does the irresistible Papa Was A Radio.
In fact, we're honored to be able to premiere that song in celebration of the release of the full album.  If you like what you hear on this track, you'll understand at least one point in the list for why Pure Country Pyrite is one of my favorite records of the year at this point.
---
About the author:
I've actually driven from Tehatchapee to Tonopah. And I've seen Dallas from a DC-9 at night.
---