Bright, sunny day, high of maybe 80, no humidity, with the mountains in the background.  Such is the definition of a wonderful spring day in the western U.S.  It's also evocative of some of the great traditional bluegrass that's coming out of the latest generation of pickers and fiddlers.  The latest jewel I've heard is the debut full length album from Colorado-based The Cody Sisters Band.
White On the Blue starts with Umbrella, an early insight into the philosophy of the record.  The opening line of "put the umbrella down" refers not to weather, but to the idea that you should enjoy the sunshine and not worry about rain.  On a similar bent, Dandelion asks "is it a weed or a wish".  Both songs have a classic uptempo bluegrass feel to them, as do Wild River and Toes.
Like the idea that a few cloudy days make you enjoy the sunshine more, the album has a couple of songs with a more troublesome tale.  Dallas follows a woman intent on getting her child back, with a focus on that task that leads to a catastrophic ending.  The sisters mandolin and guitar solos add to the unsettling urgency of the lyrics.  On Unquiet Grave, an old, scratchy-sounding banjo enhances a traditional English folk song of a lover who won't let her jealous ways go and keeps her dead mate from getting to heaven.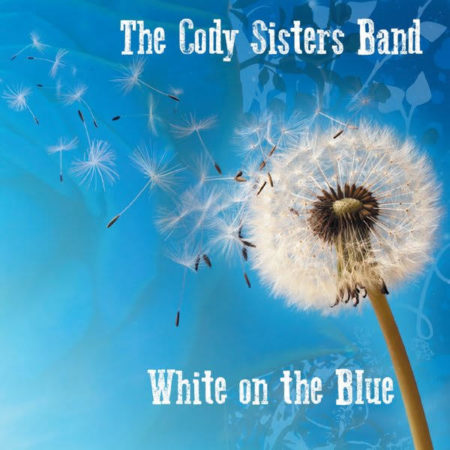 White On the Blue lets the instrumental skills of the two sisters shine, while also highlighting the sweet harmonies.  Throughout the record their dad is there driving a steady rhythm on the bass and keeping his charges in line.  Put it all together and The Cody Sisters Band will refresh your entire view of what a bluegrass family sounds like, and put a smile on your face at the same time.
---
About the author:
I've actually driven from Tehatchapee to Tonopah. And I've seen Dallas from a DC-9 at night.
---