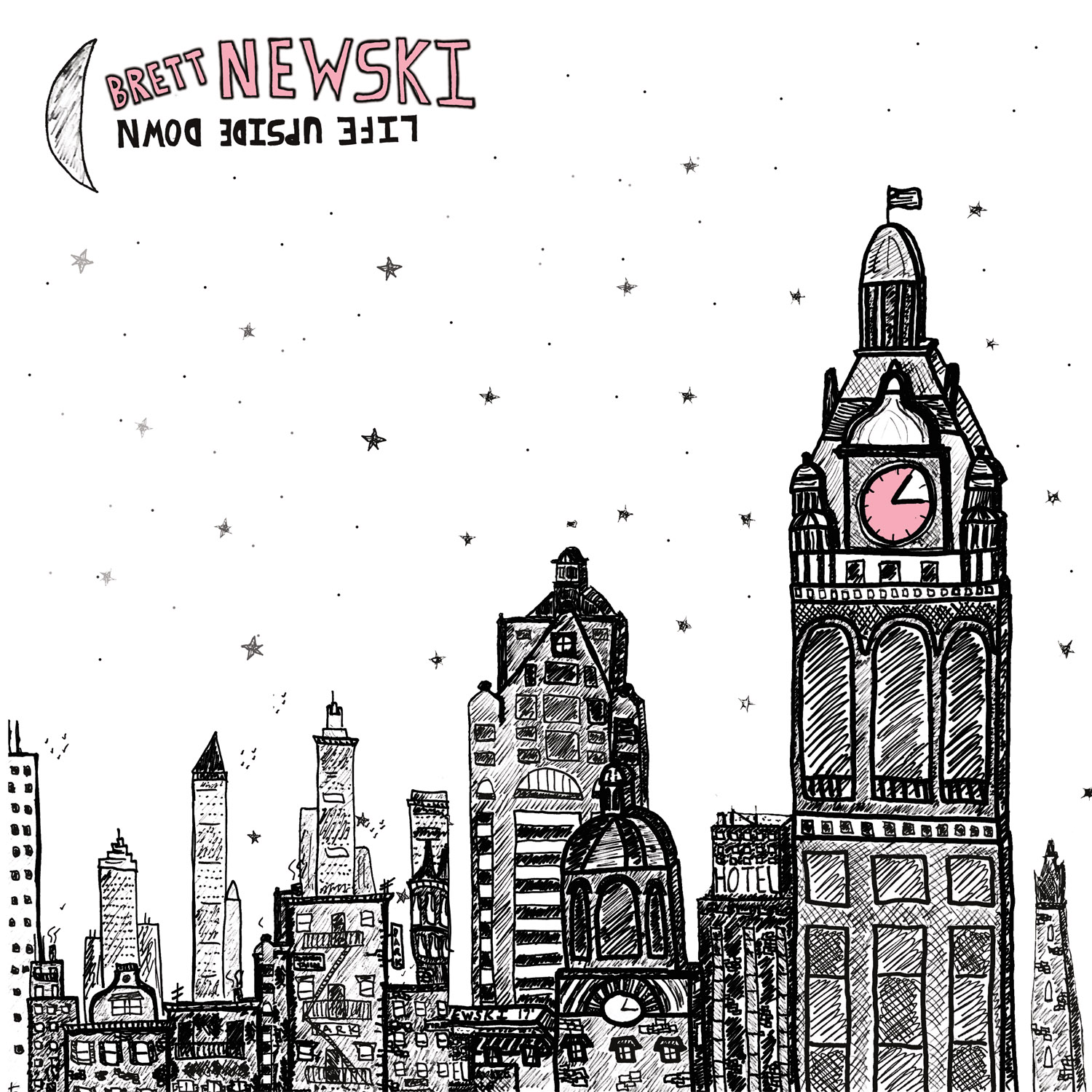 Brett Newski is a glorious enigma. His albums are rooted in pop, bursting with hummable melodies and sing-along choruses. Yet a closer listen finds them spiked with anxiety and the struggle to find one's way in life. It's a topic that he approaches it head-on, more often than not offering some pearls of wisdom in the process.
Some of that anxiety no doubt coming the years that Newski has spent building a career in the music business. He is a champion of the DIY approach, releasing new music with relentless frequency and living the troubadour lifestyle on what seems to be a perpetual international tour (with an occasional pop-up show).
Life Upside Down, his latest album, will be released this Friday and is a welcome addition to Newski canon. As the man says on album standout "Ride": "No one ever got anywhere by playin' it safe."
Says Newski of the album:
This is certainly an underdog album. It's pretty tough to reach any sort of "critical mass" as an underdog playing geeky indie rock music, but I'm just honored to be on the map at all. To be able to play music for a living still totally blows my mind.

Frank Turner is pretty much my benchmark for releasing music…I think "would this track be good enough to be on a Frank Turner record?"

Frank is one of my personal heroes and main inspirations. He's one of the few who's truly made it by playing raw, emotional, human sounding music. The man has integrity.

I've never met Frank Turner personally but I believe all 10 tracks on this record would be good enough to hang on the "Frank-o-meter." That sounds weird but you know what I mean.

If you haven't listened to Frank Turner, I recommend starting with his record Love, Ire, Song.
---
About the author:
Mild-mannered corporate executive by day, excitable Twangville denizen by night.
---