On our previous two trips to cover Newport Folk Fest for Twangville (2014 and 2016), my wife and I were particularly excited to see big draws in the Americana scene (Ryan Adams, Nickel Creek), living legends (Elvis Costello), or big name contemporary acts (Jack White, Alabama Shakes). This year, the slate is packed with rising stars who have serious buzz and I will be seeing most of them for the first time. I couldn't be more excited to get a chance to see them for the first time. The selection committee certainly has done their homework.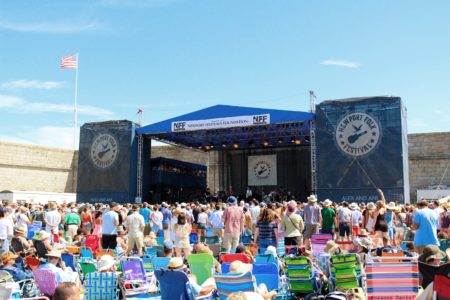 The supergroup Glorietta will debut at Newport. Matthew Logan Vasquez, who played Newport two years ago as part of Middle Brother, is back with his new supergroup Glorietta. The addition of David Ramirez and Noah Gundersen piqued my interest in the group that has just formed. The group also included Kelsey Wilson and Jason Robert Blum (new to me). Their record moves from acoustic to electric and rock to roots without so much as a hiccup. I'm psyched to get to see them play their first shows at Newport, particularly to see David Ramirez and Noah Gundersen for the first time.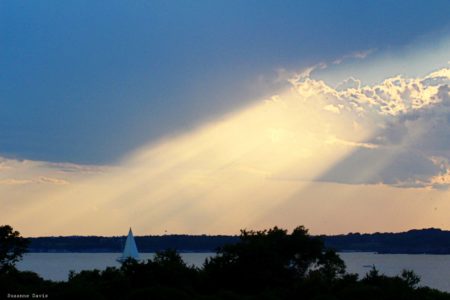 I championed Courtney Marie Andrews last summer and I'm psyched to get to see her live for the first time. Her album Honest Life is an absolute gem and I'll get to the fest bright and early on Friday to see her set. Tyler Childers and Colter Wall have quite a bit of buzz after their most recent albums and their song-place connections (Childers – Kentucky and Wall – Saskatchewan, Canada). I'm particularly excited to hear Colter Wall and his narrative songs through his amazing voice.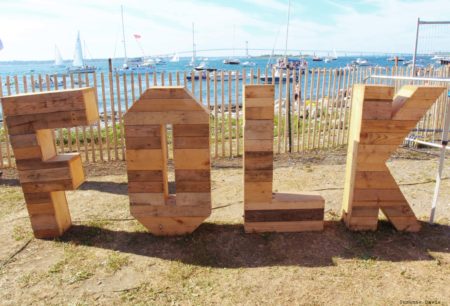 Hiss Golden Messenger has been my most amazing discovery. M.C. Taylor and the band have a deep back catalogue that is impressive in its variety and quality. The band has created some amazing Americana with hooks and groves. My wife and I and our two little tykes (ages 1 & 3) love the songs. Particularly, the album Heart Like a Levee has become a favorite on car trips. We've very excited to see the band.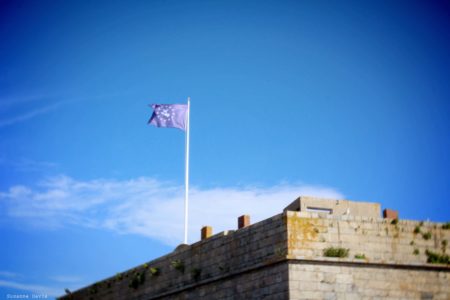 The most established acts we'll see again are Jenny Lewis, Amanda Shires, and Jason Isbell. These three all put on a great show and will attract bigger audiences. I'm definitely looking forward to seeing them.
Finally, Margo Price is a singer/songwriter who's gotten lots of good press on her second record. I'm looking forward to seeing her live and getting to see her live performance.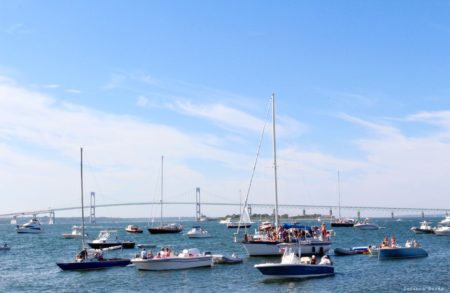 This year, Newport has a different feel. There's no huge act, only those who have considerable buzz. I'm very excited to experience so much of the new music in the Americana scene.
All photos by Suzanne McMahon.
---
About the author:
Jeff is a teacher in the Boston area. When not buried correcting papers, Jeff can be found plucking various stringed instruments and listening to all types of americana music.
---