In the middle part of the last century, most of rural America centered their social lives around their church and the local Grange Hall.  The Grange became the logical choice for Saturday night dances, which weren't appropriate for a church.  Here, a variety of local and regional touring bands played country waltzes, western swing songs, and popular music hits for the farmers and laborers.  When you mash all of that up you get the sound of Blue Yonder, and their latest record, Rough And Ready Heart.
Lonely Hour is the kind of music you'd expect from Roy Orbison.  Lost In Yesterday sounds a little like a Hank Williams number.  Emerald Eyes is a little jazzier, with guitarist Robert Shafer picking and strumming like Les Paul.  Windswept is more of a cowboy ballad (lead singer & writer John Lilly has won the Ghost Riders In the Sky cowboy songwriting competition) where love lost sweeps you "like a tumbleweed across the plain."
My favorites on the album are generally the more uptempo of the collection.  Standing By the Side Of the Road is a hitch-hiking song like what it would have sounded if Bob Wills had written Me & Bobby McGee.  Tombstone Charlie adds a little Louisiana rhythm to a story about a town bully.  Green Light features a walking bass and hot rod guitar as if Chuck Berry were playing with Commander Cody.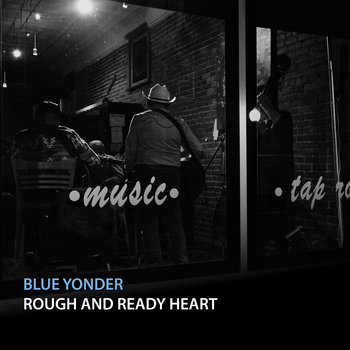 On this 4th of July when we celebrate all things American, take a break from divisiveness of current affairs and put on Rough And Ready Heart.  If you have any kind of country soul, it will make you want to grab your partner and take a spin across the living room floor.  At the very least, you can experience the music of a simpler time.
---
About the author:
I've actually driven from Tehatchapee to Tonopah. And I've seen Dallas from a DC-9 at night.
---