The beaches in southern California are at their peak about mid-morning.  The fog is burning off and so the sun's just coming out.  It's still chilly, but the air is full of possibilities whether it's the warmth of the upcoming day or the reliable 3-foot break.  The rest of the world has been toiling for hours, but the day's just starting here.  Listen to the new album from David Rosales, Brave Ones, and you can hear in the music what that feels like.
Please don't get me wrong–this isn't an album of surf music.  Rather it's a collection of folky rock tunes.  There's a pop edge, but also influences as disparate as gospel and mariachi orchestra.  The title track has a lot of the upbeat sing-song verse that you might associate with Jack Johnson.  Ditto for Sunshine and Brighter Days.  Get Me Right takes you right down the path to a stylistic Jonathan Edwards' shanty to "break my fever, get me right."
Further afield is Lift Your Hands, a southern gospel tinged number with a choir-sounding backup and electric slide guitar.  Heal brother!  La Batella could be a theme song for an old spaghetti western with its horns and pedal steel.  The last song on the disc, Free Your Mind, is almost a world beat piece.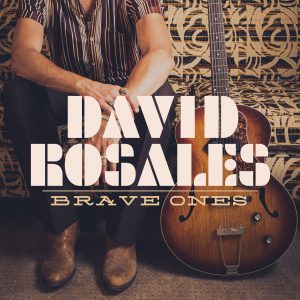 Brave Ones, despite tackling some deeper issues lyrically, comes across as a really happy album.  Not shallow, or vapid, it just conveys a sense of optimism.  Summer officially starts next week and Brave Ones is the perfect accompaniment to your preferred Midsummer Eve's event.
---
About the author:
I've actually driven from Tehatchapee to Tonopah. And I've seen Dallas from a DC-9 at night.
---