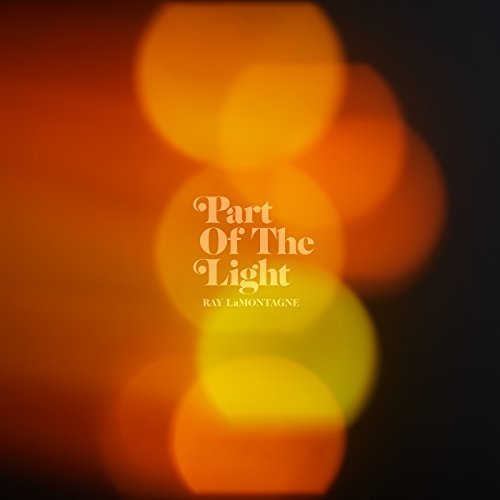 You picked Part of the Light by singer-songwriter, Ray Lamontagne, as your favorite new release for the week of May 18, 2018.
Poll Results
What is your favorite new release for week of May 18?
RAY LAMONTAGNE, Part of the Light (20%, 9 Votes)
COURTNEY BARNETT, Tell Me How You Really Feel (17%, 8 Votes)
KELLY WILLIS, Back Being Blue (17%, 8 Votes)
JASON BOLAND & THE STRAGGLERS, Hard Times Are Relative (13%, 6 Votes)
QUIET SLANG, Everything Matters But No One Is Listening (7%, 3 Votes)
MATT COSTA, Santa Rosa Fangs (7%, 3 Votes)
STEPHEN MALKUS & THE JICKS, Sparkle Hard (7%, 3 Votes)
MATTHEW SWEET, Tomorrow's Daughter (4%, 2 Votes)
LOW CUT CONNIE, Dirty Pictures (Part 2) (4%, 2 Votes)
BUCK MEEK, Buck Meek (4%, 2 Votes)
Total Voters: 46
Loading ...
---
New Releases
Loading ...
Did we miss something? If you feel a new release is missing from our current poll, please let us know in the comments.
---
Readers' Tops Winter & Spring 2018
JEFF PLANKENHORN, Sleeping Dogs (127 votes)
HOLLY GOLIGHTLY & THE BROKEOFFS, Clippity Clop (72)
CALEB CAUDLE, Crushed Coins (61)
THE CLAUDETTES, Dance Scandal at the Gymnasium! (57)
JANIVA MAGNESS, Love is an Army (55)
GENE D. PLUMBER, All the Pretty Girls (48)
6 STRING DRAG, Top of the World (36)
J.D. WILKES, Fire Dream (34)
JOHN PRINE, The Tree of Forgiveness (25)
CHRIS SMITHER, Call Me Lucky (24)
RY COODER, The Prodigal Son (23)
BRANDI CARLILE, By the Way, I Forgive You (17)
ANDERSON EAST, Encore (16)
THE DECEMBERISTS, I'll Be Your Girl (16)
RUBY BOOTS, Don't Talk About It (14)
NATHANIEL RATELIFF AND THE NIGHT SWEATS, Tearing at the Seams (14)
TOM RUSH, Voices (26%, 14 Votes)
PAUL THORN, Don't Let the Devil Ride (13)
COURTNEY MARIE ANDREWS, May Your Kindness Remain (13)
KACEY MUSGRAVES, Golden Hour (13)
SARAH SHOOK & THE DISARMERS, Years (13)
OLD CROW MEDICINE SHOW, Volunteer (13)
GRANT-LEE PHILLIPS, Widdershins (11)
BRENT COBB, Provdence Canyon (11)
MARY GAUTHIER, Rifles and Rosary Beads (10)
Keep 'em coming. Your votes in our weekly Readers' Pick poll help create these rankings. Many thanks!
---
About the author:
Washington, D.C. area web designer by day. Music is my muse. I host Twangville's weekly Readers' Pick.
---