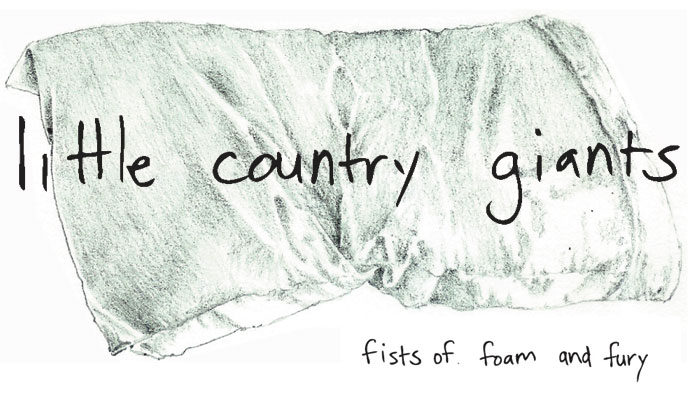 If you listen hard enough, you may hear some "en vogue" or trendy nature in bringing back Hank Williams' country style. I mean hell JT Earle's is in GQ's next issue with top as one of the top 25 most stylish in the world! While the giants begin with a straight out of the opry Hank-like shuffle, it's not long before they slow down their steel string baselines to the ballads.
Husband and wife team Russell and Cameron cook bring back the ballad. They do so with an aching melodic sound. Cameron's clean vocal perfectly compliments Russell rougher take. "Bed of You" finds them at their most sensitive and they pull it off without a hitch.
The third track is a signature LCG tune. Cameron's assured vocal and the brushed percussion (over double-bass lines) gives the tune a subtle touch. It has an authentic Americana feel absent of most tunes these days. The Giants seem to have their fingers on the pulse of some other kind of roots music (that can actually marry the sensitive ballad with the rhythmic picking of bluegrass).
The record swings back and forth between the light-hearted numbers (generally penned by Russell) and the ballads (Cameron). Each has its own appeal, but the ballads truly stick in your head. They feel like a country dance under the Georgia moon. The band manages to marry their instrumental prowess with their thoughtful classic country lyrics.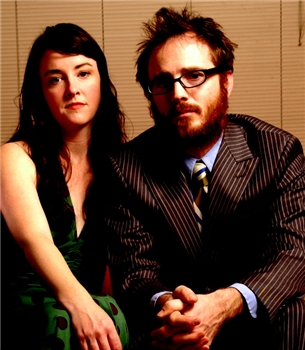 The Giants have shown another facet of their strong country craftsmanship and instrumental chops. They have managed to make little country songs into a variety of things (simple, catchy & aching come to mind).
---
About the author:
Jeff is a teacher in the Boston area. When not buried correcting papers, Jeff can be found plucking various stringed instruments and listening to all types of americana music.
---