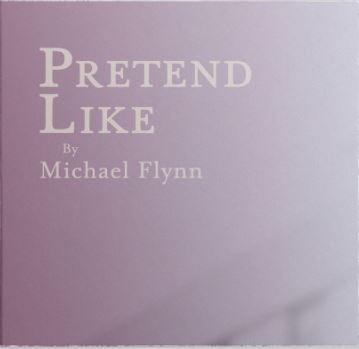 I first heard Mr. Flynn around 2004 with the release of Slow Runner's no disassemble. I've been a big fan ever since. I'm not sure how to categorize his style/music, I just know I like it. I guess mid-tempo, introspective, thought provoking, self-deprecating, often sexy, sometimes funny, pop music would be a good place to start. Really, who knows? I hate labels but understand their purpose and how they help, especially in the 10 second sound bite world, so I'm guessing if you like Ben Folds, M. Ward or Ryan Adams, you'd dig Flynn.
The newest release, set to drop May 1, is entitled Pretend Like and features sparse arrangements, lots of strings and songs that have the hookiest of hooks in the choruses, (see "Greater Charlotte") and enough imagery for a season of the latest and greatest Netflix original (see "Church Clothes"). After early listens I'm saying it should be ranked as one of Flynn's best, right up there with Slow Runner's 2008 gem Mermaids.
RIYL: Red wine, sophistication, the original Atari
---
About the author:
To change this standard text, you have to enter some information about your self in the
Dashboard
->
Users
->
Your Profile
box.
---