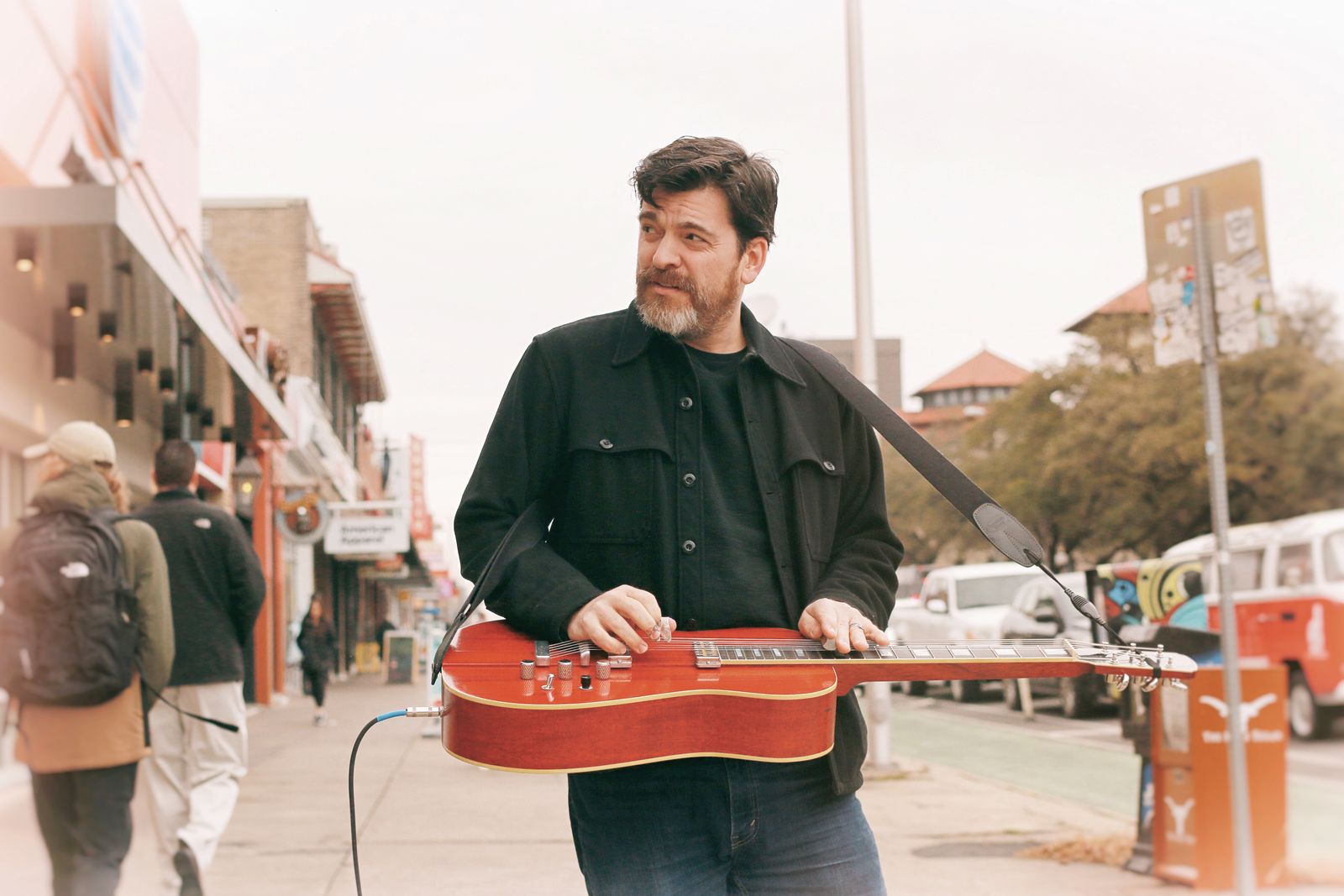 Guitarist Jeff Plankenhorn has become something of an Austin institution, sought after by many artists to lend his musical talents to their albums and performances. Calling him a guitarist doesn't quite do him justice, though. Sure, he's designed his very own guitar – a custom lap steel guitar called, perhaps not surprisingly, "The Plank". Give him just about any stringed instrument, however, and he'll no doubt get it singing.
Plankenhorn is on the verge of releasing a fine new album entitled Sleeping Dogs. He might cringe at hearing the term "journeyman" used to describe it, thinking it refers to his sideman success. In this case, however, it is an apt album description.
The songs have a wonderful lived-in wanderlust to them, filled with catchy Americana melodies that are served up with airy and freewheeling arrangements. Stylistically, the songs range from the rugged and bluesy "Never Again" to the pop-oriented "I Don't Know Anything" to the gentle acoustic ballad "Further to Fall."
Plankenhorn is joined by some of Americana's most distinctive voices, including Ray Wylie Hubbard and Patty Griffin, but it is the character of his own voice, as both singer and songwriter, that makes Sleeping Dogs an enjoyable listen.
Here's the premiere of a special live performance of "Heaven on Earth" from the new album. As a special bonus because it's such a fun song, I'm also including the official video for the album's title track.
---
Photo credit: Mary Keating Bruton
---
About the author:
Mild-mannered corporate executive by day, excitable Twangville denizen by night.
---