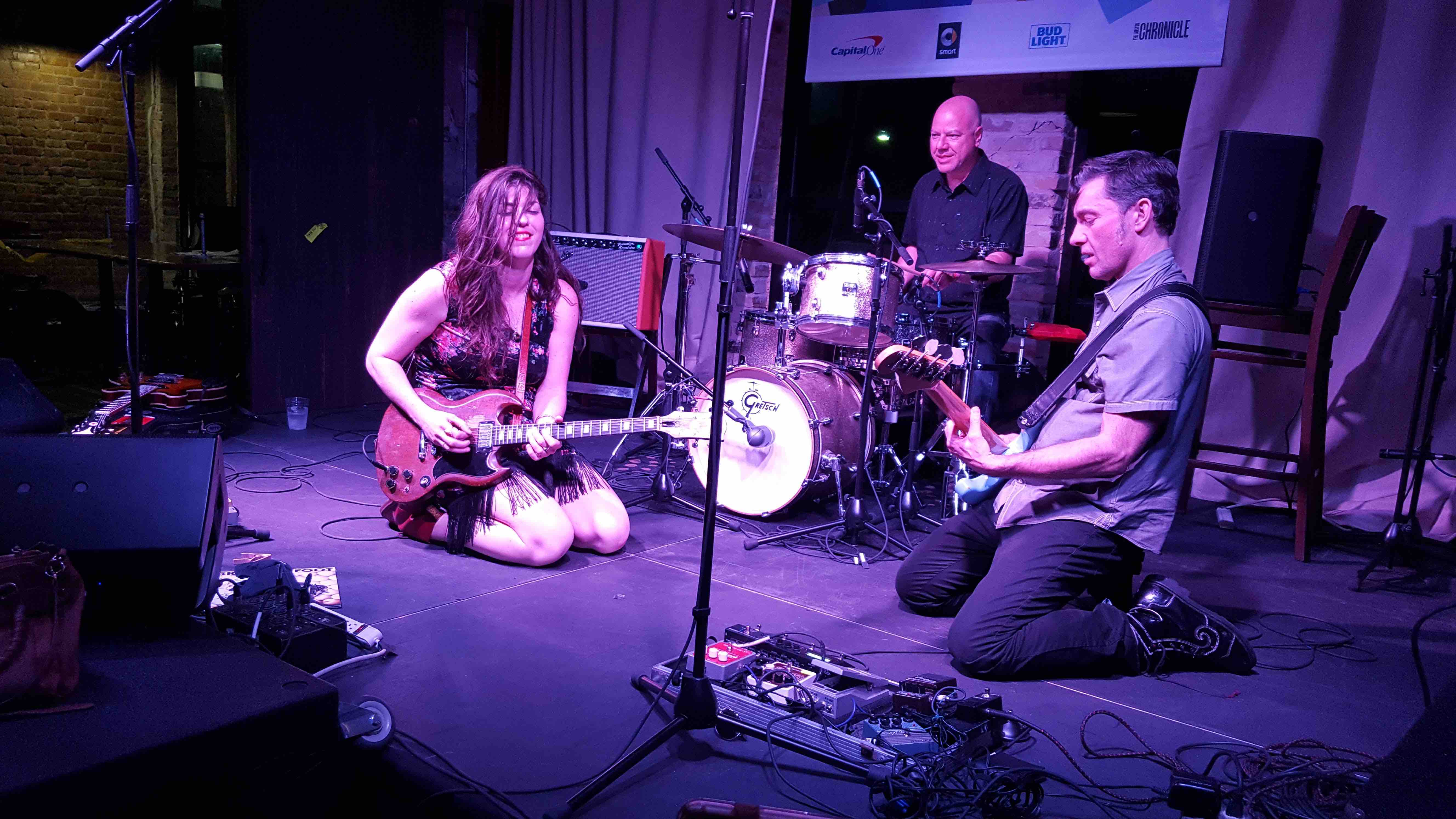 TERRA LIGHTFOOT
If there was one artist on my "do not miss" list this year it was Terra Lightfoot. I first saw her at SXSW a few years back and she just keeps getting better and better. The combination of her voice, songs and guitar playing makes for a potent rock and roll cocktail.
---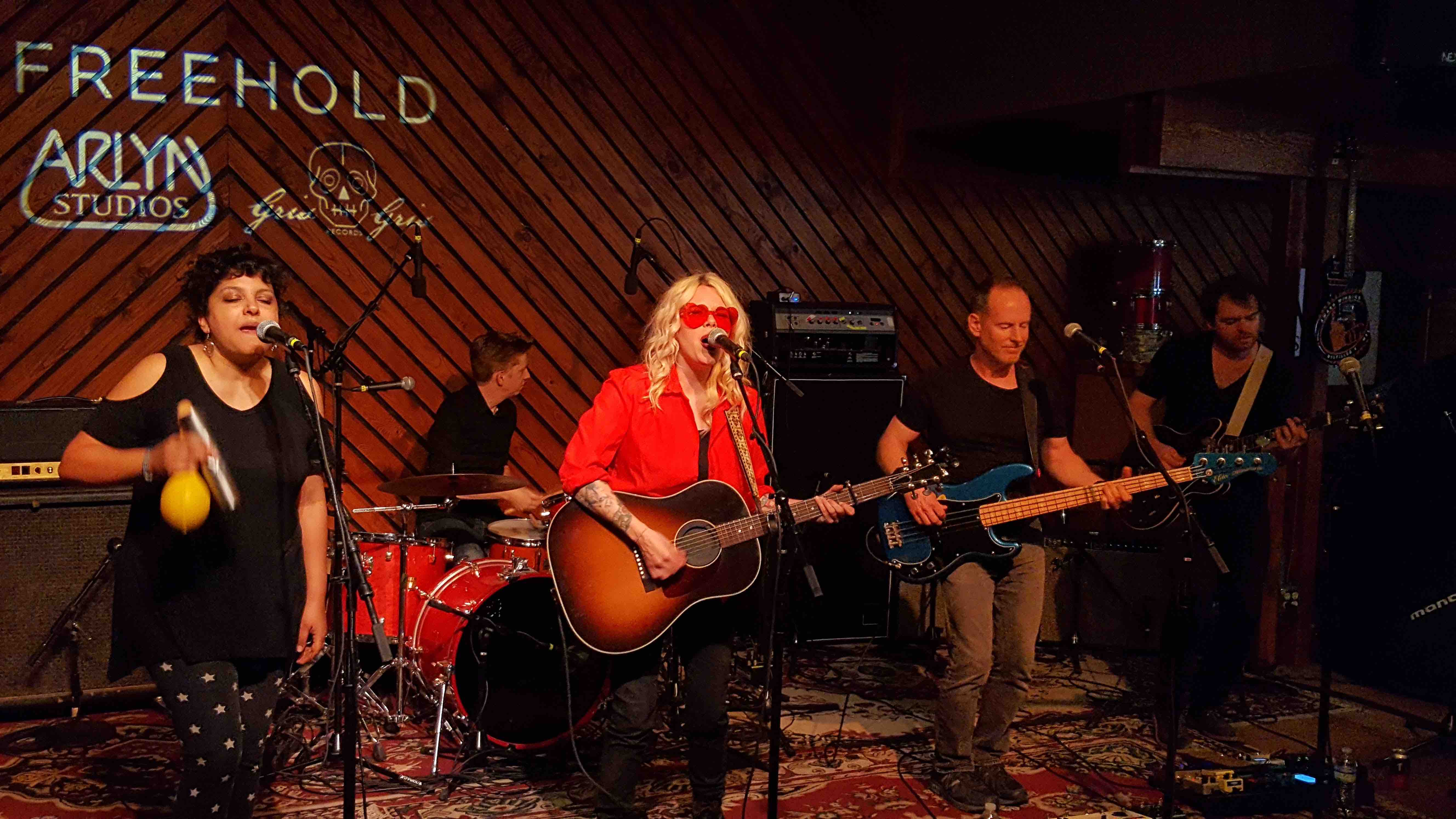 JAIMEE HARRIS
I first stumbled across Austinite Jaimee Harris at the Folk Alliance conference earlier this year. She commanded attention with just her voice and guitar as she sang songs that were raw and impassioned.
She was equally impressive fronting a full band at SXSW. Harris delivered a compelling set as the band gave extra depth, not to mention bite, to her songs.
---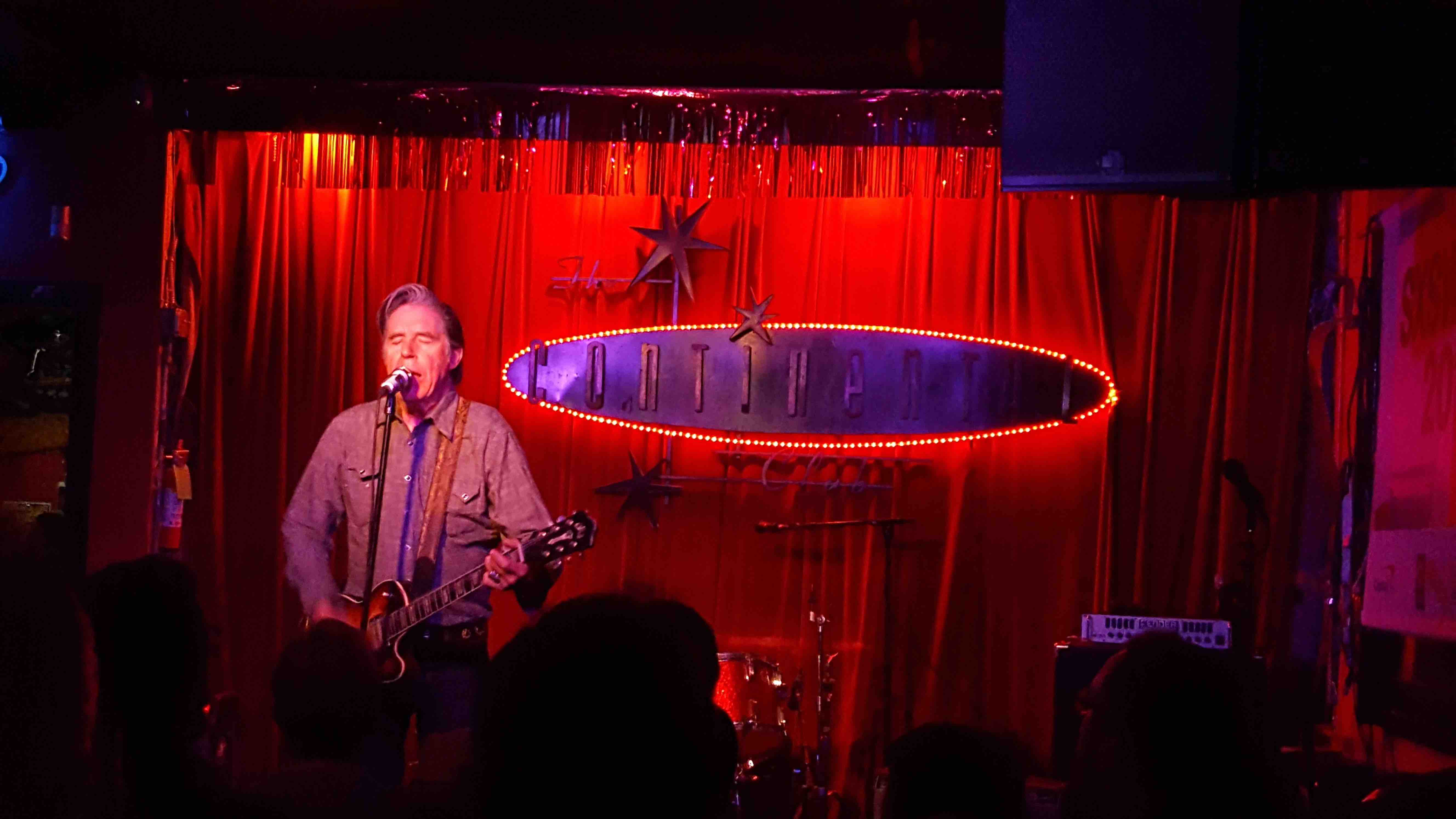 JOHN DOE
John Doe took his status as a new Austin resident to heart by playing a plethora of shows around town. I caught his Saturday afternoon set at Mojo Nixon's legendary Continental Club soiree. Playing solo on electric guitar, Doe stormed through several fan favorites that leaned heavily on his solo albums.
He then made the mistake of asking the crowd for requests. The overwhelming cacophony of song titles shouted at him was incomprehensible and a real testament to the crowd's admiration of Doe's storied career. He settled on playing his own request – a classic song from his band X – much to the delight of crowd.
---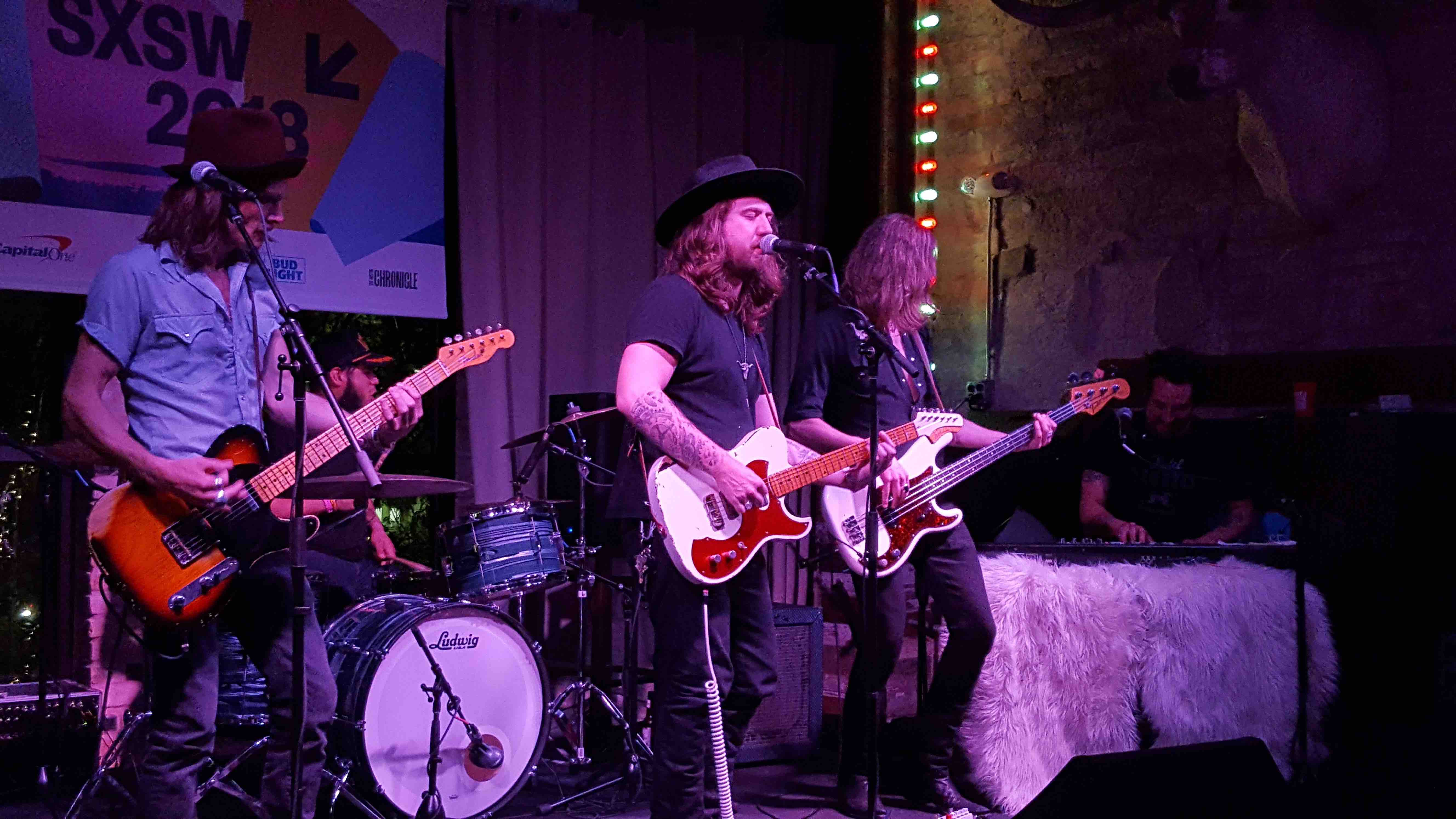 SAM MORROW
L.A.'s Sam Morrow has unintentionally become part of my SXSW tradition. He's helped me close out 2 SXSW conferences (almost 3 with a 1am Fri set time last year). You'll get no complaints from me. Morrow is steeped in the outlaw country tradition and I can't think of a better way to wrap up five days of official showcases than with music that is low down and bad ass. His set this year featured songs from his just released album Concrete & Mud, which introduces a bit more groove into his sound.
---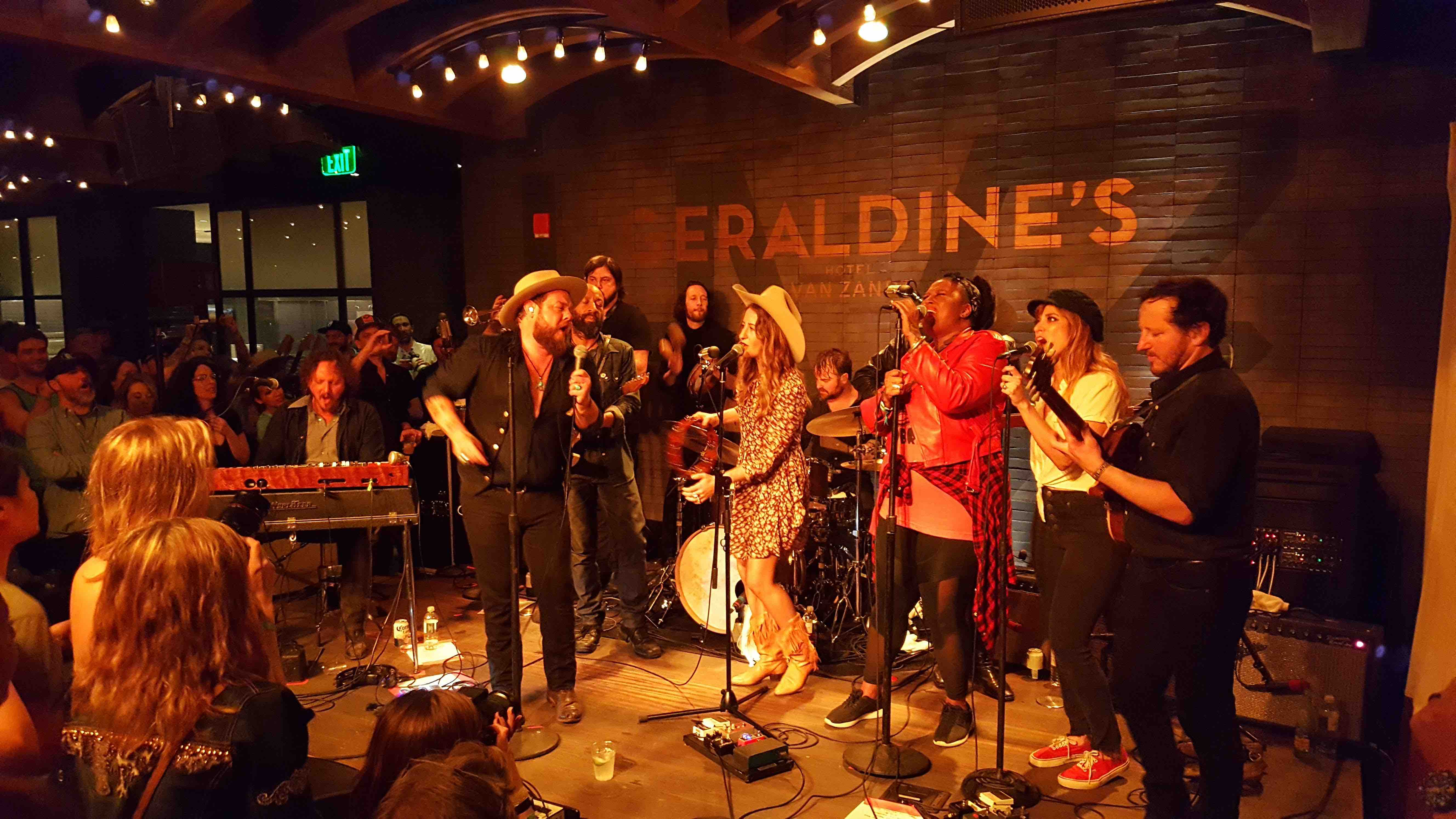 NATHANIEL RATELIFF
Rateliff and company played a series of shows at SXSW to celebrate the recently released Tearing at the Seams. Their final performance was a special benefit show at a hotel lounge. The set was tight and soulful, leaning heavily on the new album but also featuring a killer closing cover of Leon Russell's "Delta Lady" that featured Margo Price and Nicole Atkins on background vocals.
---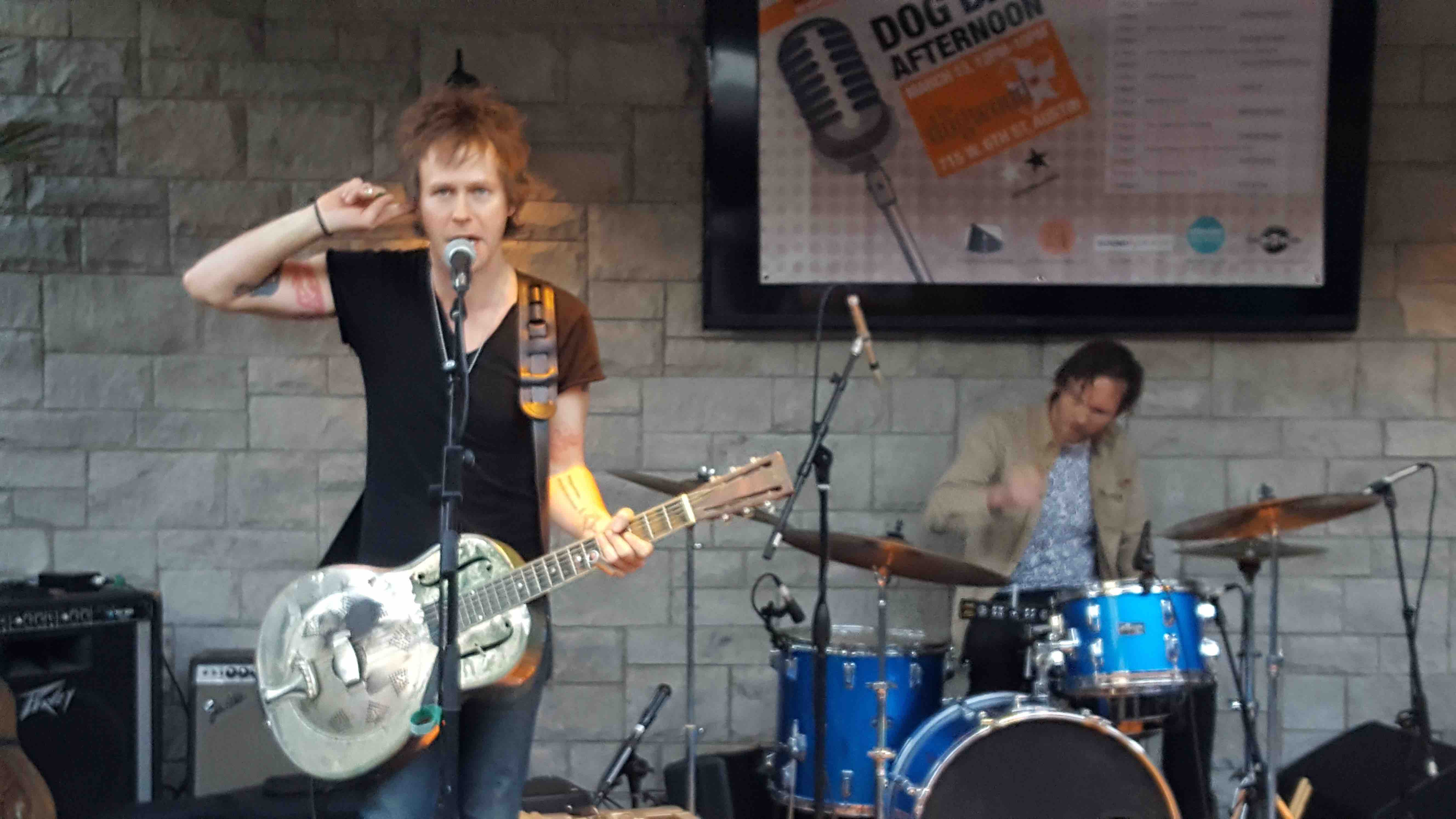 THE SIDESHOW TRAGEDY
I was first exposed to Austin's The Sideshow Tragedy when they played my local in Boston some eight years ago. They'd fallen a bit off my radar so I was happy to reacquaint myself with their raw and ragged blues. The duo of Nathan Singleton (guitar) and Jeremy Harrell (drums) attack their respective instruments, taking melody-driven songs and lighting them on proverbial fire.
---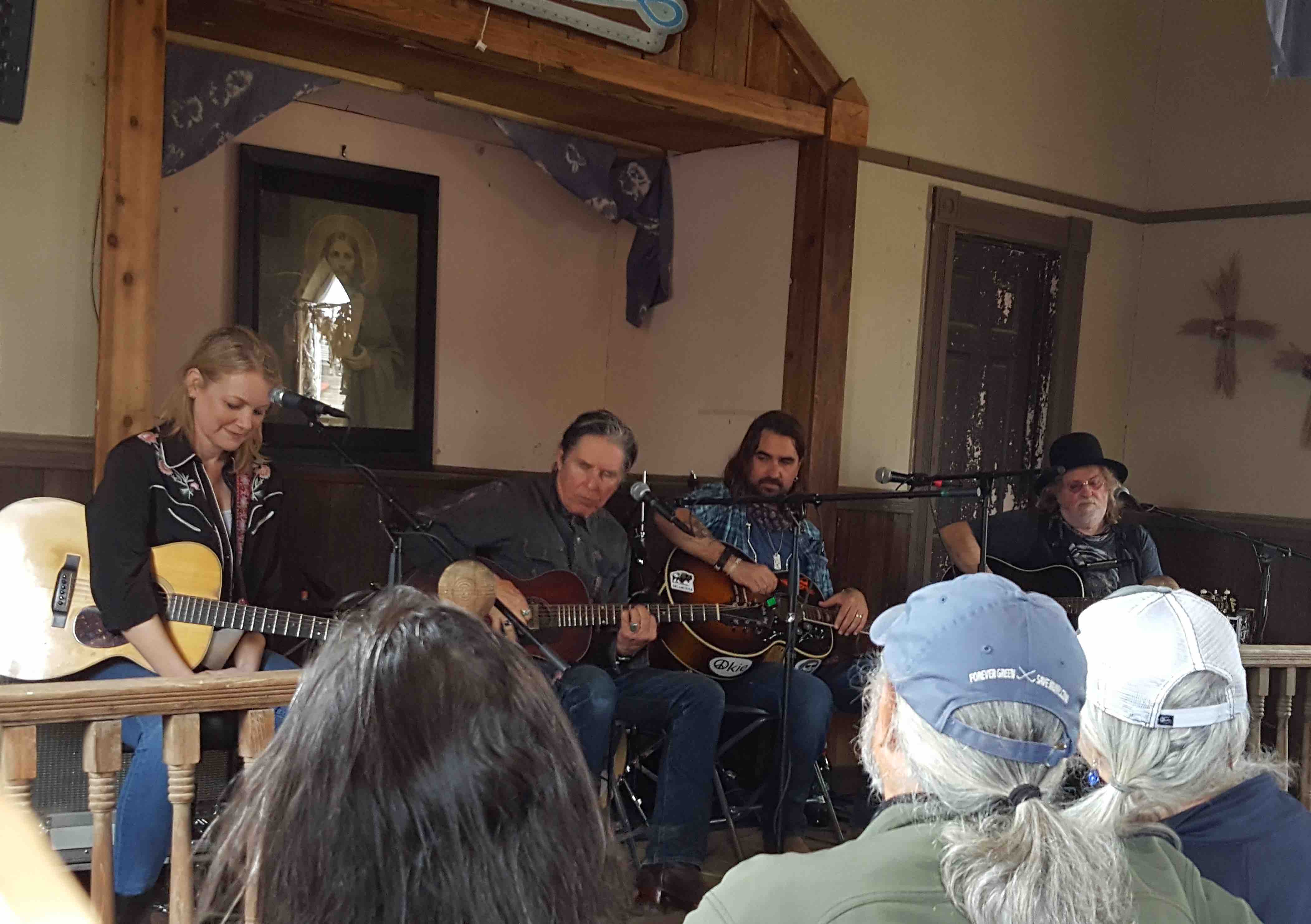 RAY WYLIE HUBBARD AND FRIENDS
One of the Luck Reunion highlights was a special show hosted by Ray Wylie Hubbard. The legendary Texas songwriter invited a group of friends – John Doe, Kelly Willis, Tyler Childers and Cody Canada – to join him in the Luck Chapel for a songwriter round. Not surprisingly it drew a capacity crowd that left me and countless others queued up outside with little hope of getting into the intimate chapel.
But when life gives you lemons then you make lemonade. I walked around the side of the building and found an open window near the side of the stage to poke my head through.
Hubbard was the consummate host, full of colorful tales and entertaining songs. The other performers were equally enthralling, playing off of one another to the delight of the capacity crowd (both inside the venue…. and outside).
---
HALL OF FAME
This year I'm going to institute my own SXSW Hall of Fame. It is a special recognition for artists who have become an integral part of my SXSW tradition. Welcome to our two inaugural members: Jon Dee Graham and James McMurtry.
I only have a few rules at SXSW. One is that music is more important than food. Always. The second is to catch Jon Dee Graham and James McMurtry at least once during the week. Because, when in Austin, one must take advantage of seeing these two artists in their natural habitat, er, home town.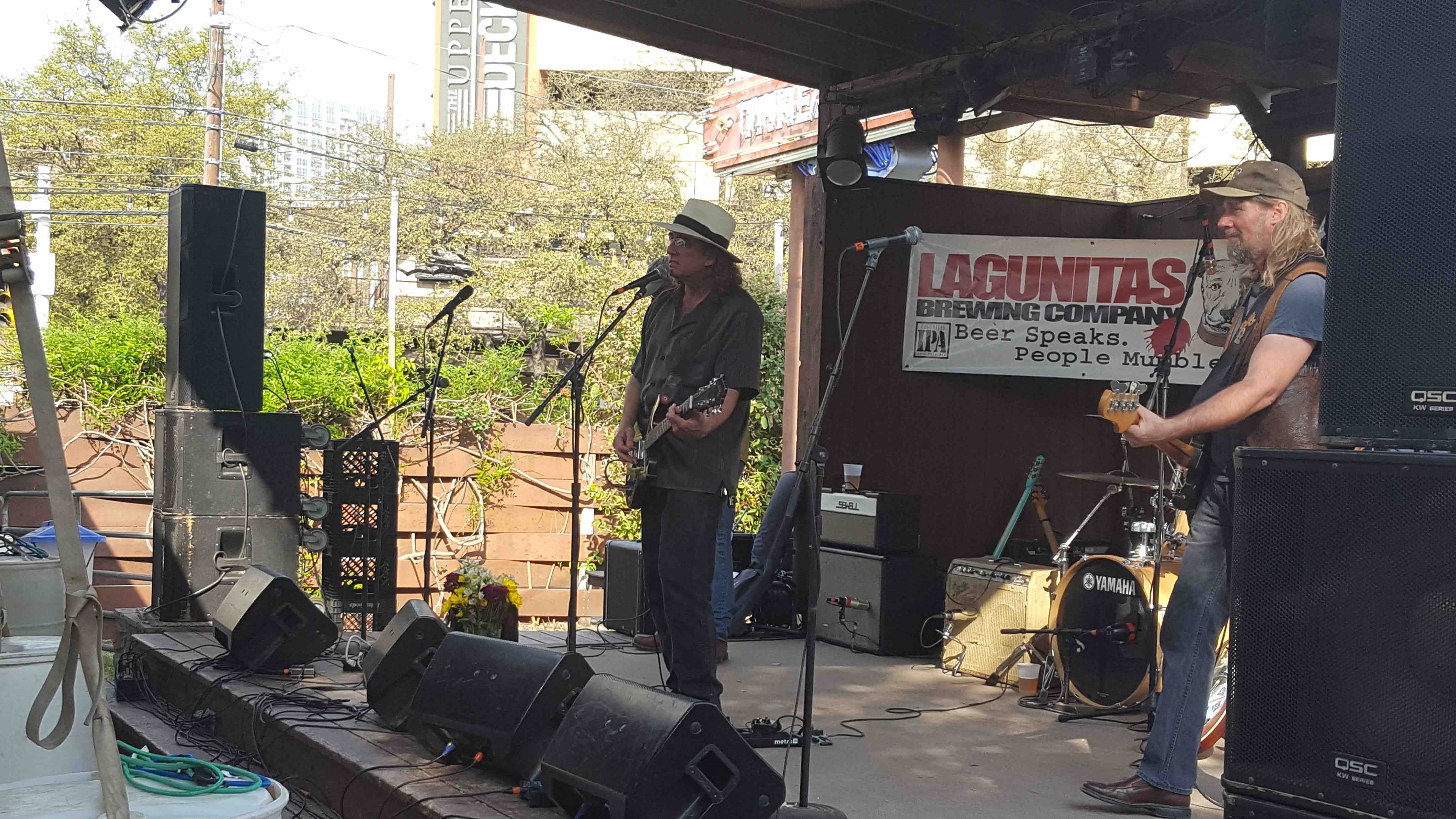 JAMES MCMURTRY
McMurtry is one of the leading songwriters in the game today. The vivid details and storytelling in his songs are a masterclass for any aspiring, heck even any established, songwriter. The band, led by McMurtry's exceptional guitar-playing, bring the songs to life with aplomb – the ballads ripple with a matter-of-fact ease while the rockers exude a powerful energy. On the particular day that I saw him this year he dropped jaws, mine included, with the melancholy "You Got To Me."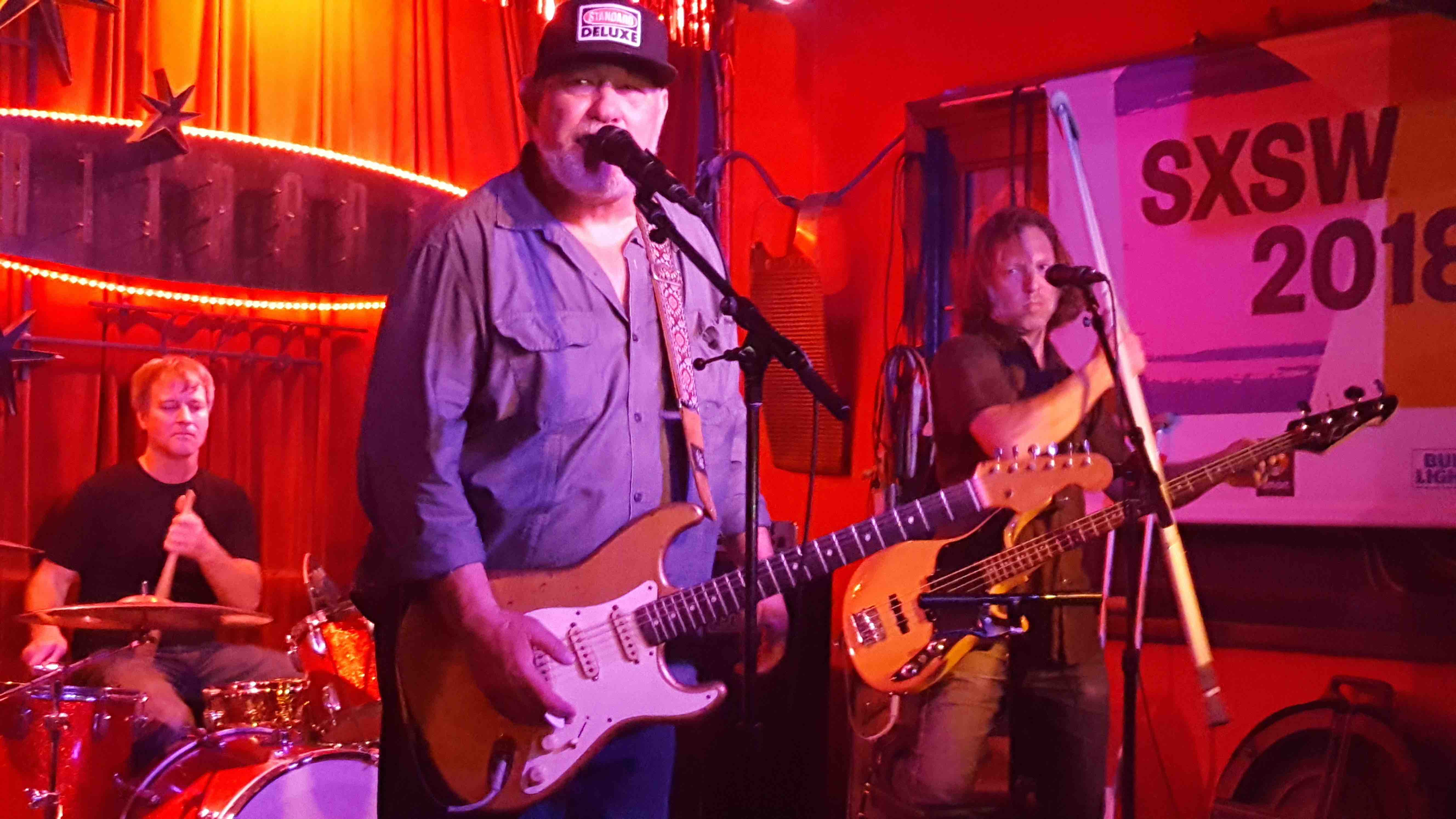 JON DEE GRAHAM
Part of the Jon Dee Graham draw is to see him perform with a full band. Not surprisingly given the economics of touring, Graham rarely performs with a band outside his hometown. It's a shame. While one can certainly appreciate the potency of his songwriting in an acoustic setting, there is something special about seeing him with a full band. Much of this comes from watching him unleash the fury of his electric guitar as his bandmates fuel his intensity.
And yes, if you look closely at the photo, his bassist is playing his instrument with a crutch.
---
About the author:
Mild-mannered corporate executive by day, excitable Twangville denizen by night.
---