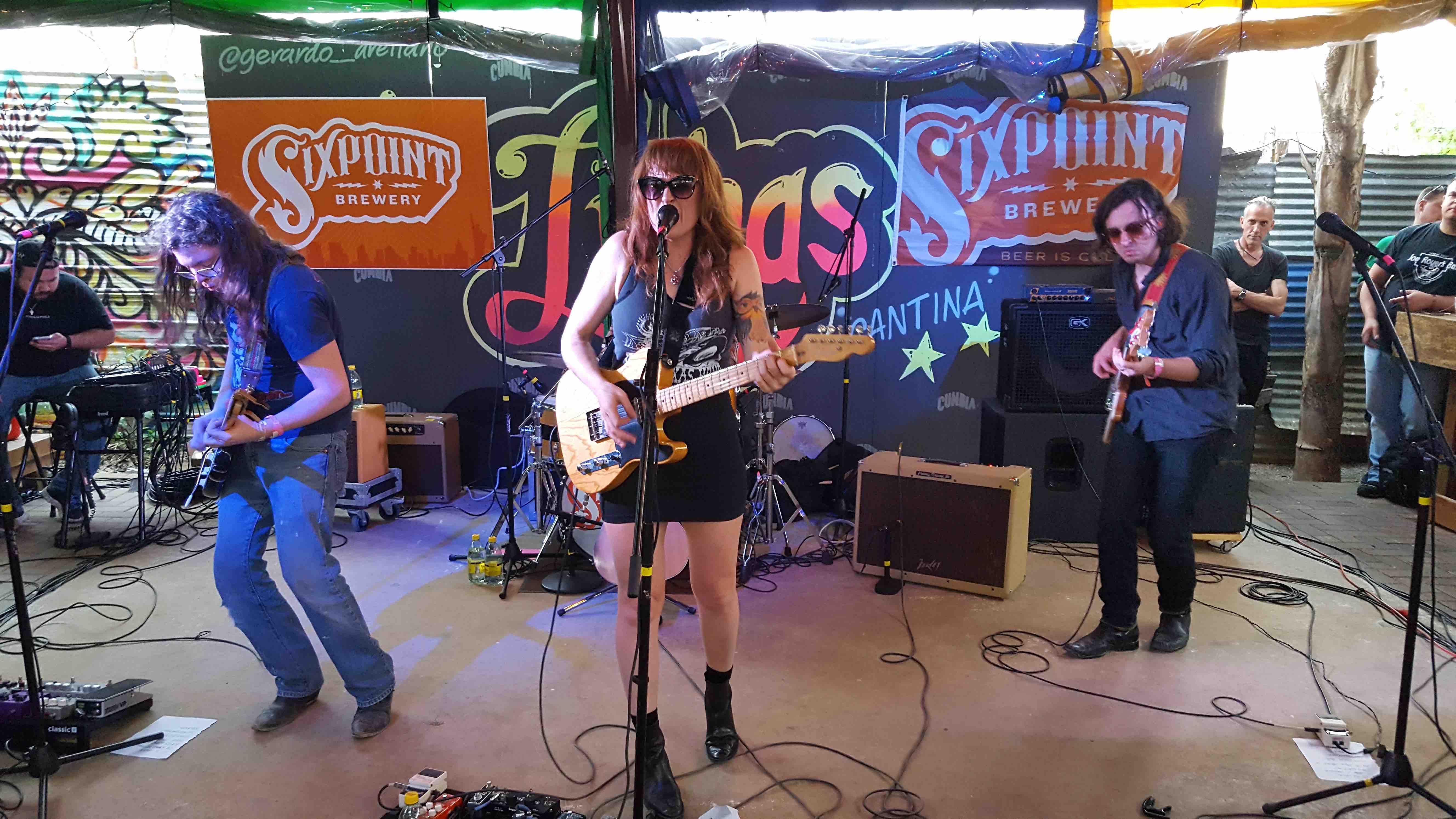 RUBY BOOTS
I'd previously only seen Nashville by way of Australia songwriter Ruby Boots play acoustically. SXSW offered the perfect time to remedy that as she had band in tow. It represented a better reflection of the recently released Don't Talk About It, which rumbles with electrified melodies and a healthy back-beat. Boots and company were the perfect afternoon jolt to power me from Saturday afternoon into Saturday evening.
---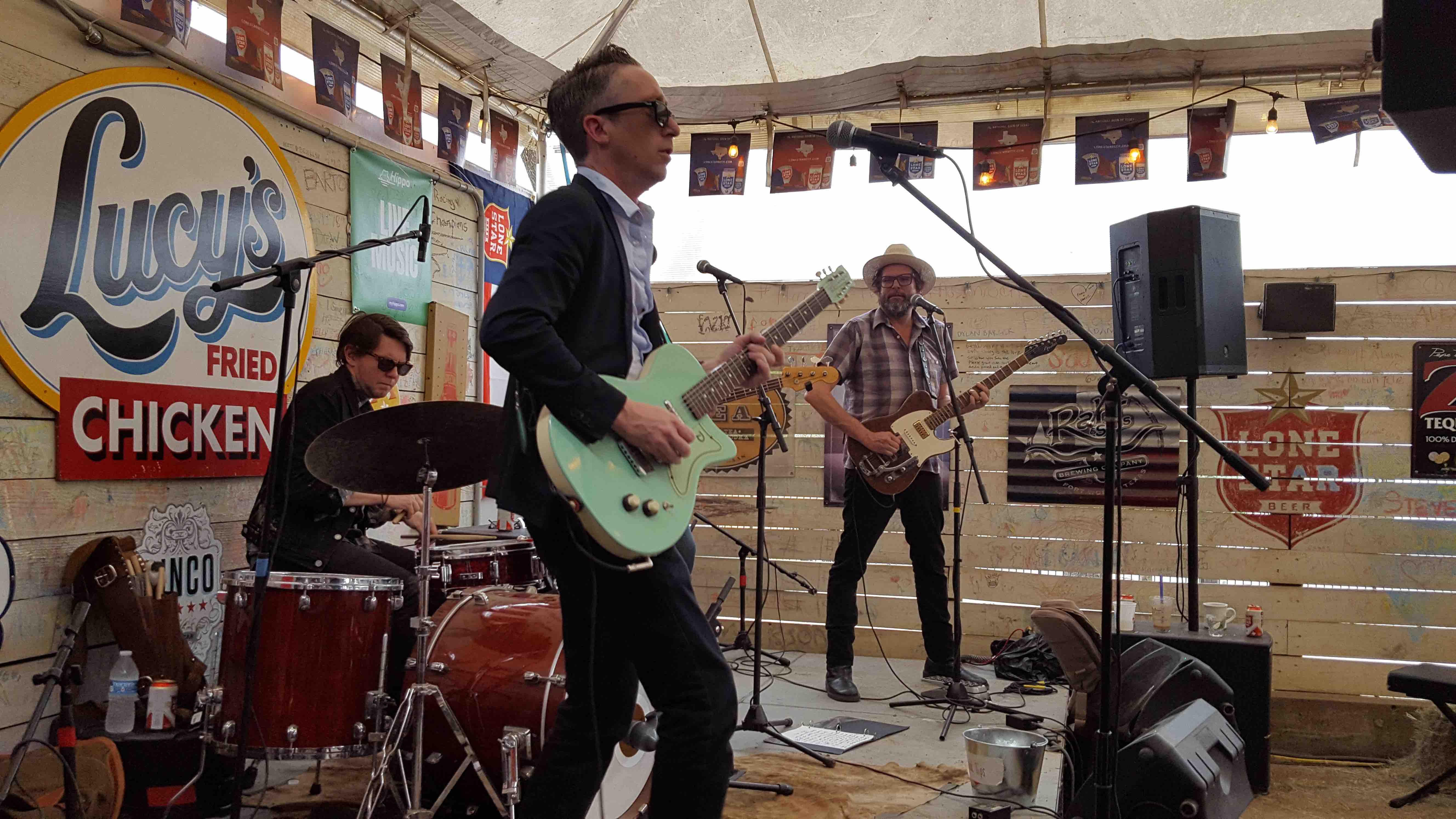 JOHN PAUL KEITH
One of my newer SXSW traditions is spending Sunday afternoon at Lucy's Fried Chicken in South Austin. After running around town for the better part of the week, there's little better than relaxing on an outdoor patio eating fried chicken and enjoying some great music.
One of this year's highlights was guitar-slinger John Paul Keith. The Memphis-based artist has a distinctive style that hearkens back to the true classic era of rock-and-roll when artists like Buddy Holly and the Sun Records stable were capturing attention. It just sounds like the perfect way to wind down after a long week, doesn't it? It certainly was.
---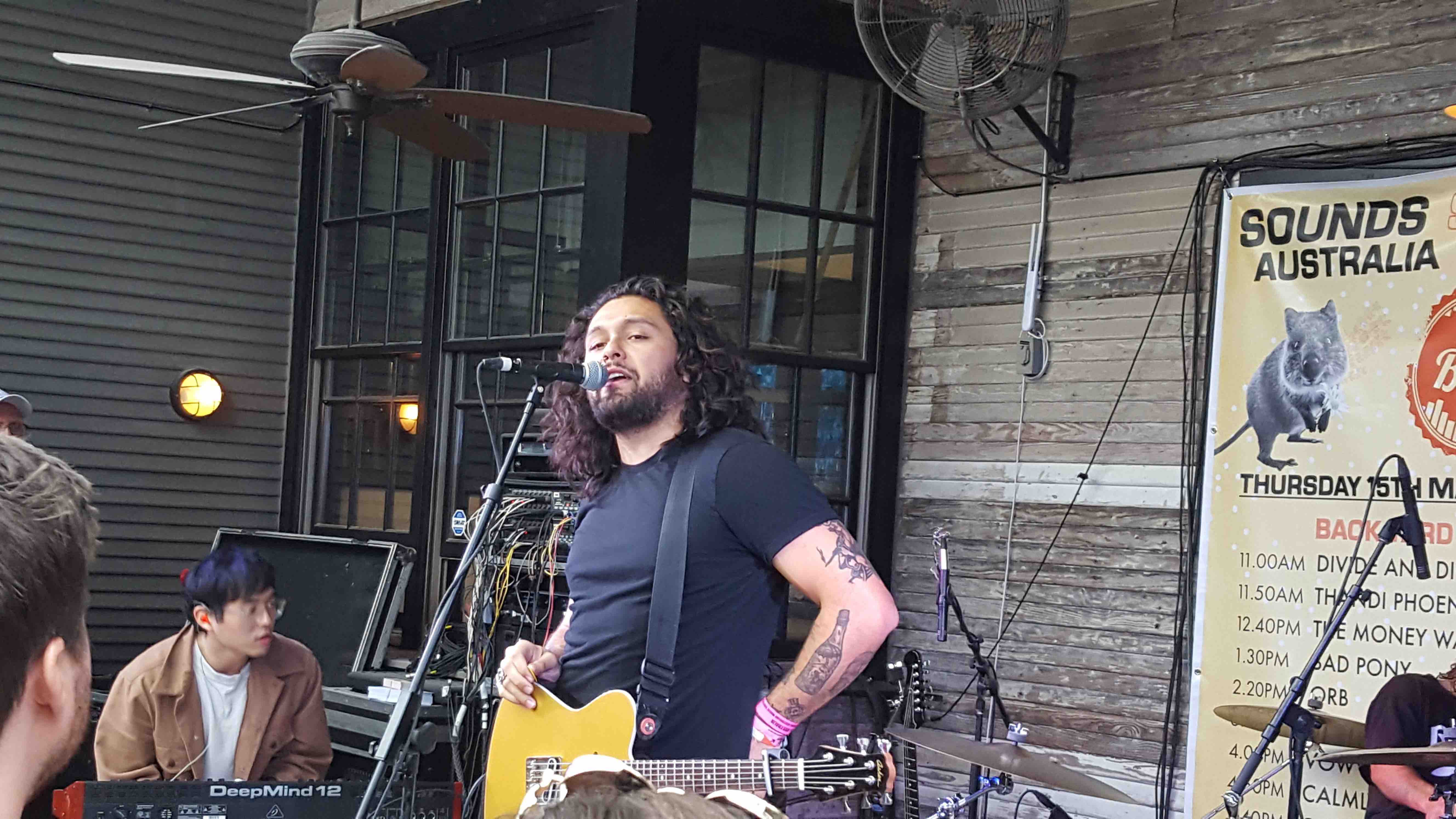 GANG OF YOUTHS
Intense is the word that I'd use to describe Australia's Gang of Youths and, more specifically, singer-songwriter David Le'aupepe. Songs like "The Heart Is a Muscle" lit up the band's late afternoon set as Le'aupepe prowled the stage in a manner that recalled the late Michael Hutchence. My only regret? That I was only able to catch up of their handful of performances during the week.
---
LARKIN POE
Georgia-reared sisters Rebecca & Megan Lovell were a welcome discovery this year. Their unique sound combines Southern roadhouse blues with a modern sheen. Throw in some alluring sisterly harmonies and brawny guitar-playing (especially Megan's slide) and you've got music that will simultaneously draw you in and knock you down.
---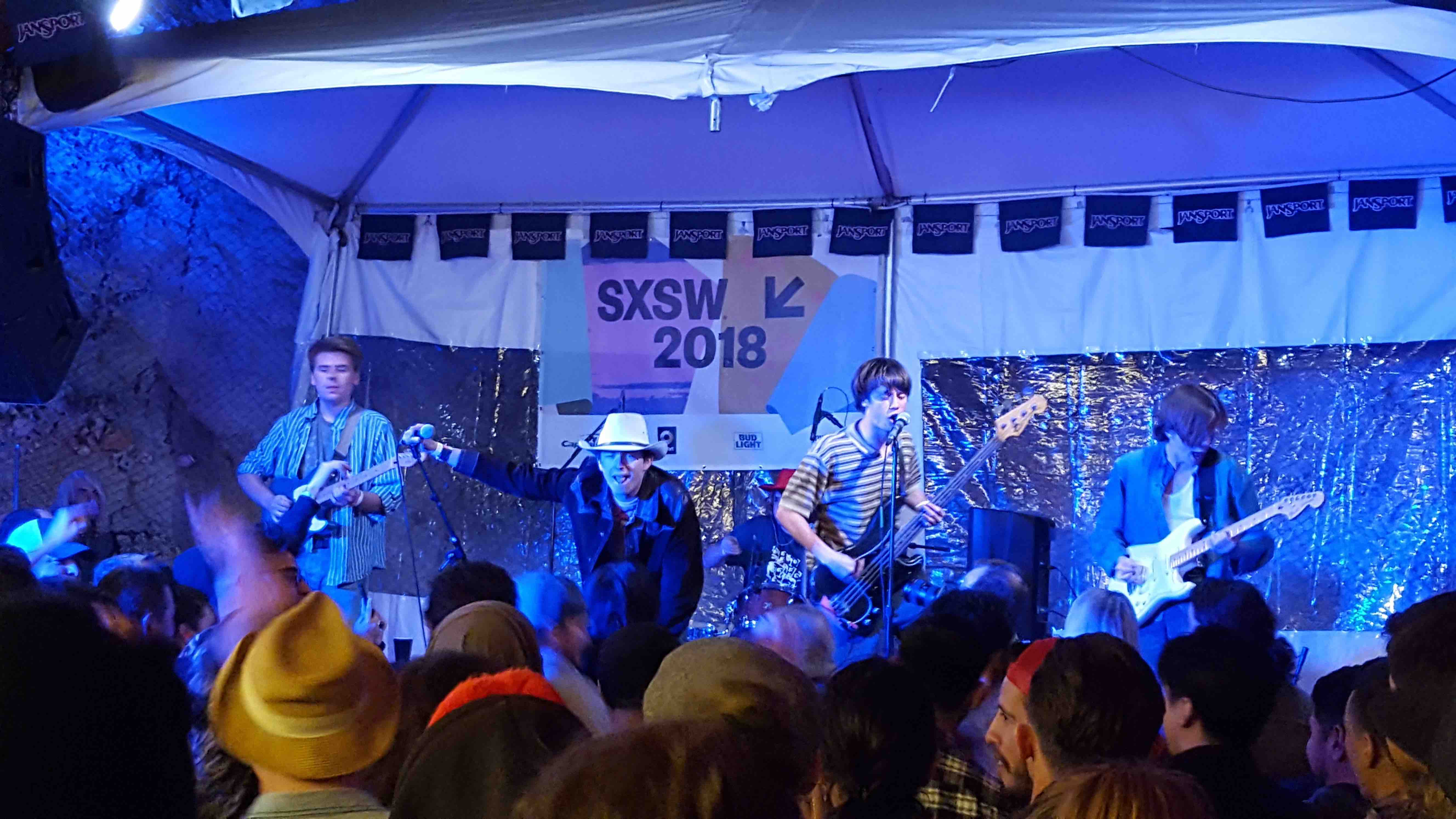 SHAME
UK punk rockers Shame had some hype heading into SXSW and damn if they didn't live up to it. The young quintet delivered a ferocious set that channeled their punk elders while showcasing the band's own songwriting and performance chops. In true punk fashion, lead singer Charlie Steen lept into the crowd mid-set to confront someone who was doing something inappropriate (still not sure what it was). He called security to toss the guy out and the band refused to play until the guy was gone.
---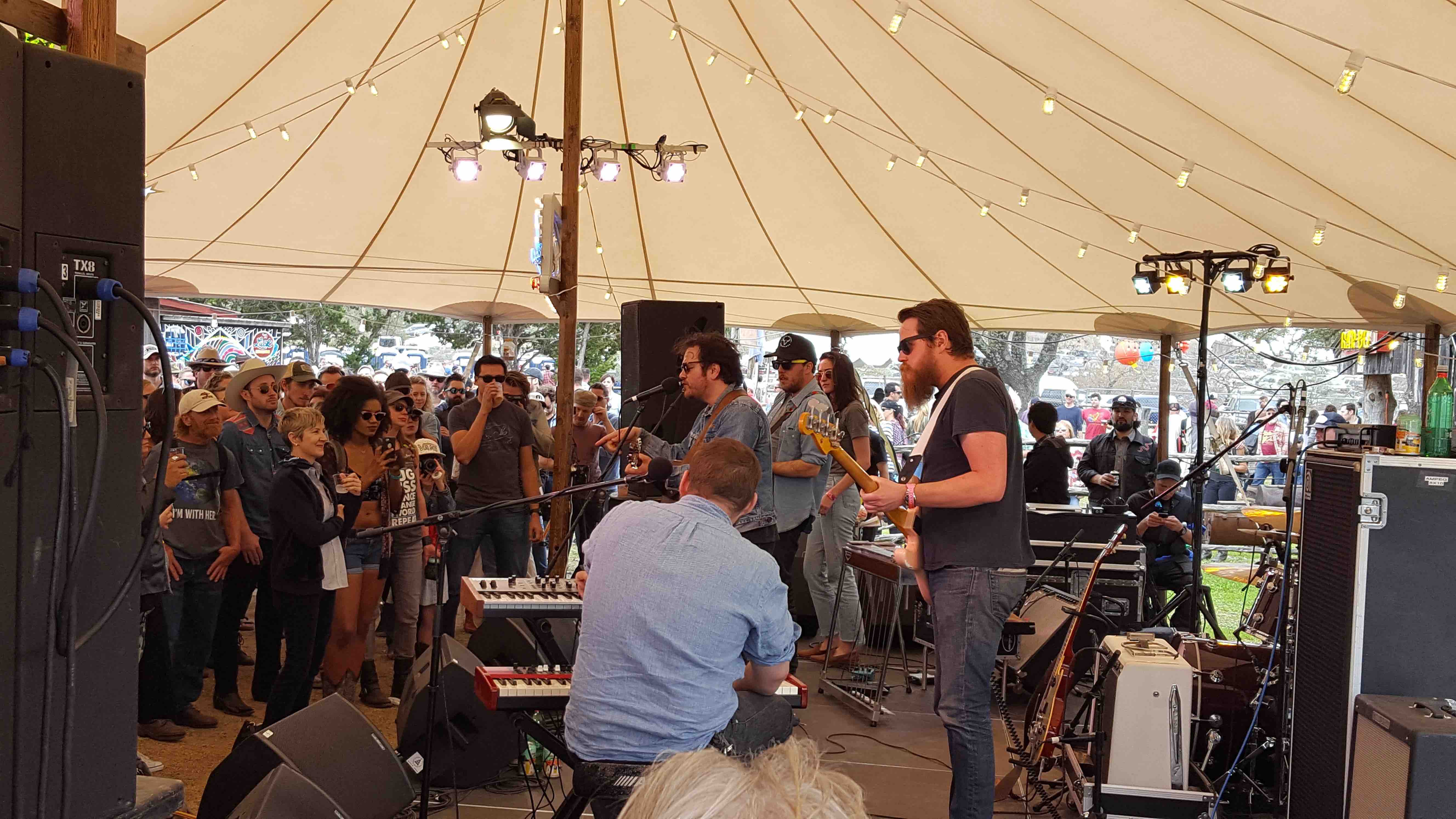 DAVID RAMIREZ
Austin's David Ramirez reunited with his band after a few month's hiatus. Damn if they didn't sound both refreshed and eager to play. I caught him twice and each set bristled with energy as the band performed songs from last year's outstanding
We're Not Going Anywhere
as well as fan favorites from his earlier releases.
---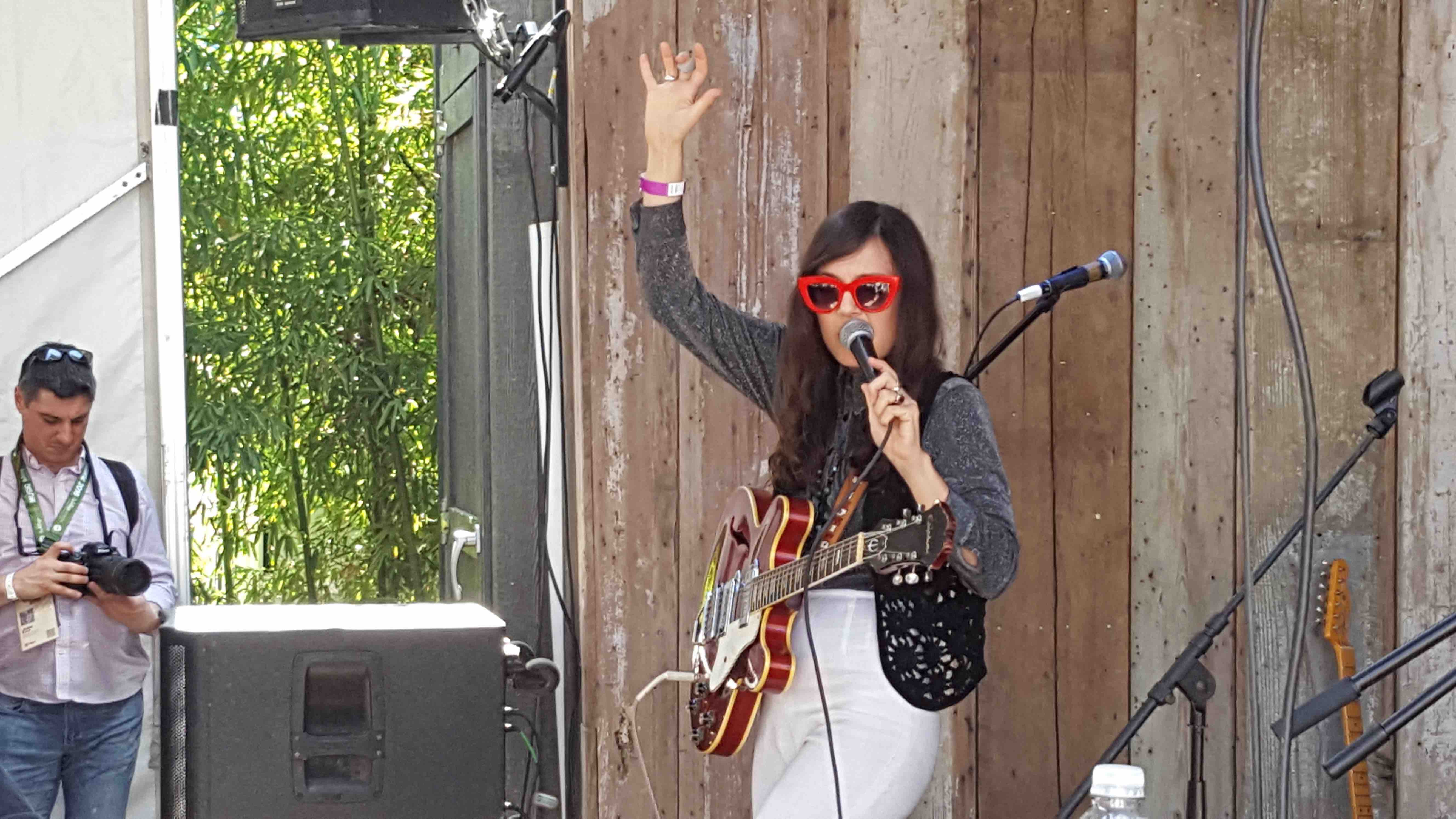 TRISTEN
Part of the SXSW experience for artists is to maximize their playing time while in Austin. Tristen and her band took this to heart, playing shows in all corners of town. The Nashville singer has tremendous stage presence and leads her crack band effortlessly from shimmering power pop to sizzling rock. Bonus points for a tremendous cover of the Velvet Underground's "White Light/White Heat".
---
LINDA PERRY
Some may recognize Perry's name from the 1990's band Four Non Blondes (remember the song "What's Up"?). Others, who study liner notes like I do, may recognize her name as the songwriter behind mega-hits for P!nk, Christina Aguilera, Gwen Stefani and countless others.
Although Perry is mostly retired from live performances, she did a short late night set on Tuesday night. Backed by the band Dorothy (whom she co-manages and recently produced), she played a new song of hers before tearing into a mini-set of Led Zeppelin covers. In a word – ferocious.
---
About the author:
Mild-mannered corporate executive by day, excitable Twangville denizen by night.
---