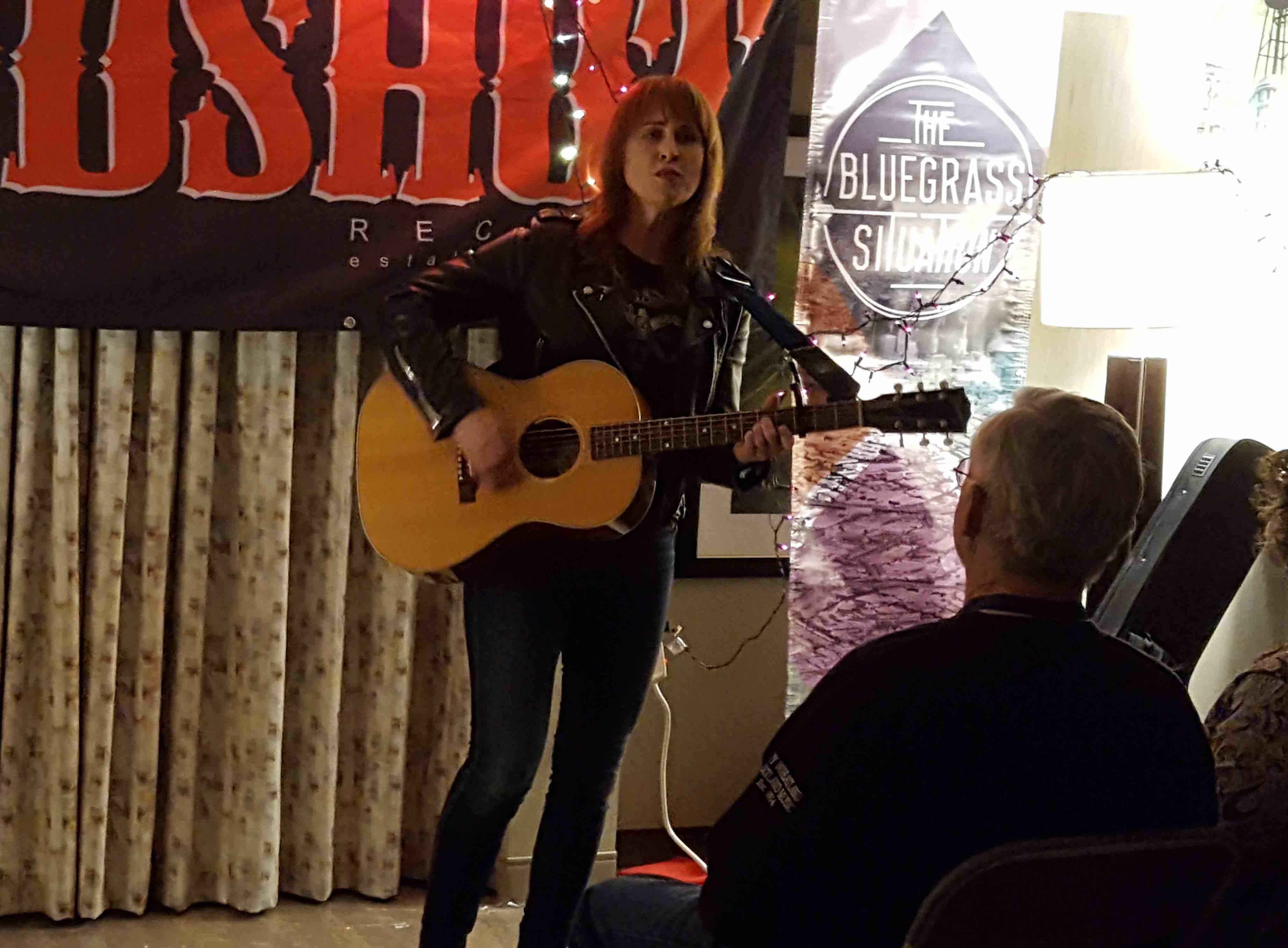 Ruby Boots
Nashville by way of Australia singer-songwriter Ruby Boots was celebrating the release of her just released Bloodshot Records debut. She brought together an infectious enthusiasm with stellar songs, mostly about relationships, that matched catchy melodies with lyrical fervor.
---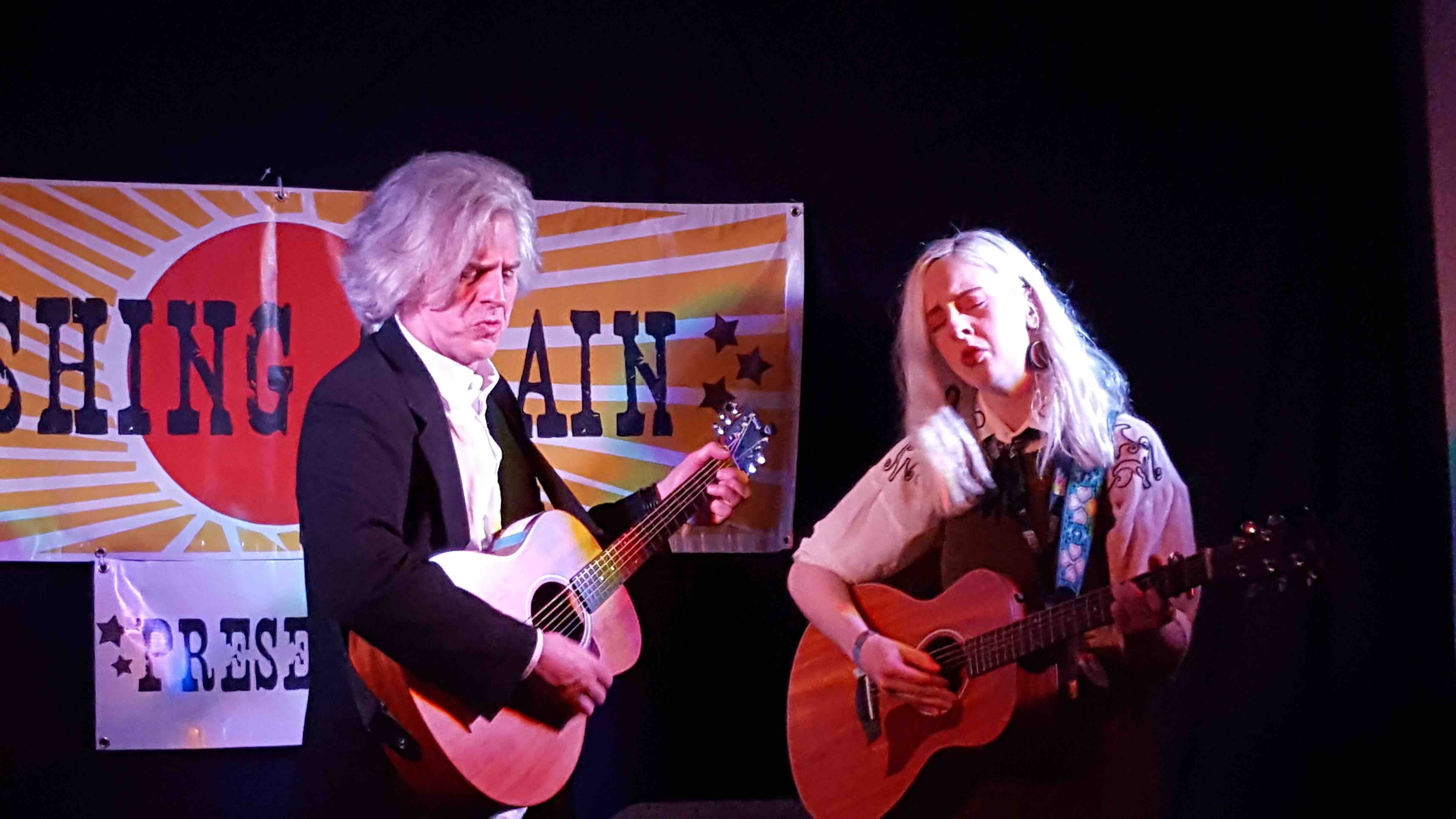 Una and Bob Walkenhorst
There aren't many father-daughter duos in music. Then again, there aren't many songwriters like Bob Walkenhorst. He and his daughter Una have recently been writing songs together and the results, many of which were getting early performances here, were remarkable. The Walkenhorsts have a way with words, creating songs with tremendous depth and impact. Count me among those eagerly awaiting a promised debut duo release.
---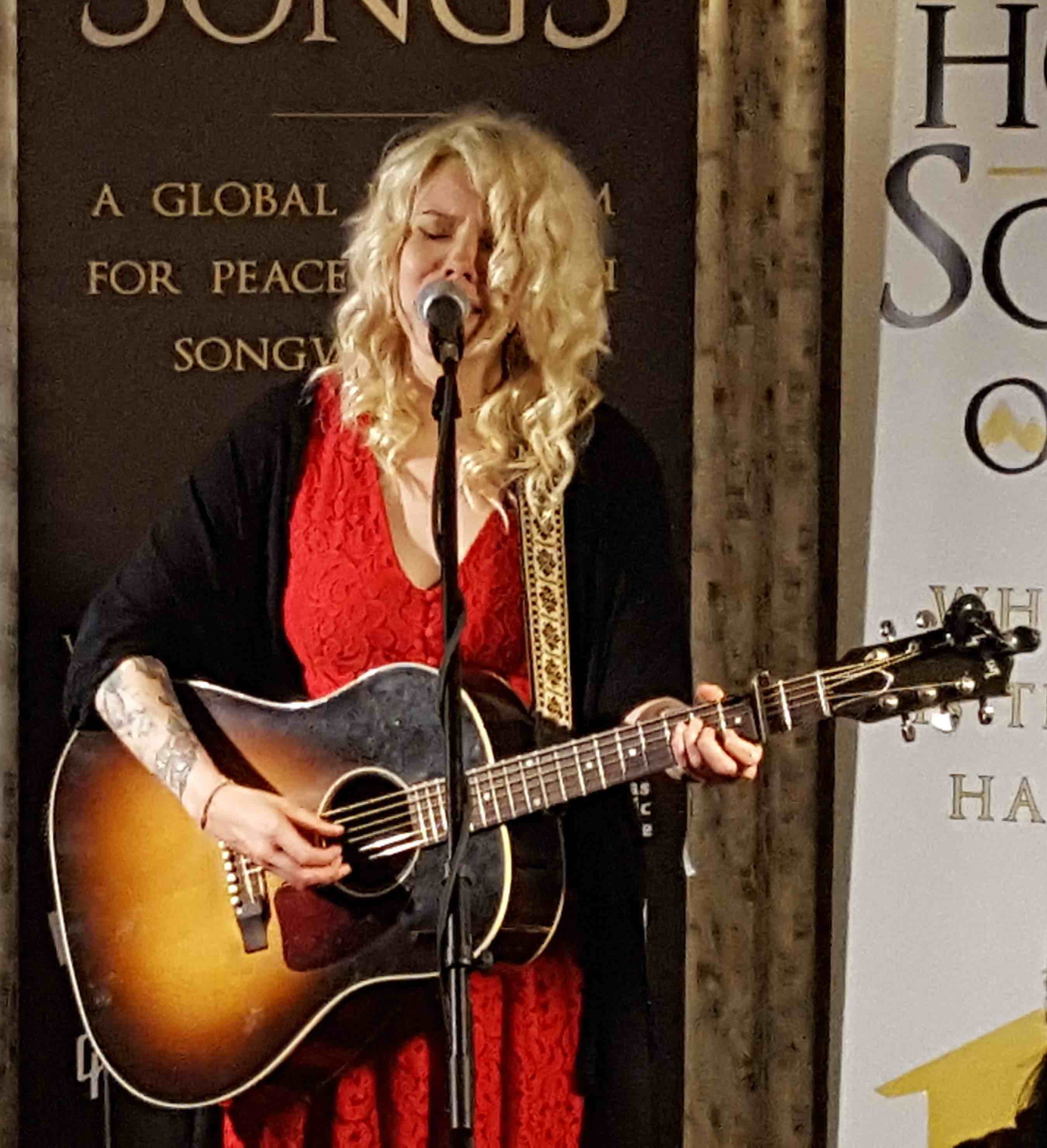 Jaimee Harris
Harris was one of my biggest — and most random — discoveries of the conference. I arrived early for a Steve Poltz 2:40am set and caught Harris silencing the room with her pristine voice and captivating songs. With that as an introduction, I made sure to catch her a few more times before the conference was over – she didn't disappoint.
---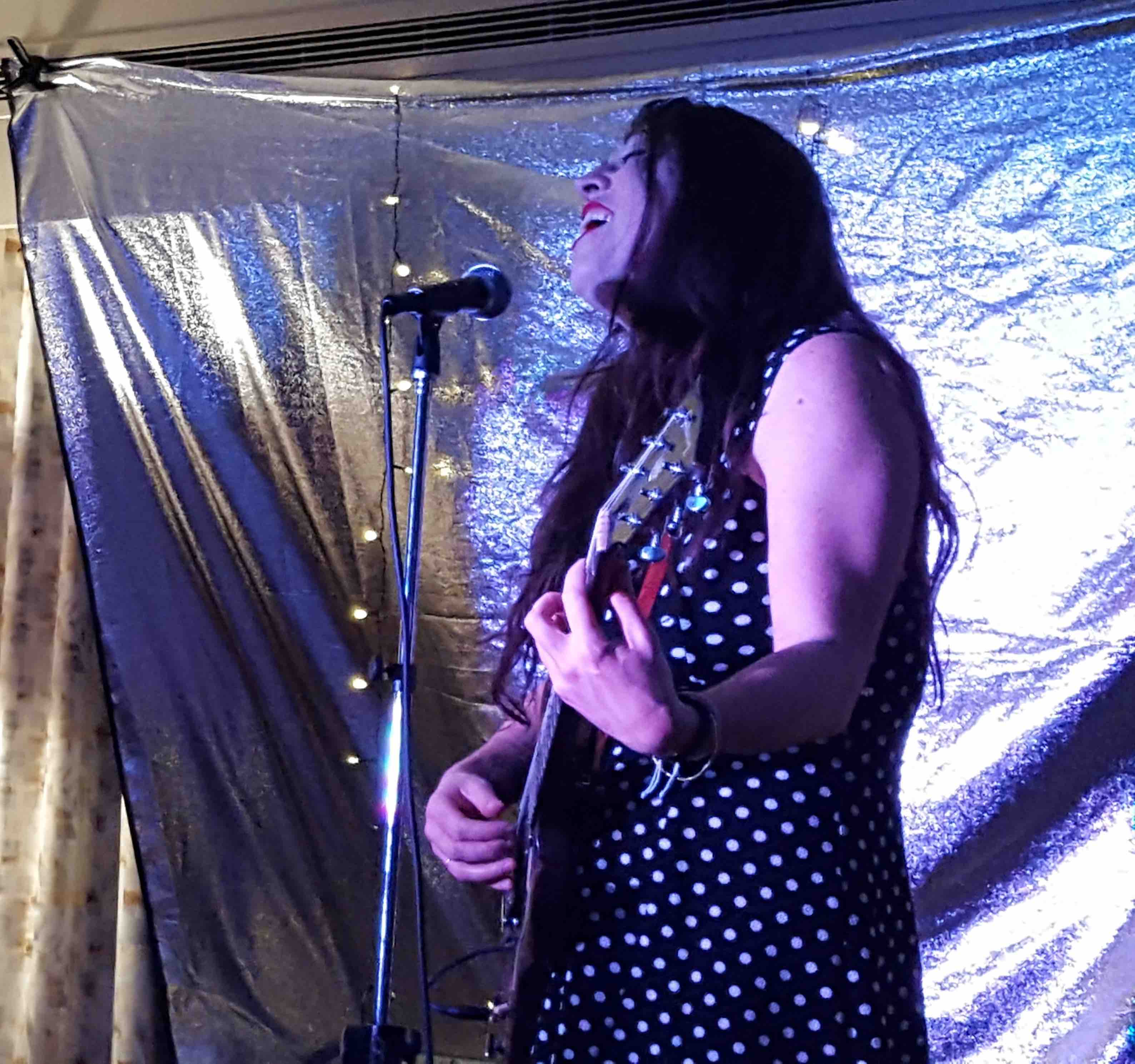 Terra Lightfoot
Lightfoot only played two sets during the conference and I wasn't going to miss either. She took a broad definition of folk – rocking out solo with an electric guitar. With the emphasis on the rock, her set leaned heavily on personal favorites from her two most recent albums.
---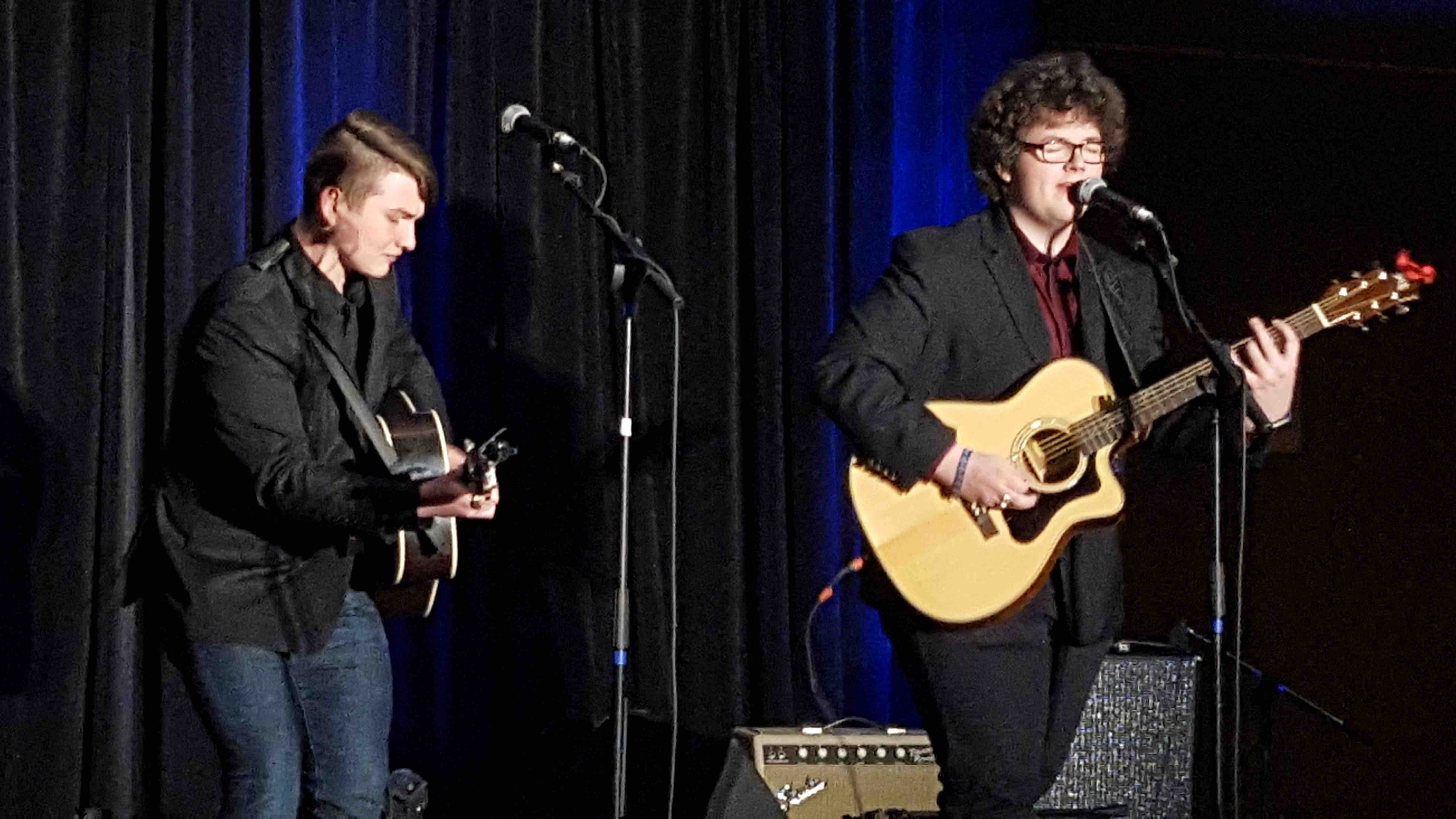 Earle and Coffin
Another random but welcome discovery was Canadian duo Earle and Coffin. I happened by their early evening official showcase and was immediately captivated by their acoustic blues prowess. Individually and collectively their guitar-playing was masterful, brilliantly digging deep into the soul of the blues. Perhaps my biggest surprise about this duo came after the conference when I learned that they just graduated high school! Here's my suggestion for a spectacular tour pairing that will reassure true music fans that our future is in good hands: The Accidentals with special guests Earle and Coffin.
---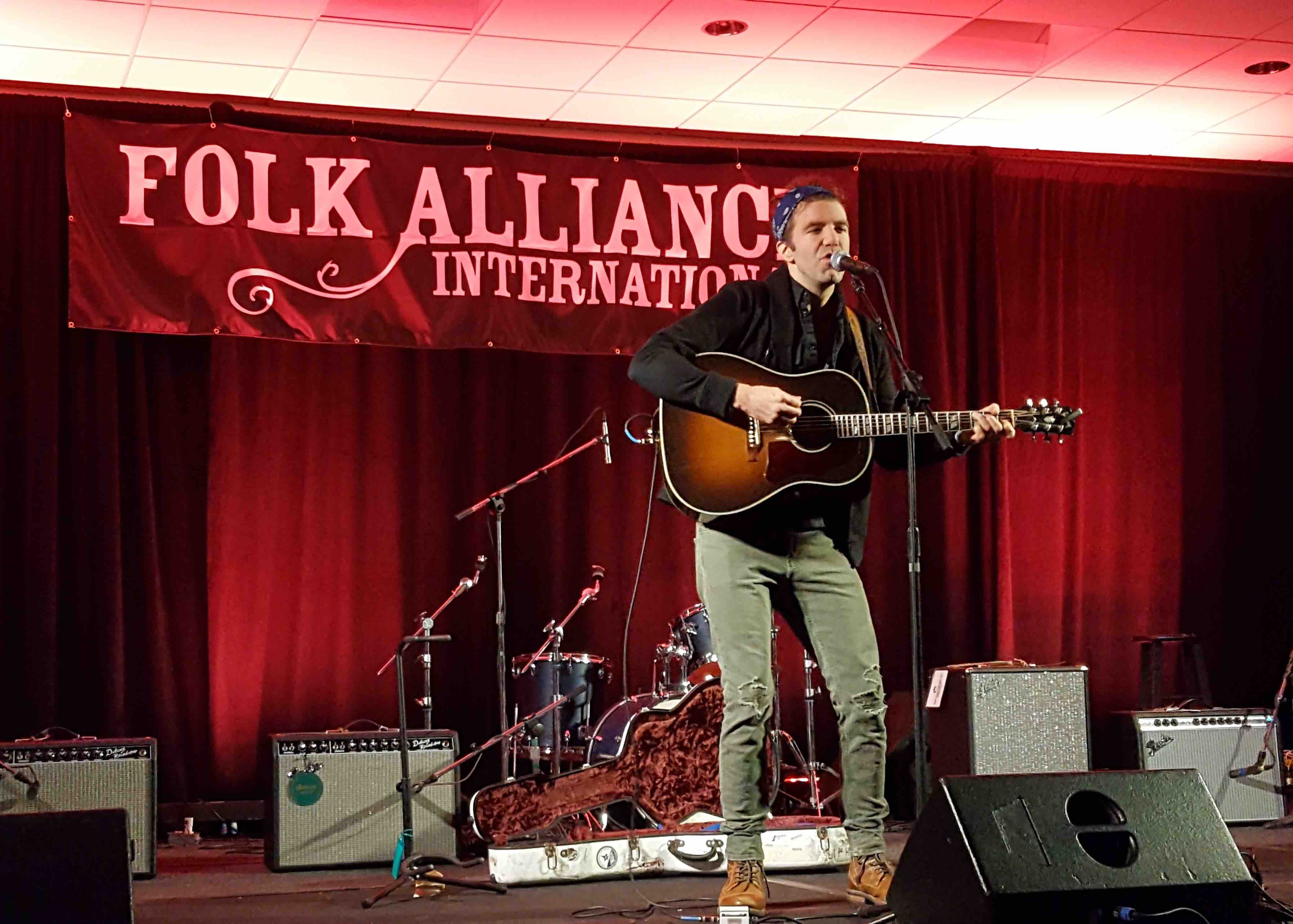 Stephen Kellogg
Folk Alliance can take its toll – just ask Stephen Kellogg. "Dear sweet God it's late," he said as he settled into a chair for his 2:30am set, "why are you people here?" All for the music, Stephen. And in this case, to hear some of his insightful and inspiring songs. He rewarded the late night crowd with a requests-driven show that culminated with his song "Last Man Standing." The picture above is from his official showcase which took place at a more reasonable 6:15pm.
---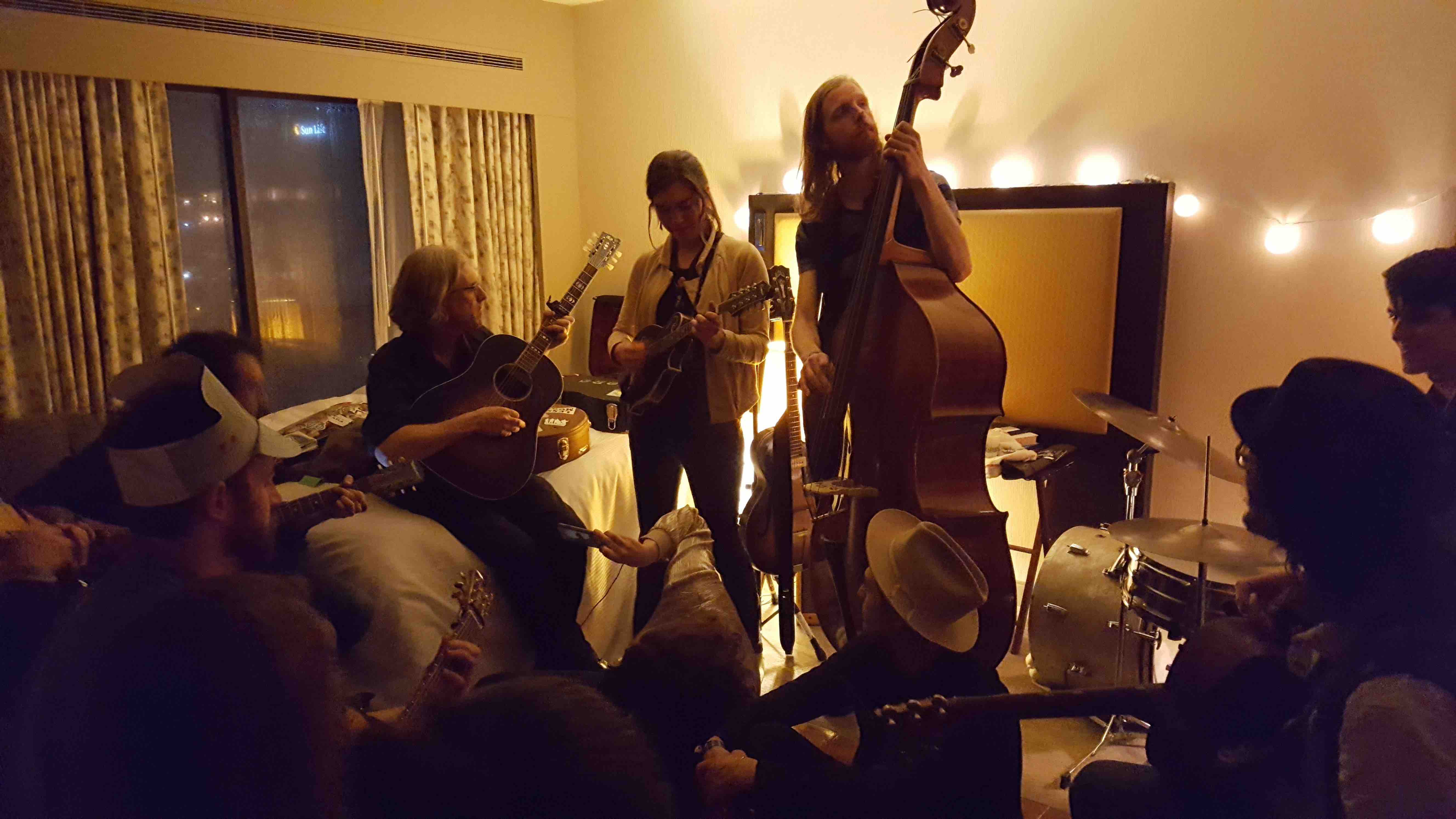 Late Late Night Jams
Folk Alliance is unique among music conferences in that the heart of the action are the private showcases that run from 10pm through 3ish am. Of course musicians being musicians, some of the most magical moments happen during these late late night jams that often lasted until nearly sunrise. There were many to behold during this year's event: A Tom Petty tribute set that ran past 4am in the Stray Birds-hosted room; a "what songwriters are in the audience " showcase with host Dan Navarro randomly selecting audience members, including Ellis Paul, to lead the house band in a song; a harp-laden "in the round" set in the Oklahoma Room; a New Orleans party that occurred in, of all places, the Alaska Room.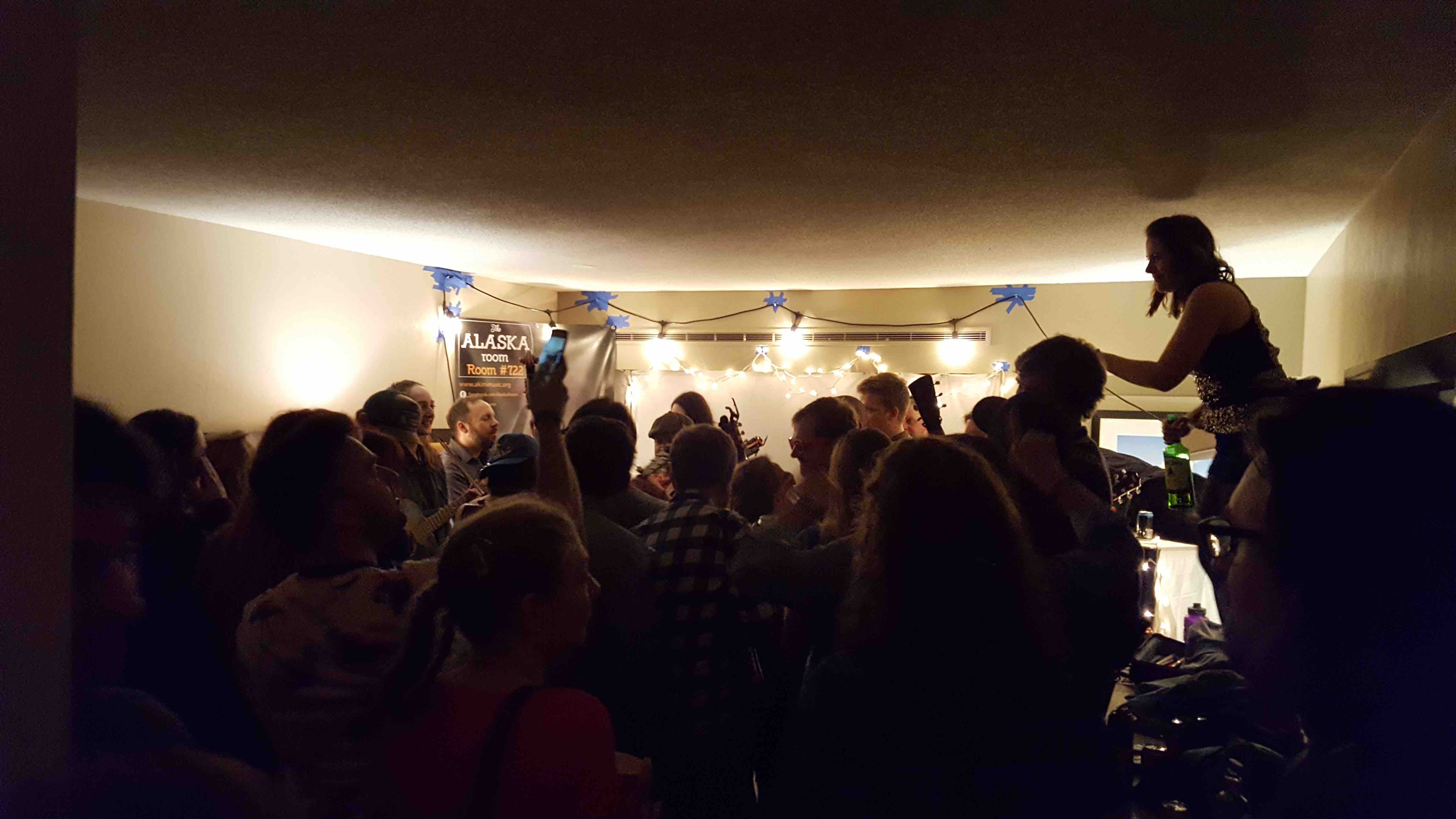 ---
About the author:
Mild-mannered corporate executive by day, excitable Twangville denizen by night.
---