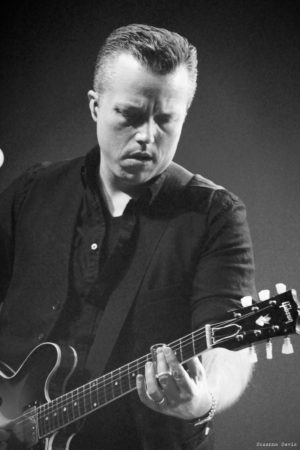 "How did we not know about this show?" my wife said to me.
"I have no idea."
Even though we have two little ones under four and rarely make it out to shows (when we used to attend three or four regularly per week), a Jason Isbell show is an event. His songwriting, particularly since his quantum leap in songwriting "Southeastern", has grown into a legitimate literary statement.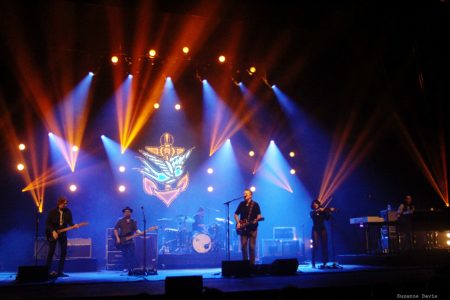 Isbell has been showered with awards with his last two releases "Something More Than Free" and the "Nashville Sound" and there is no question that the Isbell takes the time and care to compose his songs. His performances are a true experience of a craftsman showing your his art.
While the material has changed a bit since Isbell got sober and married his musical partner, muse, and often fiddle player Amanda Shires, it still has a unique impact. Take the track "24 Frames." This track was a standout from Isbell's lauded album "Something More Than Free." The track has a relentless riff and the band's live treatment of the song did it right.
"Stockholm," "Cover Me Up," and "Codeine" were all upbeat favorites from the show. Isbell balanced out a variety of upbeat rockers with the more thoughtful songs. "Codeine" is a favorite tune that explores prescription drug addiction and makes it one of the most singable tunes he's ever written.
His most recent acoustic based track "Last of My Kind" seems like a connection to thoughtful songwriting. Are there other country songwriters like Guy Clark and Townes Van Zandt. Maybe a few, but it seems that Isbell is one of a few artists who can hold themselves up to a similar standard. Isbell's unique ability to disect this problem is a hallmark of his unique lyrical songwriting.
On the live stage, Isbell has a huge impact with this solo material. One song that I hadn't fully broken into lyrically was his encore: "If We Were Vampires". Isbell stepped to the stage by himself with a steel resophonic guitar (for a little extra twang). His voice brought the song into sharp focus. Although he didn't play "Elephant" at this show, I could see some echoes in the depth of feeling for the object of the song. Isbell and guitar can make that connection like few artists. That's what you get at an Isbell show that you can't get on the album (which is stirring in it's own right).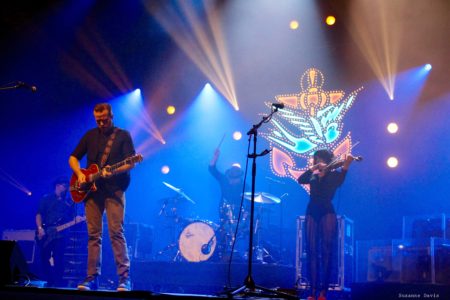 Photos by Suzanne Davis McMahon
---
About the author:
Jeff is a teacher in the Boston area. When not buried correcting papers, Jeff can be found plucking various stringed instruments and listening to all types of americana music.
---