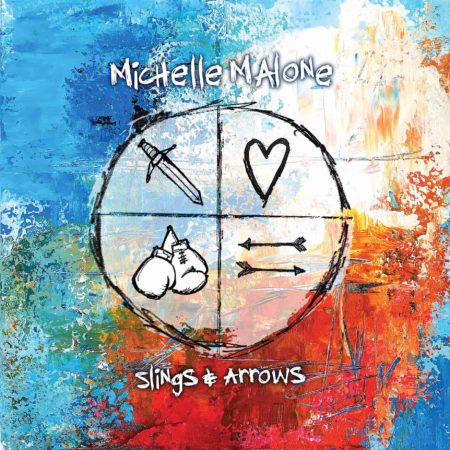 It seems apropos that Michelle Malone begins her new album with a song entitled "Just Getting Started," wailing "Well you can't stop me now, I'm just getting started."
Over the course of her 30 year career, Malone has remained true to her fiery and feisty self. Her music burns with the unbridled passion of her voice and guitar, further infused with the best characteristics of Southern rock – a bit of boogie, a smattering of soul and a truckload of guitar-driven swagger.
Don't believe me? The lead single from her forthcoming album will set you straight.
Slings and Arrows will be released on 2 March.
---
About the author:
Mild-mannered corporate executive by day, excitable Twangville denizen by night.
---