Here it is the end of the year and I was going back through all the great music I've heard this year and found 3 CDs that never worked their way up to a full review, but for one reason or another they hung around in my playlist.  So as you sit there turkey-drunk and ambitionless this holiday, here are 3 records to check out.
Emily Zuzik – Tender EP.  In Nashville for the Americana Music Festival I was chatting to a guest vocalist for Ted Russell Kamp after their set.  She gave me a copy of her new EP.  It was a couple of weeks before I got around to listening, but then I was blown away.  Two of my favorite songs all year are on this little 3-song disc.  The title track has a Stax era Memphis sound, with a fat, brassy rhythm section and lush vocals. In a word, indulgent.  Winter In California is a sweetheart of a California folk-rock tune that would have been as much in style up Topanga Canyon in the 70's as it is in Echo Park today.
The Popravinas – California Sonic.  Speaking of Angelenos, The Popravinas released an album earlier this year.  California Sonic is the soundtrack for an LA backyard party.  Featuring lead singer and songwriter Eddy Sill, this is mostly roots rock with Santa Monica Moon and California providing nice little ballads for balance.  Every song on the album has an easy familiarity to it, even though they're original Sill compositions.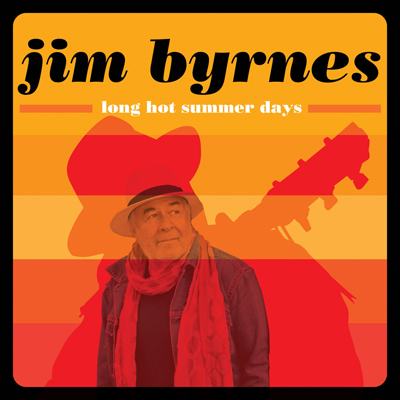 Jim Byrnes – Long Hot Summer Days. Bluesman Jim Byrnes released an album a few months back called Long Hot Summer Days.  Long revered north of the border, Canadian Byrnes has a strong streak of roots rock in this memoir of growing up on the Mississippi River.  The title track tells it like it is in July in St. Louis while Step By Step drifts down West Memphis way.
---
About the author:
I've actually driven from Tehatchapee to Tonopah. And I've seen Dallas from a DC-9 at night.
---