Somewhere a little to the west of the early Beatles and a little east of Tom Petty is a sweet spot of rock and roll that pleases just about anyone with a soul.  It has catchy melodies and familiar guitar chords that's generally upbeat, even if the subject matter isn't particularly light.  I'm not going to go so far as to say they're in that artistic stratosphere, but the latest release from The Coffis Brothers & the Mountain Men, Roll With It, stylistically fits in there pretty well.
You And Me is a pure power pop number and is maybe the best kind of love song, with its optimistic view on how well a couple's life is going to be together.  Bad Luck adds a bit of slide guitar to that power pop mix and shines a little sun on the idea of not letting bad luck get you down.  There's a similar idea in Everybody Falls, with strumming guitars and bouncing piano wrapped around the knowledge that "everybody falls sometimes, everybody drops the ball."
There's more drive to You Ain't Got the Heart, with a sweet guitar solo and gritted teeth vocals that are kind of the ultimate rock and roll lyric delivery.  Good For You takes it a step further with a wall of sound and driving rhythm section.  Out Of My League is my favorite tune on the record with its Petty-strumming-his-Rickenbacker sound and "not making much money, working too hard" grit.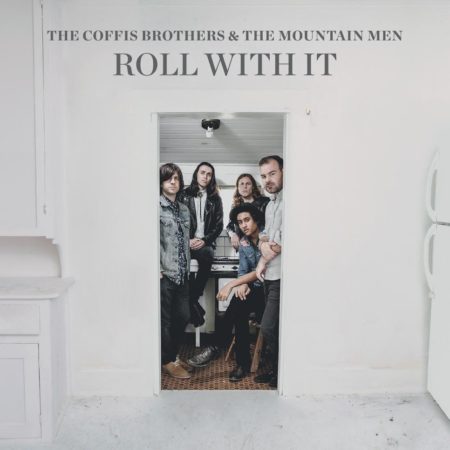 I'm always hesitant to suggest a particular artist influenced a band's sound or particular project, because what do I know.  In this case, I was looking through the Brothers web site and found a blog post where they'd all written their thoughts about Petty the day he passed.  I know the timing of this record was such that it was written and recorded well before that.  But when you put out an album that so captures the musical spirit of your hero, well, let's just say the band should be pretty damn proud of Roll With It.
---
About the author:
I've actually driven from Tehatchapee to Tonopah. And I've seen Dallas from a DC-9 at night.
---