Success, as pretty much everyone has realized, gives one some freedom that can't otherwise be earned.  Some use that freedom to advance an agenda, whereas others look to self-improvement and creativity as the opportunity.  Mark Olson, founder of pioneering Americana group The Jayhawks, chose the latter path along with his wife and musical partner Ingunn Ringvold.
They released a new album a couple of months ago, Spokeswoman of the Bright Sun, and are starting an American tour next week, having recently returned from Australia and New Zealand.  I got a chance to ask Mark what inspires him these days and it's clear he's still as tuned in to his surroundings as he ever was, but nowadays he centers himself in the southern California desert instead of the colder, if not equally flat, Minnesota where he grew up.
Mark said that he generally creates his songs without any instruments.  He tries to conceive of them as a whole, and he seems to have upped that vision to the entire album.  Bright Sun is kind of a psychedelic folk extension to the guitar harmonies the world expects from Olson.  The record starts with Dear Elisabeth, which would have been at home on an early Jayhawks release, and then immediately goes to a late 60's summer-of-love folk song, Time Of Love.  The entire album flows between those two stylistic bookends.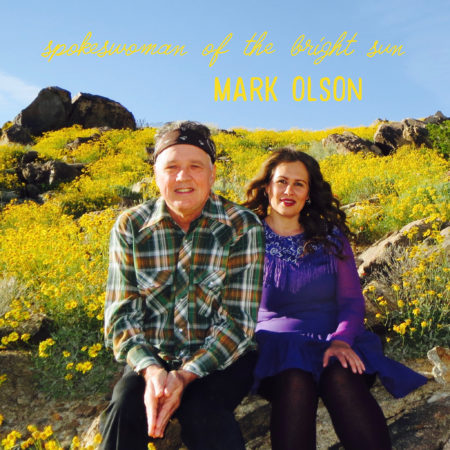 As I mentioned earlier, their U.S. tour in support of the album is starting now.  (They're doing it in a Subaru, not the ubiquitous Ford van, for those of you scoring at home.)  Olson told me he's worked up some new variations to some of his foundational material.  He and Ingunn took inspiration from the Armenian musician community they got to know recently, and also added some extended vocal work.  I'm looking forward to seeing them when they pass through Santa Cruz.  If you're an Olson fan, or just want to see how success can inspire a craftsman, check them out when they come to your neighborhood.
---
About the author:
I've actually driven from Tehatchapee to Tonopah. And I've seen Dallas from a DC-9 at night.
---