One of the fondest memories of a misspent youth was hearing John Hartford live for the first time at a county fair in southern Missouri.  It was a beautiful sunny day and in that too short set I gained a new level of appreciation for bluegrass.  Hartford's incredible musicianship and wry sense of humor were being applied to a bunch of songs that had nothing to do with Appalachia or a high lonesome sound.  The joy of that afternoon came back to me when I listened to the new release from Ragged Union, Time Captain.
 Led by husband-and-wife Christina and Geoff Union, the Colorado band is leveraging the band's traditional bluegrass experience to deliver a sound that's fresh and clean.  The title track has a funky, syncopated rhythm with a bunch of tasty picking that no doubt could lean to a jam band sound in a festival setting.  Similarly, If You Don't Love Me comes in with a frantic pace and just aches to let each of the crack band members stretch out.  Bridge On Fire has more of a walking country beat, but would also be good around a post-set campfire where everyone can join in.
Back to the Hartford reference, Moonshine Boogie is a fun ditty extolling the virtues of looking at the city through the bottom of a Mason jar.  It would fit just fine on a playlist next to Steam Powered Aereo-Plain.  Leaving Town is a finger-snapping country waltz with a sweet bass vamp in the middle.  Diamond Joe is an arrangement of a traditional piece about a man who "never was much bothered by the process of the law."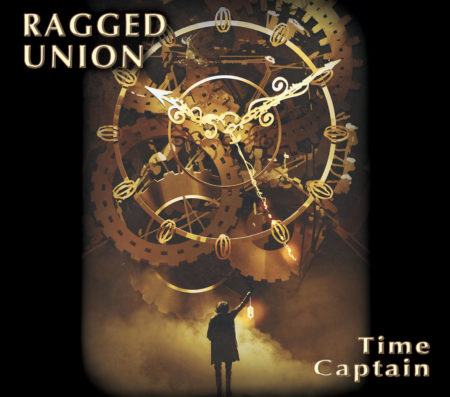 In between the traditionalists striving to keep the "authenticity" of an old-timey bluegrass sound and the indie-leaning progressive bluegrass movement there's a vast collection of bands composing and performing bluegrass that gets people up at dancing and festivals and clubs around the country.  Ragged Union is a great example of a group that keeps refreshing that genre and Time Captain will appeal to old and new alike.
---
About the author:
I've actually driven from Tehatchapee to Tonopah. And I've seen Dallas from a DC-9 at night.
---