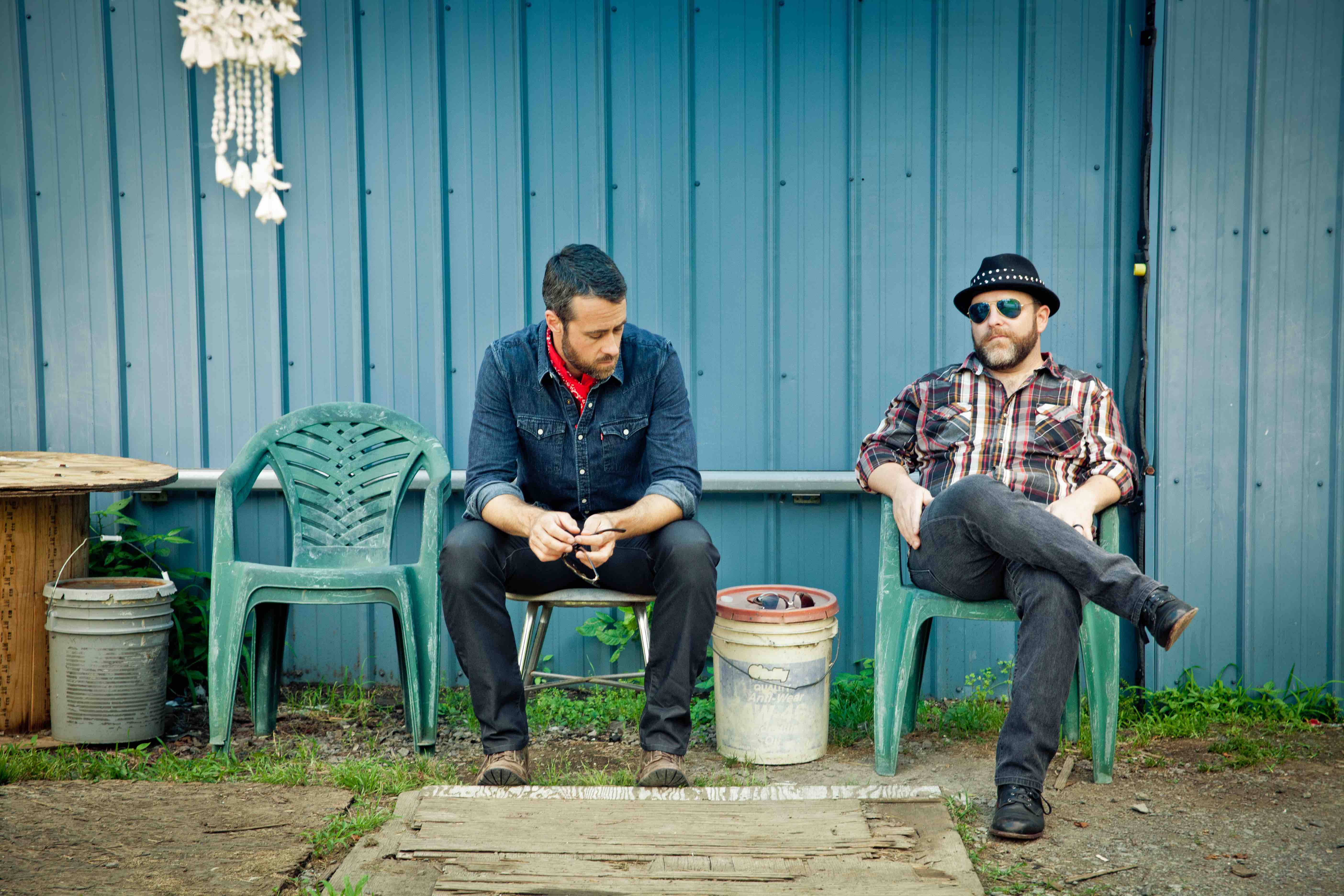 I'll admit that I wasn't sure if we'd ever get new music from The Contenders. The duo of Jay Nash and Josh Day introduced themselves with 2014's outstanding Meet the Contenders ep, played some shows and then… nothing.
Music is, in fact, a business and Nash and Day spent the time apart focused on other aspects of their respective careers. Nash toured as a solo singer-songwriter and Day playing drums and percussion with the likes of Jennifer Nettles, John Oates and Sara Bareilles.
Thankfully they've reconvened — and with exceptional results. Laughing with the Reckless, their debut full-length release, builds on the folk-pop sound of the EP and broadens it to incorporate everything from Memphis soul to classic Nashville country. The common thread across the album's nine tracks are the duo's magical harmonies and songs that, even when melancholy, have an uplifting air. Part of the charm are the immensely catchy choruses – if they don't get you singing along, they'll at least get your foot a tappin'.
Twangville please to premiere "Call Me the Lucky One" from Laughing with the Reckless. Here's what Nash and Day have to say about the song:
Jay Nash: This one showed up after a successful little run of gigs.  The morning after a really great show is one of my favorite times.  You have this blissful sense of exhaustion and taking a moment of respite seems particularly well-deserved.  We got to reflecting on how crazy it is that both of us have been making music for a living for a really long time. (Coming up on 19 years!!)  While it has always been a bit of a roller coaster ride in terms of relative success, I don't think either of us take a single gig for granted.  All of the unique and amazing experiences that go hand in hand with the thousands of gigs that we have played makes for an extraordinary life that we extremely grateful for.

Josh Day:  Jay hit the nail on the head with this. The music business is a roller coaster ride in itself, and It still amazes me that I have been able to make an actual living by making music with my friends. There is definitely much luck involved in my personal experience, but I am very grateful for every single bit of it. What an incredible journey it has been so far. 
As the duo say in the song, "You gotta get lost if you're ever gonna be found." Perhaps that's the reason for the group's hiatus. Regardless, it's good to have you back, Jay and Josh.
Laughing with the Reckless will be released this coming Friday. Catch the duo on tour this fall.
---
Photo credit: Stacie Huckeba
---
About the author:
Mild-mannered corporate executive by day, excitable Twangville denizen by night.
---