One of the endearing things about bluegrass and folk music is the tradition of doing versions of songs that have been in the collective consciousness of the musical community since the 19th century, or even longer.  No one remembers, or perhaps ever even knew, who wrote them.  But groups take them, make them their own, and they become a treasured part of their repertoire.  Some of these songs are the centerpiece for the debut album from Colorado-based Masontown.  Featuring 4 musicians with extensive backgrounds in jazz and classical music in addition to their bluegrass roots, In This Time exemplifies a modern mix of new songs and traditional tunes with new arrangements.
 The best example of a new arrangement is Cambric Shirt.  Taking the chords from Scarborough Faire, lyrics from a version done in the early 1900's, and adding a New Orleans-style conga line rhythm, it's as original as anything written from scratch.  Nightingale is another arrangement freshened up with fiddler Natalie Padilla's soaring vocals.  Similarly, Shady Grove plays up the band's vocal performance skills.  Although not a traditional number, the title track is another vocal gem where you can really feel Padilla's frustration and despair, "what else can you do, what else can you say."
Almost half of the album is instrumental pieces.  Bouchonne/Brighthouse is actually a pair of songs, starting with a fiddle-heavy piece inspired by time in France and moving to a full band song from a member's time in Boston.  Weekday Lament is a gentle ballad owing it's lineage to sitting on a porch watching the sunset.  Similarly, Monkey Shoulder is about the joys of a particular brand of Scotch.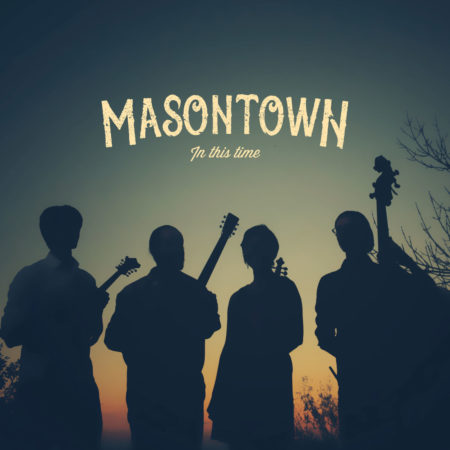 The IBMA awards and annual get-together have recently concluded with much discussion about how a younger generation of musicians is influencing the genre.  Masontown is a shining example of how a group with diverse musical backgrounds can come together and bring a fresh sound to a traditional art form.  It's worth your time to check them out.
---
About the author:
I've actually driven from Tehatchapee to Tonopah. And I've seen Dallas from a DC-9 at night.
---