From the first notes of the bow bouncing on the strings of the cello, you can tell this is going to be a different take on what you probably thought of as a string band.  The instruments Sweetwater String Band uses are 3/4 of a traditional quartet; guitar, mandolin, bass.  But instead of the fiddle, cellist David Huebner gives the band an edgier sound that's somehow also more classical at the same time.  Their new album, At Night, is in many ways a tribute to the various parts of the country the band members call home.
California reminisces about the Golden State of many decades ago.  You can still find pockets of that today, but it's difficult.  My Proud Mountains salutes the Rockies of Colorado, and Red Hill Country sings of the desert Southwest.  Perhaps the best tune in this vein is Beautiful.  Extolling the virtues of what we have here on earth it asks what could be in the afterlife that's "more beautiful than the Blue Ridge Mountains, more magnificent than a good whiskey."
While much of the album celebrates what we have, some of the songs explore the alternatives.  Never Hears This Song imagines the muse never hearing her song.  Lift is a reminder to treasure your roots.  Same Stars asks the hypocrite, "did you have to leave your home out of fear…or was it easy for you?"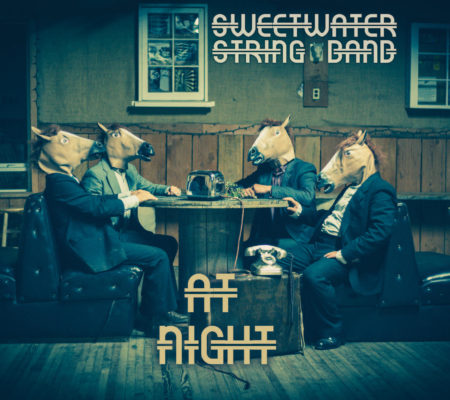 Huebner's cello gives the instrumental sound of At Night an emotional weapon, whether it's the sadness of a long, low note or the upbeat feeling of that bouncing bow.  No matter what song you pick, there's melancholy and joy and wonder in the music itself.  But the more I listened to the record, the more I appreciated the depth of the lyrics as well, right down to the verse from Beautiful I'll leave you with, "heaven is right here, friends, staring back at you."
---
About the author:
I've actually driven from Tehatchapee to Tonopah. And I've seen Dallas from a DC-9 at night.
---