Every fall, The Americana Music Association gathers members, artists and music fans together in Nashville for its annual conference. Starting with the annual Americana Music Awards and continuing through four days of showcases and panel discussions, it is a tremendous celebration of Americana music. Here are but a few of my favorite performers and performances from the conference.
---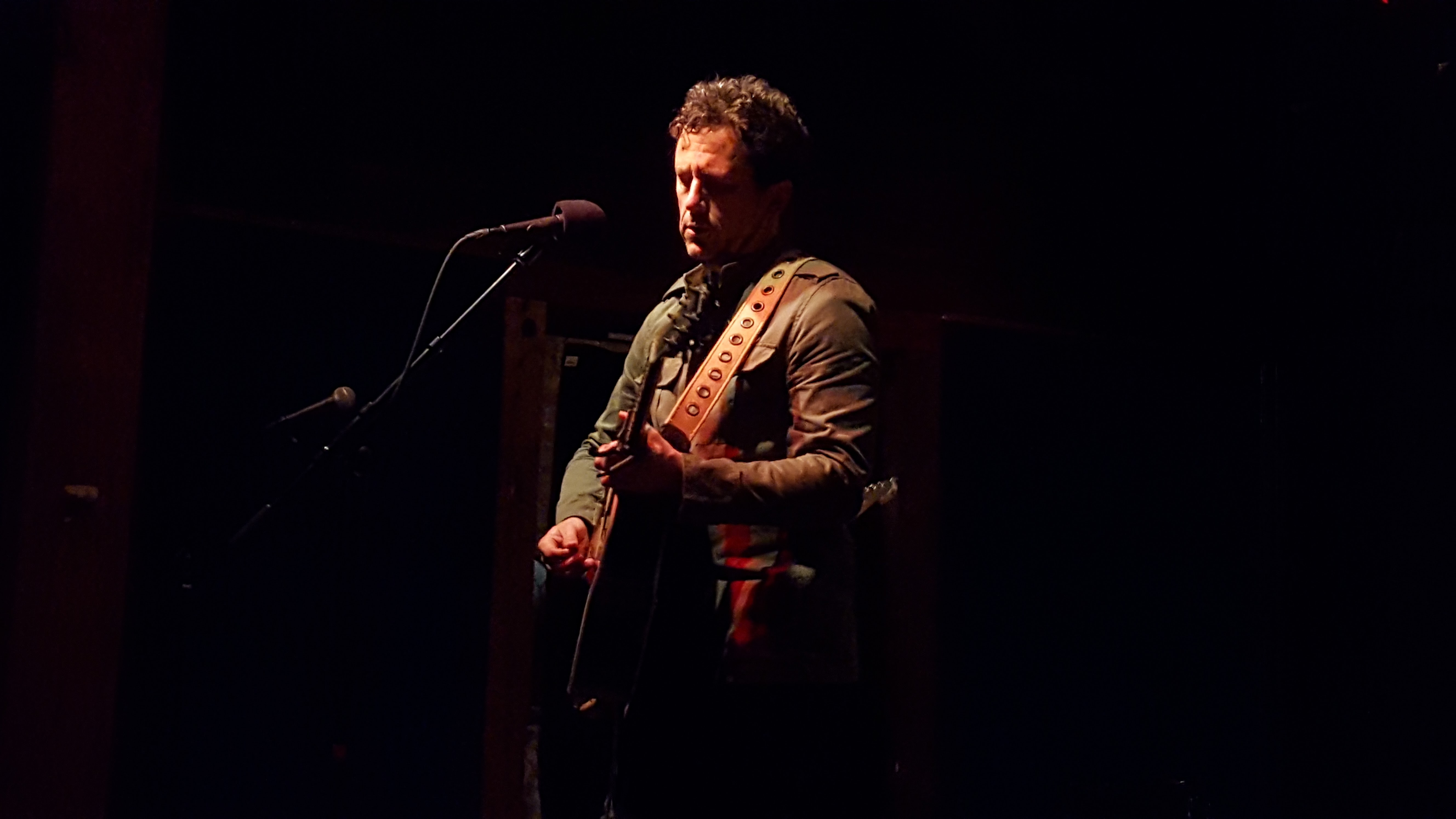 WILL HOGE
Hoge's set leaned heavily on his outstanding new album (Anchors), backed by a rock steady band. Part of Hoge's charm is his laid back "I don't give a shit" attitude, no doubt the result of surviving in music despite (or to spite?) the music industry. All the better that he wraps it around songs that are melodic and infectious, even when he sings around hardship and heartache.
---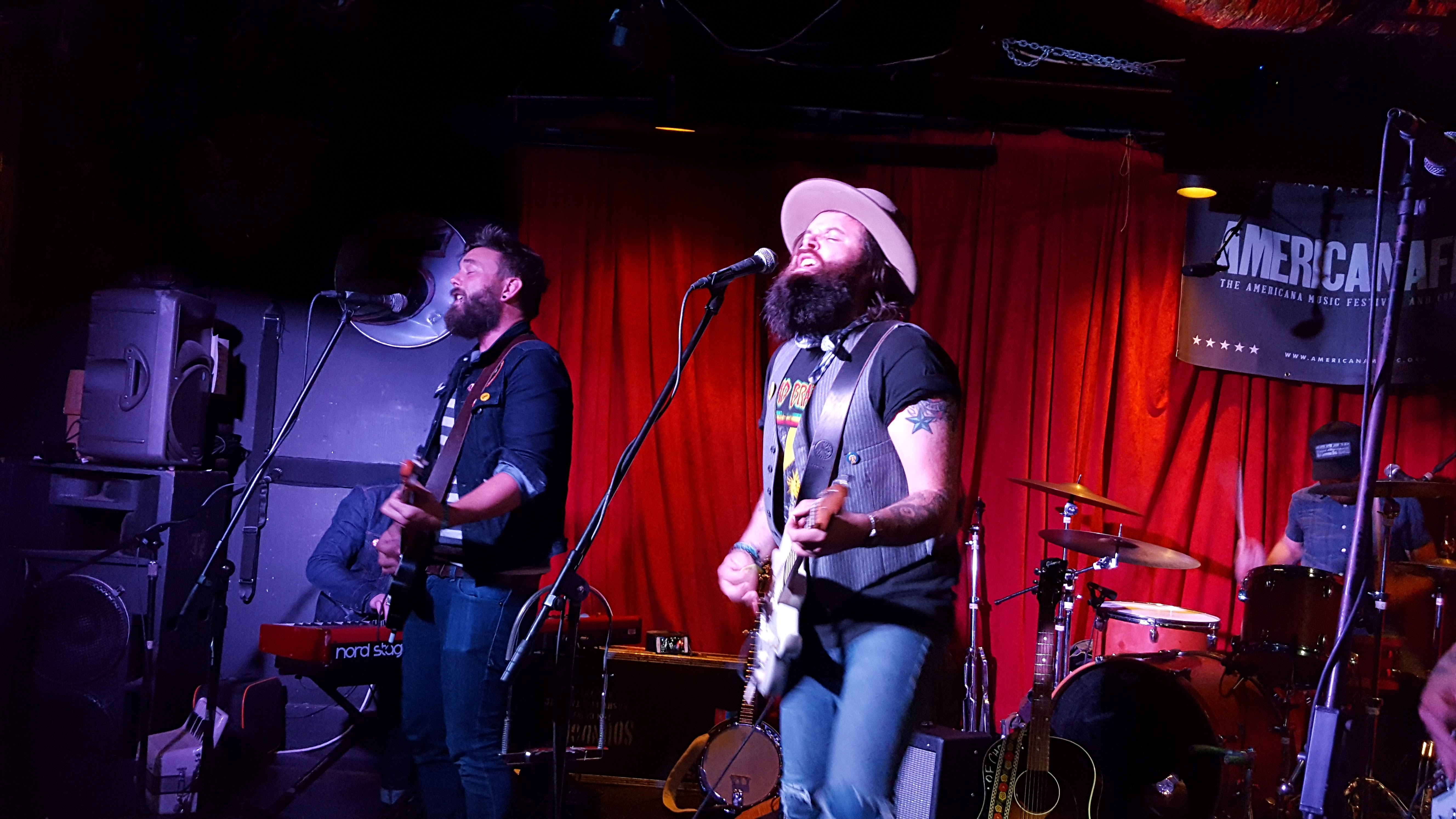 LEEROY STAGGER
It's been several years since I last saw British Columbia native Stagger, in part because its a rarity to see him south of the Canadian border. That's hardly stopped him from putting out a catalog of great Americana rock albums, although there's something special about seeing the songs brought to life in their ragged rock and roll glory.
---
THE LAST BANDOLEROS
If you're looking for a rock and roll party, it's hard to top The Last Bandoleros. Their distinctive blend of pop and tex-mex, not to mention their dynamic live show, crackles with an infectious energy.
---
DAVE ALVIN
As the Americana Conference has grown in scope and geographic dispersion, the showcase choices have become tougher and tougher. In that context I wasn't going to let the fact that I was across town stop me from catching some of Dave Alvin mid-evening set.
I timed it perfectly – arriving in time to see him and his band rip into "Fourth of July", one of my all-time favorite songs. Alvin is a legend, both as a songwriter and a musicologist, so the chance to see the professor in action is always a highlight.
---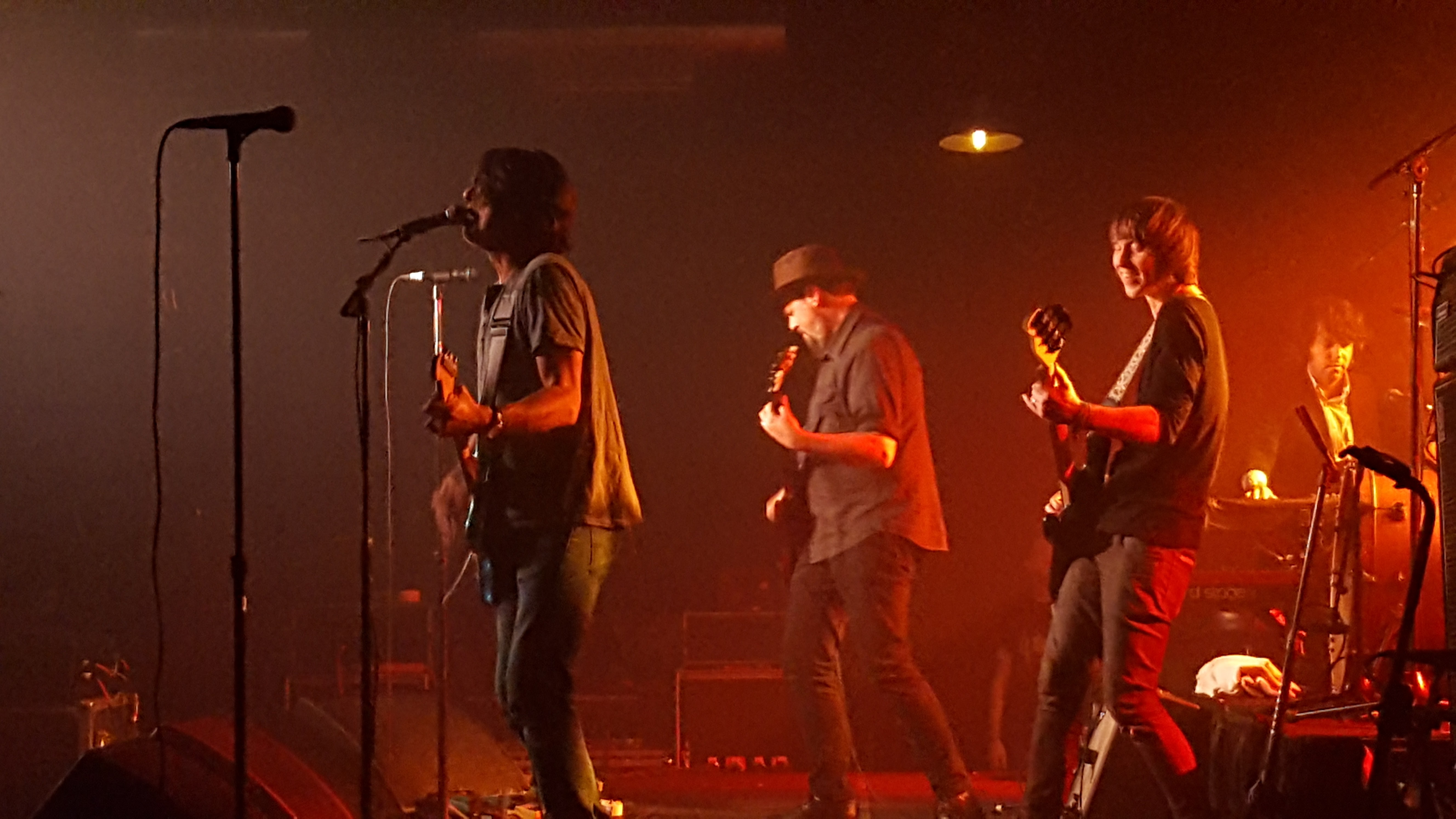 THE DRIVE-BY TRUCKERS
The Drive-By Truckers could quite be the best live rock and roll band performing today. There live shows are a glorious guitar onslaught from start to finish, powered by songs that are both furious and momentous.
---
ZACH SCHMIDT
Zach Schmidt has become a ubiquitous part of my Americana experience. Without fail, I run into him throughout the week at various showcases and parties. This year brought a special treat as Schmidt helped kick off the week with an official showcase late Tuesday night. Schmidt stayed true to his country stylings even as his band gave the songs a slight rock edge. He previewed a few new songs that certainly whet the appetite for the next album.
---
LOW CUT CONNIE
Some personnel changes haven't slowed down Low Cut Connie. Frontman Adam Weiner is still the consummate showman, jumping around and on his piano with wondrous abandon. The addition of a female back-up singer plays up the band's soulful side, giving extra shine to songs both new and old.
---
BIG STAR'S THIRD
The legend of Big Star continues to extend a long shadow over modern music. So what better way to kick off the week's festivities than with an all-star tribute to the storied band. A host of artists – ranging from Mike Mills (REM), Mitch Easter (Let's Active), Chris Stamey (the DBs), Pat Sansone (Wilco), Adam Weiner (Low Cut Connie) and Brett Harris – joined lone surviving original Jody Stephens for a performance of the band's seminal album Third. As if that performance wasn't enough, the musicians followed with a rousing survey of the band's "greatest hits."
---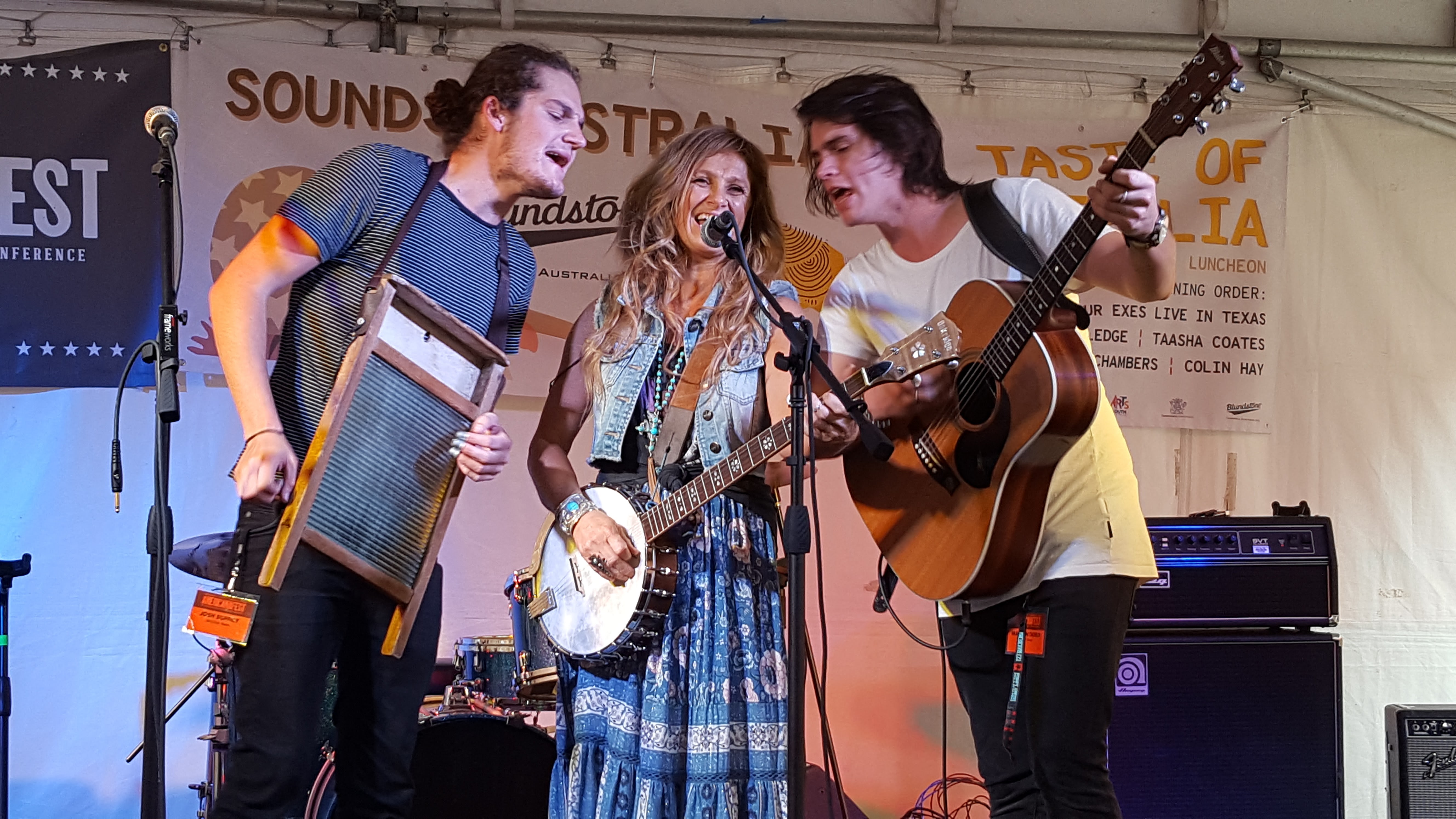 THE AUSSIE BBQ
If there is one day party not to miss at either the Americana Conference or SXSW, it's the Aussie BBQ. Trust me, it has nothing to do with the BBQ ("Enjoy our Aussie BBQ that we bought at Kroger."). It's all about the music, a stellar combination of artists known and emerging. This year they brought favorites like Kasey Chambers, Shane Nicholson and Colin Hay as well as new discovery Andy Golledge. Always a great time.
---
About the author:
Mild-mannered corporate executive by day, excitable Twangville denizen by night.
---