As you've figured out by now, this week is about our coverage of the Americana Music Festival in Nashville.  Here's a rundown of the best sets I saw during the week.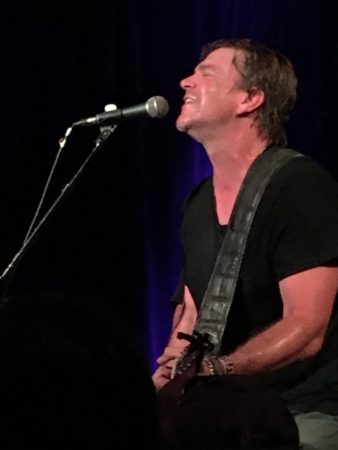 It's Only Rock 'n' Roll, But I Like It: Yeah it's Nashville, and yeah it was an Americana festival, but there was no shortage of bands figuratively, if not literally, plugging into the Marshall stack and turning the knobs clockwise to the stops.  The Drive By Truckers did a searing set on Thursday at the Cannery that included some stories that made the songs hit even harder.  As Mayer mentioned yesterday, Dave Alvin did his usual outstanding job of delivering his patented California stories with blasts of guitar and even a Lisa Pankow drum solo.  The winner in this category, though, had to be Jack Ingram's Saturday night performance.  The songs may have been country, but the performance was all rock and roll.  It was my last band of the festival and I left on a high note.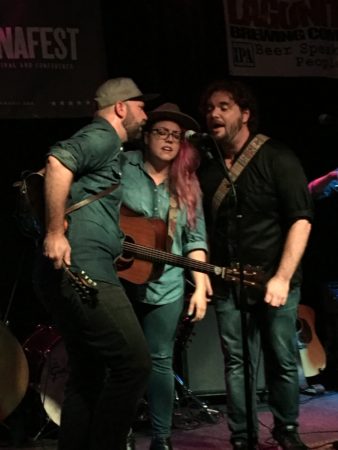 String Band Pop: Friday night at Soulshine featured a progressive bluegrass three-fer.  It showcased Parsonsfield, Trout Steak Revival, and Front Country.  With the last two having won the prestigious Telluride best new band award, and Front Country up for this year's IBMA emerging artist of the year, this a future for the genre I really look forward to hearing again and again.  It's certainly not your grandfather's banjo music.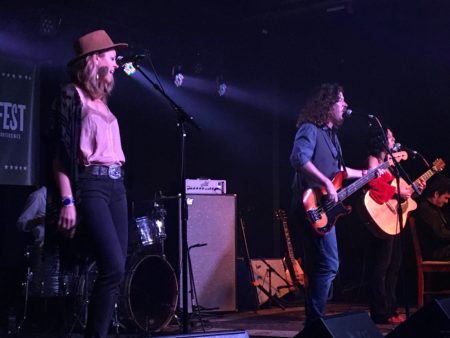 Black Sheep Of the Family: There's always plenty of opportunity to see the outlaw branch of country music, particularly as it gravitates more to East Nashville.  Jesse Dayton had a full house that included the aforementioned Dave Alvin and did some mean slide guitar work in addition to the power chords.  Multi-talented musician and producer Ted Russell Kamp put on a great show at the Basement East that featured guests Pi Jacobs and Emily Zuzik.  Elizabeth Cook enthralled the audience with her stories and songs, including a few never-before-in-public numbers that went far enough over her time limit she was seconds from being physically removed from the stage.  Outlaw to the end.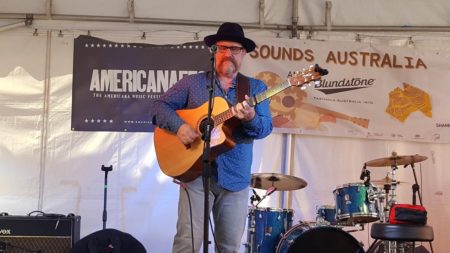 Aussie BBQ: I have to finish with what's become as quintessential an experience at the AMA as anything – The Taste Of Australia event.  Part artist showcase, part mutual admiration society, part frat house party, the BBQ always delights.  The "barbecue" itself may have been hot dogs on white sandwich bread from the nearest git-and-go, but the music was fully Australian.  I liked Andy Golledge and All Our Exes Live In Texas and there was nothing to fault performances from Shane Nicholson and Kasey Chambers.  But the crown jewel in the line-up this year was Colin Hay.  Prior to last week I'm not sure I would have even made an effort to see him and now I can't wait for his to make a full length appearance here in northern California.
---
About the author:
I've actually driven from Tehatchapee to Tonopah. And I've seen Dallas from a DC-9 at night.
---