There's a saying most of you are familiar with, "like catching lightning in a bottle."  In the music business it's not unusual to hear that applied to the idea of catching a band's live performance energy & style in the studio.  Hence the reason most jam bands, and many others frankly, never have much of a hit recording, yet fill large venues.  I'm here to tell you that Billy Strings, in his debut album, has done just that.  The intensity, passion, and jaw-dropping picking skills that you get from Strings live are very present on Turmoil & Tinfoil.  Strings enlisted the help of Glenn Brown (Greensky Bluegrass) as producer and they captured the live magic across a broad range of songs.
  I probably have to start with Meet Me At the Creek.  This is rock and roll attitude bluegrass with solos that lean closer to Drive-By Truckers than Del McCoury.  Doin' Things Right amps that up by pretty much doubling the tempo.  Salty Sheep is an instrumental duet with Bryan Sutton that's a 21st century Little Martha.  Living Like An Animal is a hillbilly stomp resplendent with harmonica and Ozark harp.
Strings plays broadly across styles on the album.  In addition to the standard bluegrass material, While I'm Waiting brought back reminisces of Gentle On My Mind with some of its chord changes and rhythmic elements.  These Memories Of You is an old-timey number written by Billy's dad, Terry Barber.  Spinning is a spoken word piece that's a throwback to the psychedelic era.  And then there's Dealing Despair.  You're humming along, tapping your foot to a classic bluegrass tune and suddenly the lyrics leap out at you.  "You know I don't want your opinion, I just want to blow your brains out."  Punk!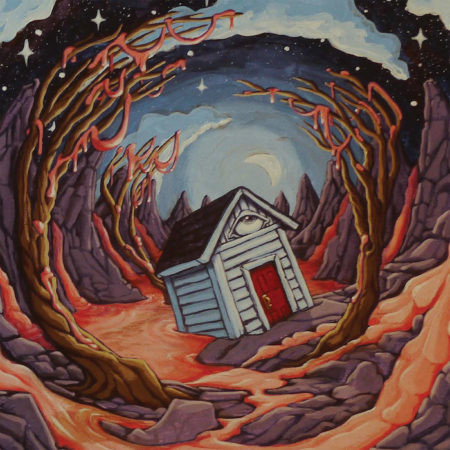 Strings has been a fixture on the festival circuit for a few years, often playing guest spots with the headliner.  It's even more amazing given that he's barely in his mid-20's.  That this is his debut full length album is surprising, but he definitely did it right.  For once I can say that if you want the real essence of a great live performer you can go buy his record, Turmoil & Tinfoil.
---
About the author:
I've actually driven from Tehatchapee to Tonopah. And I've seen Dallas from a DC-9 at night.
---