Pokey LaFarge is a musical iconoclast.  Watch him on stage or listen superficially to his music, in particular his new release, Manic Revelations, and you get a throwback to a musical era when most songs were intended to be happy dance songs.  Music was an escape, not a medium for a message.  Listen more closely, though, and songs are deep lyrical compositions worthy of any angst-ridden singer songwriter.
The first cut on Manic Revelations, Riot In the Streets hits you with a street busking upbeat tempo, but it quickly exposes Pokey's hometown roots "walking down West Florissant Road" and the police brutality stories coming out of St. Louis.  Wellington has an instrumental base that's hard to describe as anything but "happy".  It's the window dressing on a sad story of being arrested and jailed in New Zealand.  Must Be A Reason has some Motown influence, albeit at a slower tempo, but wonders that there "must be a reason why I love you."
LaFarge explores many musical genres of 40's and 50's pop culture.  Better Than Me is a modern day take on doo-wop.  Good Luck Charm has a boom-chucka beat that's almost a polka.  Mother Nature has a fat, raunchy sound that would be right at home in Havana circa 1959.  Silent Movie lends a nostalgic motion picture soundtrack treatment to a tale of keeping reality at bay and living the life you dream about rather than the one around you.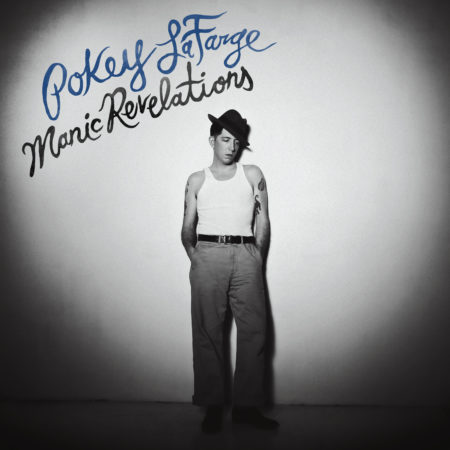 Manic Revelations is a clear example of why Pokey LaFarge is gaining acclaim in the music industry.  He manages to juxtapose two albums on top of each other.  One is an upbeat, let's dance, take on popular music 50 or 60 years ago.  The other is a deeply complex set of stories about life in the modern world.  Mix those two together and you have a record that's uniquely Pokey.
---
About the author:
I've actually driven from Tehatchapee to Tonopah. And I've seen Dallas from a DC-9 at night.
---