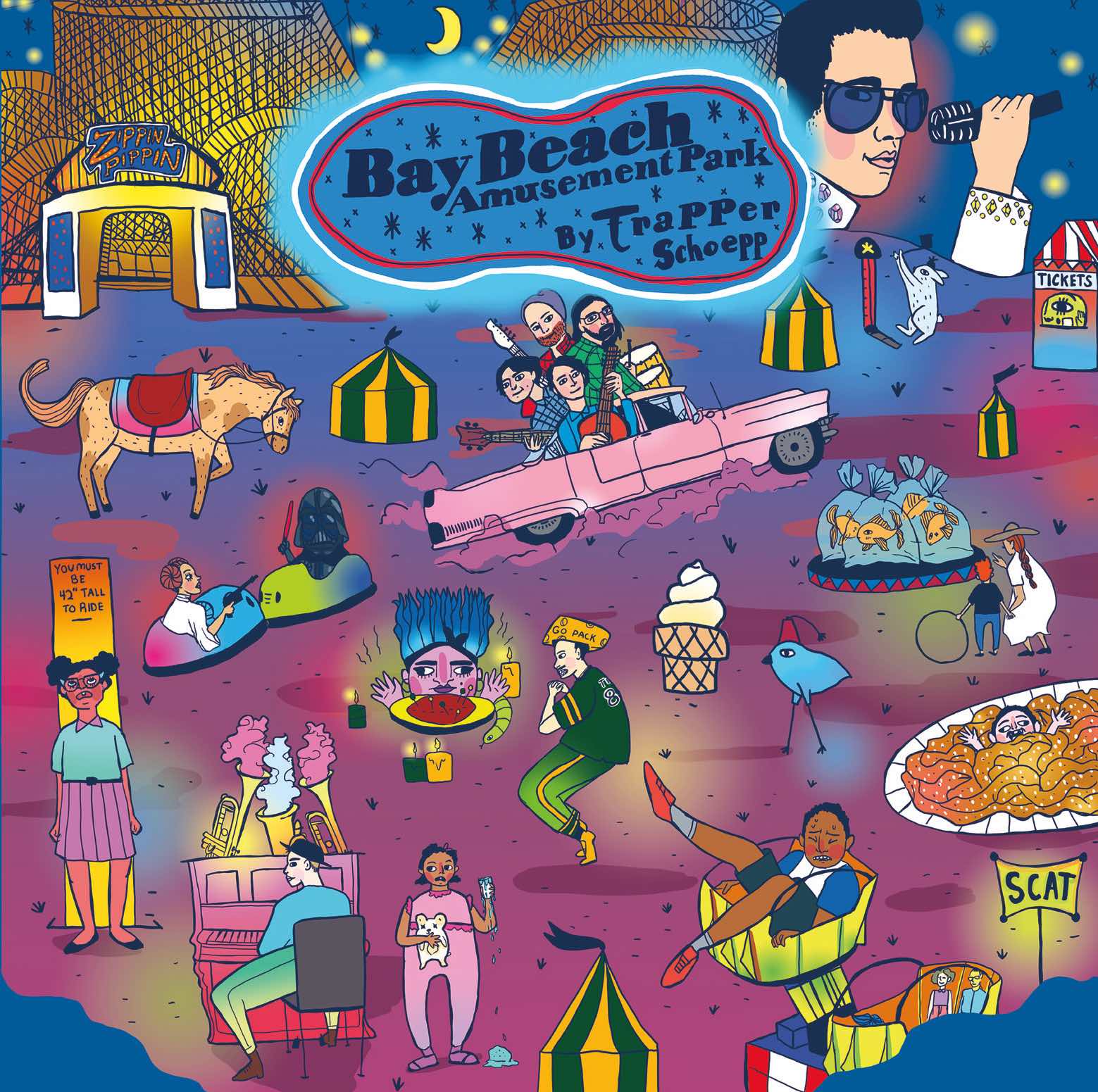 What's more summer than an amusement park? Milwaukee-based singer-songwriter Trapper Schoepp is inclined to agree and is helping us ring in this year's summer season with Bay Beach Amusement Park, a six-song concept ep tribute to a Green Bay, WI institution.
Not surprisingly, the ep rings out with a youthful innocence and enthusiasm as Schoepp spins yarns about romantic crushes and brotherly mischief. And, of course the scene is set by a collection of familiar rides, among them a ferris wheel, bumper cars and the legendary park roller coaster (The Zippin Pippin).
The music hearkens back to the amusement park heyday, from the 1950's rumble of the opening "Welcome to Bay Beach!" to the boardwalk stroll of "Tilt-a-Whirl" to the pop exhuberance of "Ferris Wheel."
Says Schoepp about the track that we're premiering today:
I wanted "Tilt-A-Whirl" to have the rush of your first crush. The character in the song is infatuated with the Tilt-A-Whirl's operator. The boy is too shy to talk to her, so he rides over and over until he gets sick. Ain't that love.

A fella named Herbert W. Sellner invented the Tilt-A-Whirl in his basement in Fairbault, MN. He got the idea by setting his son on a chair on their kitchen table. He'd then move the table around until his kid started laughing. The Tilt-A-Whirl is an intoxicating ride that swings and spins in unpredictable ways, which is how a relationship can feel.
---
About the author:
Mild-mannered corporate executive by day, excitable Twangville denizen by night.
---