Life takes funny turns sometimes.  Jared Tyler was on an arc to be a darling of the Nashville music scene.  Big names in the music business were taking him under their wing and he was hanging with the stars.  Then family called and he answered to his heart's priorities.  A couple of years pass and we got Dirt On Your Hands, a record so representative of a place and its culture there's no way it could have been made by someone who hadn't lived that decision to go back home, in this case eastern Oklahoma.
Ft. Gibson Lake is the flag-bearer for the experiential treatment.  It's a perfect weekend day when you go fishing with a jig and doughballs made from "a box full of Wheaties and a strawberry pop."  The title track also references fishing and digging for worms, but reminds the grandson "when you send me to heaven, you're going to get a little dirt on your hands."  Waltzing Around With My Shadow is a cheek-to-cheek number perfect for a Saturday night honky tonk between the beer drinkin' and hell raisin' songs.
Tyler gets outside his red dirt roots on several tunes.  Norway is a beautiful singer-songwriter love song letter to a lover back home.  Death Of Me has a fun bit of Dixieland with its clarinet and tuba parts.  Lucky I Am is an upbeat dance song for that same Saturday honky tonk.  The Door has a 70's country rock feel and features Tyler's buddy Malcolm Holcombe on vocals.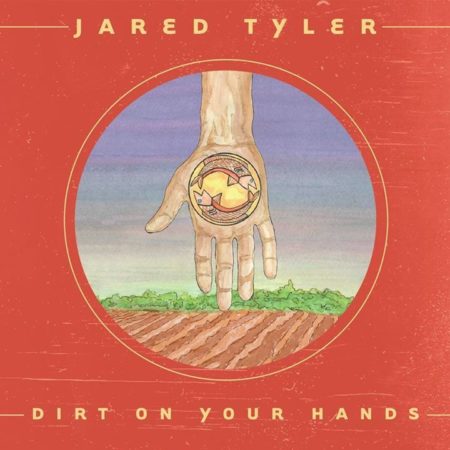 Like Chris Stapleton or Margo Price, Jared Tyler has survived the mainstream Nashville gloss and delivered a heartfelt tribute to his roots.  There's not much more to be said than Dirt On Your Hands is a really enjoyable country album, and even more so if you've spent time on the southern exposure of the Great Plains.
---
About the author:
I've actually driven from Tehatchapee to Tonopah. And I've seen Dallas from a DC-9 at night.
---