Twangville is proud to sponsor a special show this coming Thursday in Cambridge, MA. Austin Lucas and Dan Blakeslee will undoubtedly regale all those in attendance with stellar stories and songs. Do join us, won't you? Get your tickets here.
Below the show poster (a Blakeslee original) are a pair of videos from both performers to give you a taste of what to expect (minus the Grand Canyon view in Blakeslee's "Picture in my Wallet" video).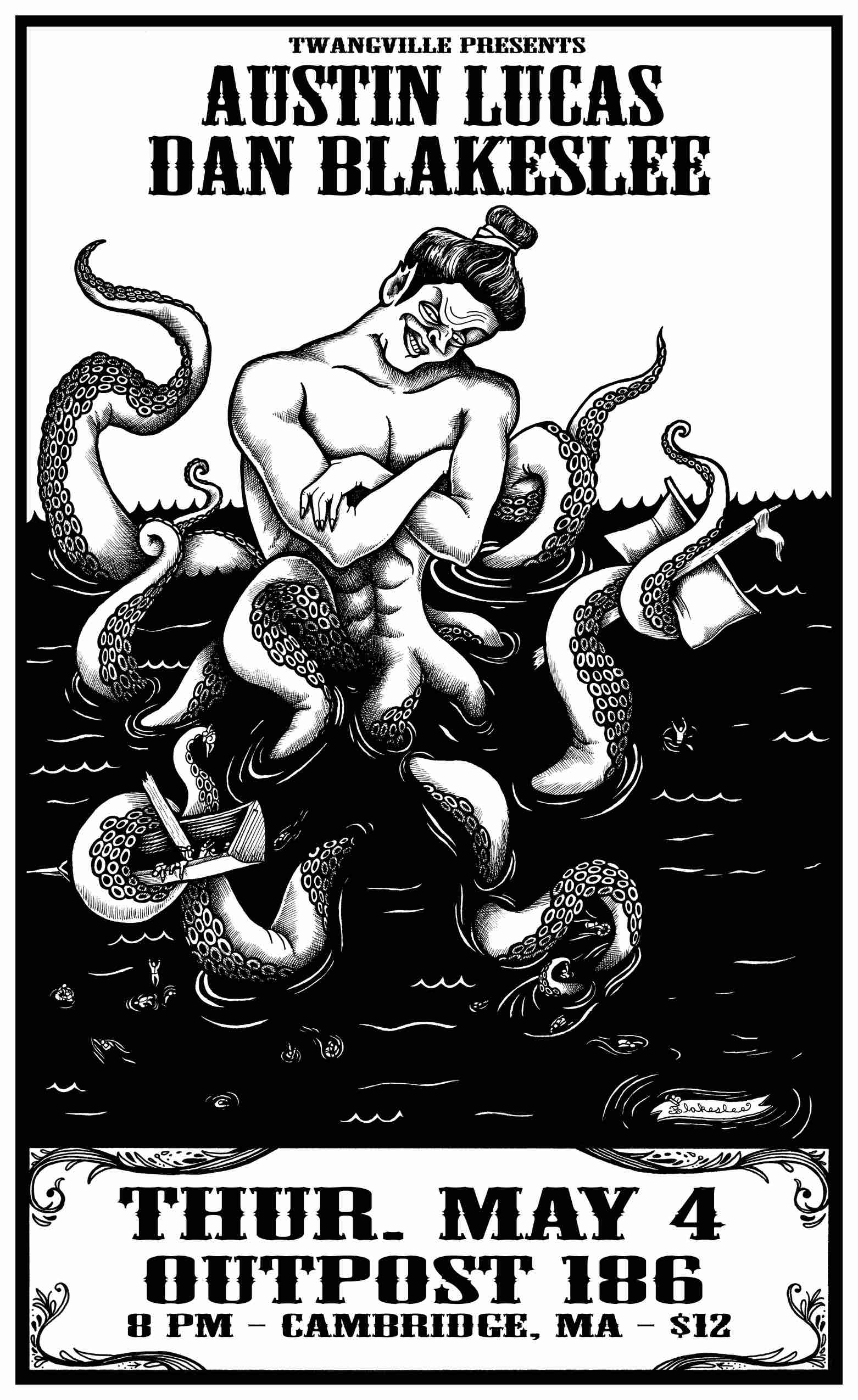 ---
About the author:
Mild-mannered corporate executive by day, excitable Twangville denizen by night.
---