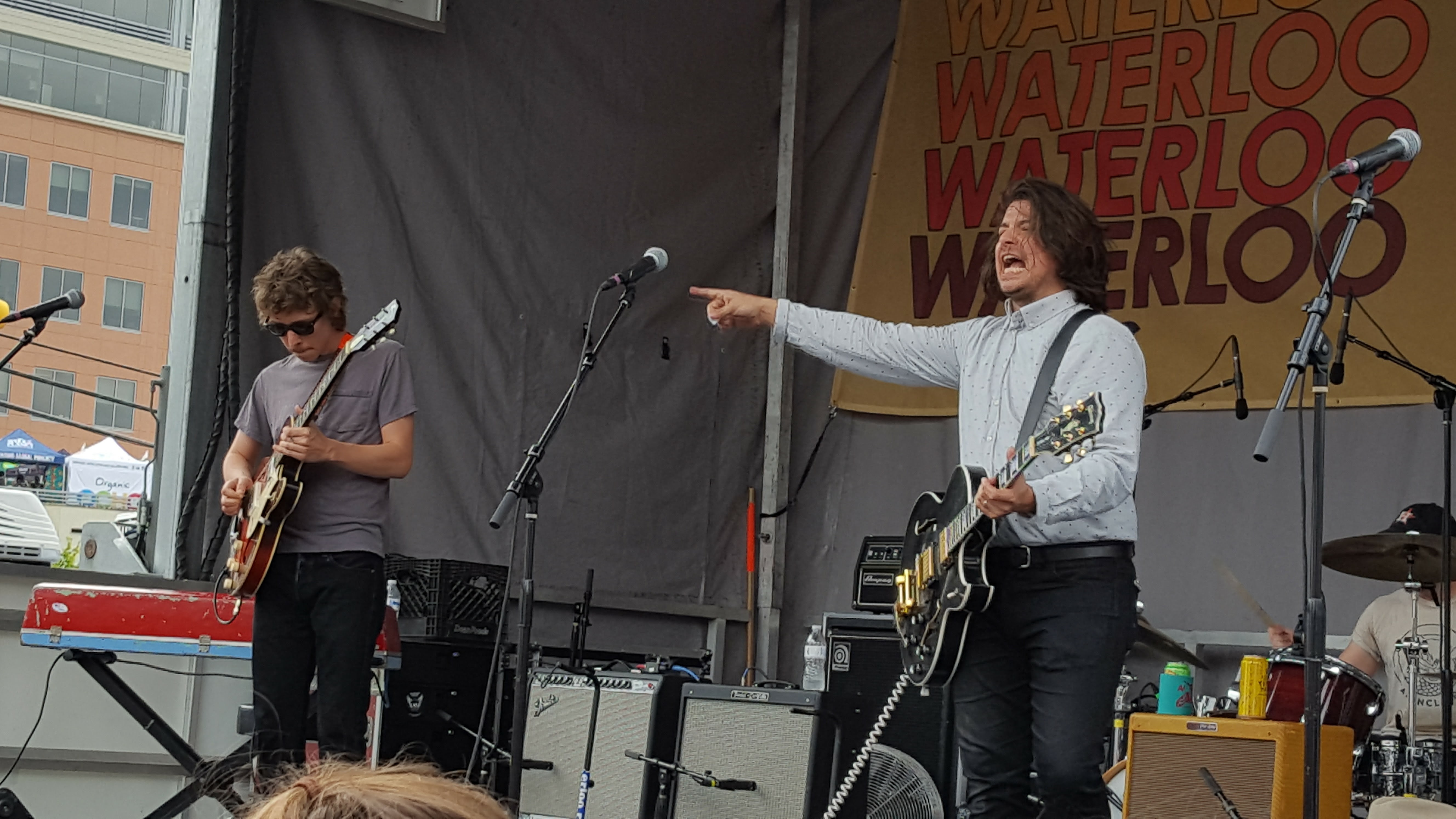 MATTHEW LOGAN VASQUEZ
The former (?) Delta Spirit frontman sure likes to rock. I caught him a few times over the week and it he fired up the crowd each time. He suffered from poor sound at one show, but the energy carried him through. Like many an artist, he was showcasing songs from the forthcoming Does What He Wants, due out at the end of the month. He closed with what has become a signature song – dedicated to Lemmy – the ferocious "Everything I Do Is Out."
---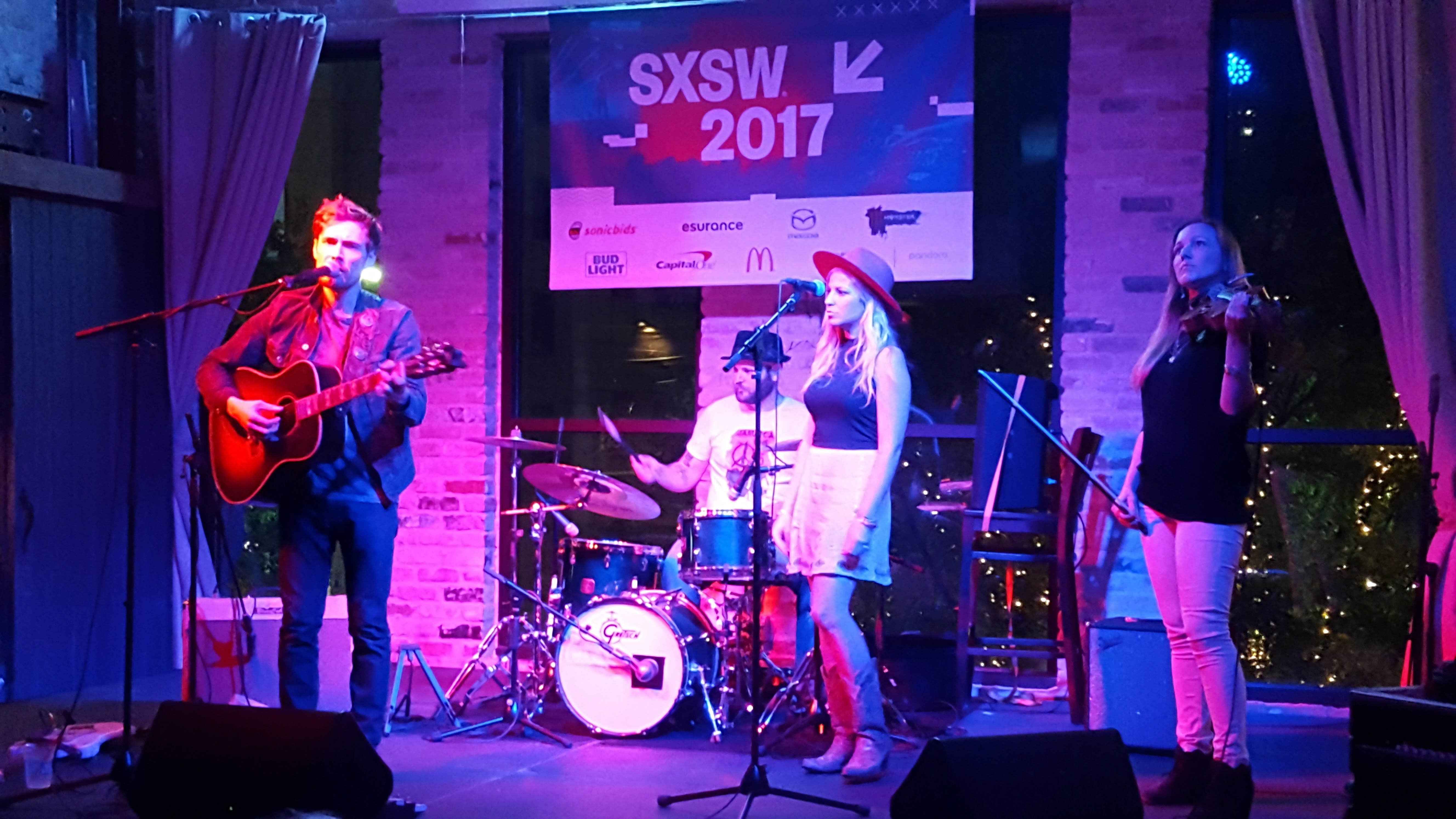 K PHILLIPS
While en route to see K Phillips, I was telling a friend about the time I watched Phillips, standing next to me, break into tears when Counting Crows broke into a surprise cover of a Phillips song at a sorta-secret club show a few years back. Sure enough Phillips shared the story during his set before breaking into the song, an emotional performance on both occasions.
The Nashville by way of Texas singer-songwriter played a casual set, reuniting with a college friend who sat in on fiddle, that featured plenty of soulful rock swagger from Dirty Wonder, his recently released new album.
---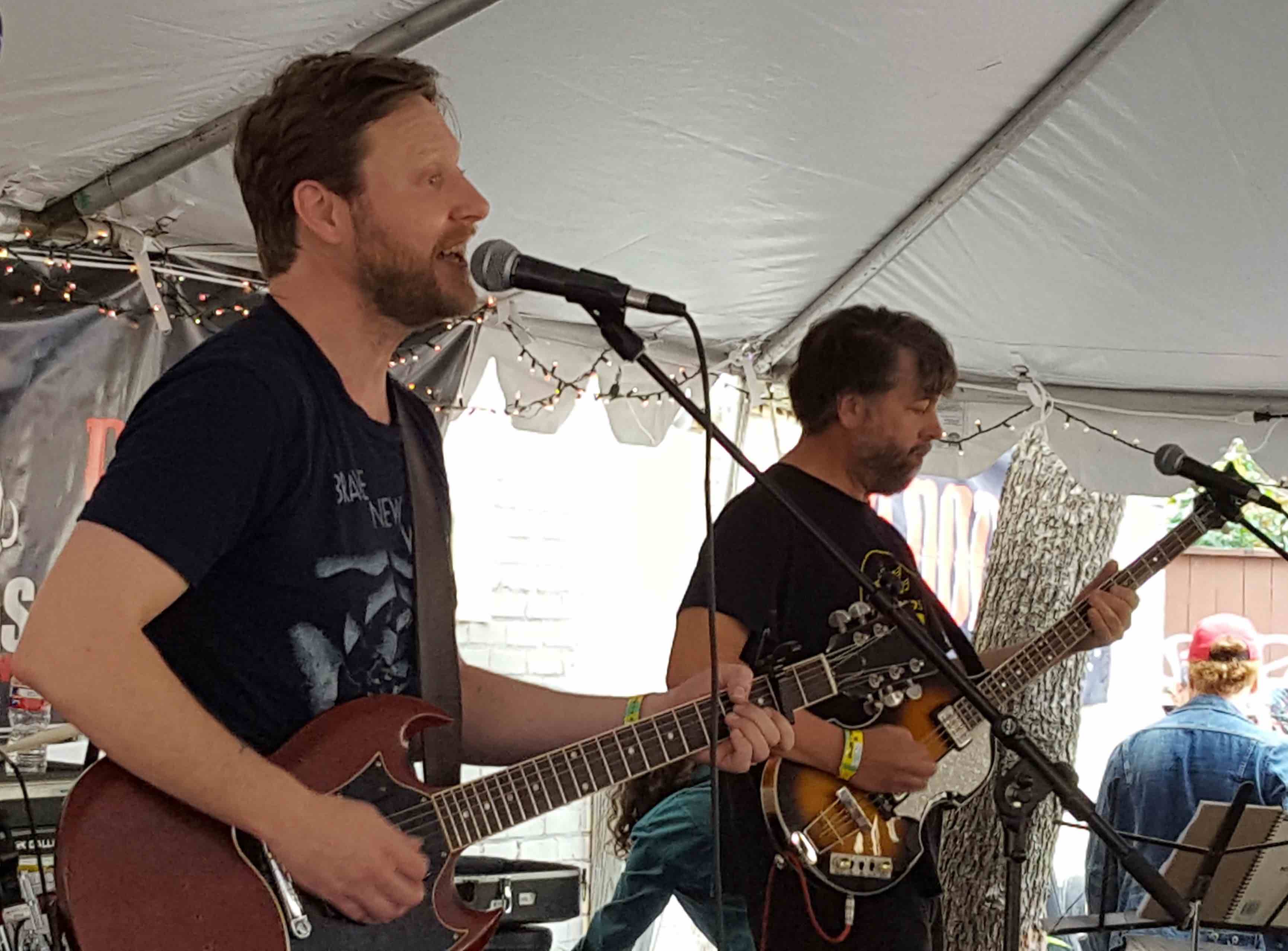 CORY BRANAN
Branan laid waste to the backyard of the Yard Dog Art Gallery, hosts of the annual Bloodshot Records day party. I've seen Branan play solo acoustic a number of times; this was my first time seeing him with a band. Takeaway #1 – Branan plays a mean electric guitar. Takeaway #2 – his new album (anyone see a trend here?) Adios is a keeper, filled with the biting combination of wit and social commentary that are his hallmark.
---
DAVID RAMIREZ
I've said this before but it bears repeating. One of the joys of SXSW is the opportunity to see a musician on his or her home turf. This often enables someone who tours solo the chance to call out some reinforcements for a rare full band extravaganza.
Such was the case with Austin singer-songwriter David Ramirez, who busted out his electric guitar for his Friday night set. While the performance was plagued by mediocre sound, it takes more than that to lessen the power of his songs.
---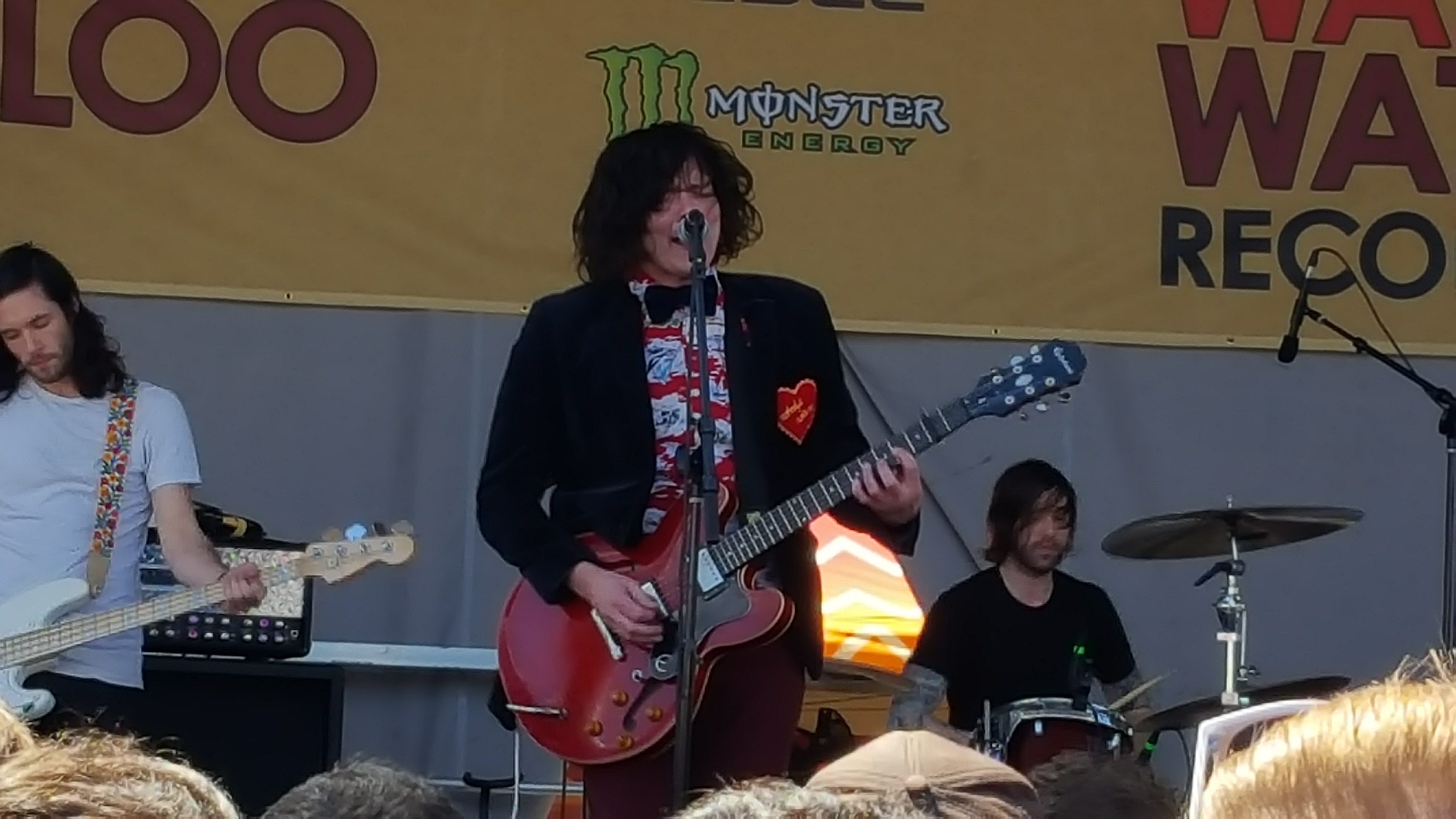 BEACH SLANG
I kicked off my SXSW experience all proper like with an early afternoon set from Beach Slang. Singer-songwriter James Alex is always entertaining to watch and the songs, whether originals or choice covers (most notably the Pixies "Where Is Your Mind" during this set) are guaranteed to energize. What's not to like about a band that announces, "we're here to punch you in the heart."
---
FRONTIER FOLK NEBRASKA
A random – and welcome – discovery. The group is not from Nebraska and do not play folk music. Instead, they live in the gruff blue collar rock and roll world of bands like Lucero and the Drive-By Truckers. Endearing isn't the word that ordinarily comes to mind with bands like these. For those of us who love our music rough and tumble, it fits just fine.
---
---
About the author:
Mild-mannered corporate executive by day, excitable Twangville denizen by night.
---