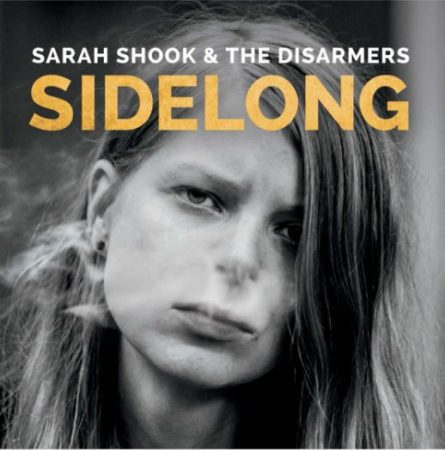 When I first encountered Sarah Shook & The Disarmers it was by way of their video for "Dwight Yoakam," the single from Sidelong. I watched it, thought it was pretty funny, and forgot about the band. When Sidelong landed in my inbox, and eventually my iPod classic, (I'm old school) I decided I liked Sarah and her band.
They aren't doing anything incredibly ground breaking musically, as it's straight ahead alt-country mixed with some classic 70's country vibe, but it's quality stuff. The first comparison that came to mind was Lydia Loveless, especially on a tune like "Fuck Up," but Sarah has her own vocal twang that she incorporates and spins throughout the 11 tracks on the album.
And about that "Dwight Yoakam" song… it's really grown on me.  And she has to be singing about Richard Buckner, right? I mean, seriously, right? He sings just like Dwight Yoakam…
RIYL: Empty PBR tall boy towers, dusty rainbows, warm bourbon
---
About the author:
To change this standard text, you have to enter some information about your self in the
Dashboard
->
Users
->
Your Profile
box.
---