Joe Strummer once said, "Rock and roll ain't about playing all the right notes."  I'm pretty sure he was referring to the passion that elevates something good to be something great.  I happen to think you can be both passionate and really good at what you do.  Because I'm also pretty sure the Edge never came off stage and said to Bono, "I got most of the notes right tonight."  On the new album from Nashville-based Front Country, Other Love Songs, you can hear both passion and excellent musicianship.
Start with Lonesome Town.  It's an up-tempo, two-stepper with layers of instrumental solos that just come and go seamlessly; grabbing your attention, but never really taking the spotlight.  Storms Are On the Ocean has a staccato flow where the timing is just perfect.  That's either a band that's really tight or 6 weeks worth of Pro Tools work (and I know it wasn't the latter).  O Heartbreaker is primarily a ballad, where less is more.  The instrumental background is sparse, but what's there makes a statement in minimalism.
Flipping to the passion side, Good Side is an a capella number with a gospel quality to it.  Lead vocalist Melody Walker won emerging vocalist of the year last fall at the IBMA Awards, and here's a good example of why (which includes knowing how to use the harmonies of her bandmates).  Lead guitarist Jacob Groopman takes a turn at singing on Millionaire, one of only two songs on the record not written by Melody or mandolinist Adam Roszkiewicz.  In this case, Groopman takes the passion in an opposite direction with his ruthless delight in starting with a dollar and ending up owning a president.  Maybe there's a little social commentary in there besides.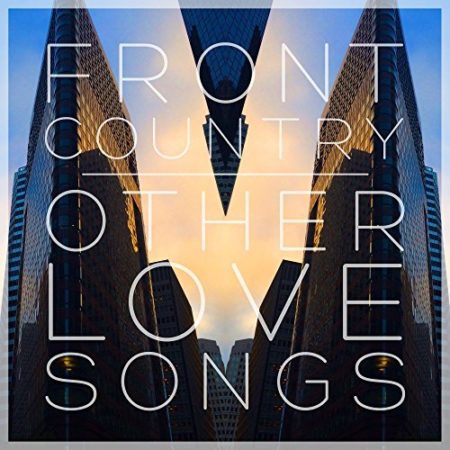 There are several young bands on the Americana scene today who are pushing the progressive boundaries of bluegrass style while keeping their roots in the traditional sounds they've harvested from around the country.  Front Country is one of the best at that, and Other Love Songs makes the case for why they don't have many equals.
---
About the author:
I've actually driven from Tehatchapee to Tonopah. And I've seen Dallas from a DC-9 at night.
---