Official Twangville Best New Album of 2016: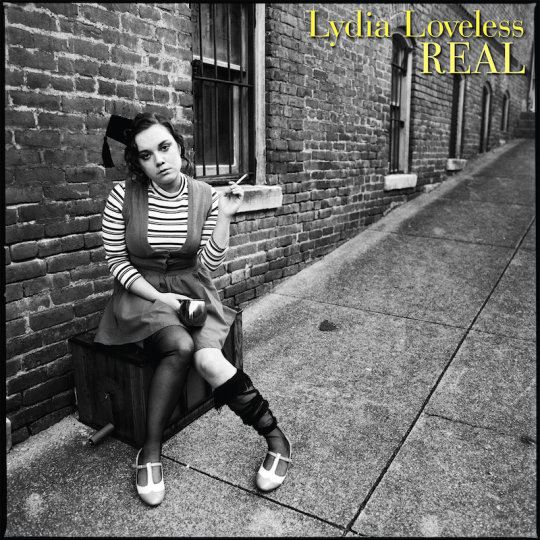 LYDIA LOVELESS, Real
It's official. The Twangville pick for Best New Album of 2016 is Real by Columbus, Ohio's very own Lydia Loveless. This list combines best of year picks from our Twangville authors plus the Readers' Tops which you helped us create. Congrats to all the finalists. Let 2017 begin!
Official Twangville Top 25 of 2016:
1. LYDIA LOVELESS, Real (84)
2. PARKER MILLSAP, The Very Last Day (68)
3. THE AVETT BROTHERS, True Sadness (63)
3. TEDESCHI TRUCKS BAND, Let Me Get By (63)
5. BUTCH WALKER, Stay Gold (54)
6. ST. PAUL & THE BROKEN BONES, Sea of Noise (50)
7. MARGO PRICE, Midwest Farmers Daughter (47)
8. MICHAEL MCDERMOTT, Willow Springs (46)
9. JULIE RHODES, Bound to Meet the Devil (45)
10. STURGILL SIMPSON, Sailor's Guide to Earth (41)
11. SARAH BORGES, Good & Dirty (38)
11. THE JAYHAWKS, Paging Mr. Proust (38)
13. THE ROOMSOUNDS, Elm St. (34)
13. THE SILKS, Turn Me On (34)
15. SARA WATKINS Young in All the Wrong Ways (31)
15. IAN FITZGERALD, You Won't Even Know I'm Gone (31)
17. THE I DON'T CARES, Wild Stab (29)
18. DYLAN LEBLANC, Cautionary Tale (25)
18. PETE YORN, Arranging Time (25)
18. MANDOLIN ORANGE, Blindfaller (25)
18. SAM BUSH, Story Man (25)
18. WILLIE NILE, World War Willie (25)
23. HISS GOLDEN MESSENGER, Heart Like a Levee (24)
23. DANIEL LANOIS, Goodbye to Language (24)
23. STEVE DAWSON, Solid States & Loose Ends (24)
23. CHELLE ROSE, Blue Ridge Blood (24)
Additional Twangville Best of 2016 lists:
Twangville Hall of Fame
Finally to celebrate our 12th year, the Twangville Hall of Fame. Here's our #1 picks from as many years back as we can recall.
2016: LYDIA LOVELESS, Real
2015: JASON ISBELL, Something More Than Free
2014: JOE FLETCHER, You've Got The Wrong Man
2013: JASON ISBELL, Southeastern
2012: I SEE HAWKS IN L.A., New Kind of Lonely
2011: JASON ISBELL & THE 400 UNIT, Here We Rest
2010: JUSTIN TOWNES EARLE, Harlem River Blues
2009: LUCERO, 1372 Overton Park
2008: DRIVE-BY TRUCKERS, Brighter Than Creation's Dark & THE HOLD STEADY, Stay Positive (tie)
2007: JASON ISBELL, Sirens of The Ditch
2006: JACKIE GREENE, American Myth
2005: KATHLEEN EDWARDS, Back to Me
---
About the author:
Washington, D.C. area web designer by day. Music is my muse. I host Twangville's weekly Readers' Pick.
---